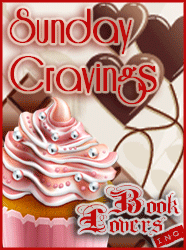 Hello Book Lovers everywhere in the world! How are you this weekend? I just can't believe how June has almost reached its end. It's almost impossible how quickly time seems to pass. Anyway, the last week of June is pretty much full of exciting book releases! There are more than enough titles scheduled for release this week to satisfy every reader out there!
So, let's start 🙂
Stella: Anything But Sweet by Candis Terry
HE'S STUBBORN AND THOROUGHLY MALE . . .

If Charlotte Brooks thinks she and her TV makeover show can turn Reno Wilder's hometown upside down, he'll be happy to prove her wrong. The x-Marine has seen too much turmoil and he likes Sweet, Texas, just the way it is. Traditional. Familiar. A little dull. Everything Charli isn't. But instead of backing off from his scowls like everyone else, Charli digs in her skyscraper heels.

SHE'S TENACIOUS AND WICKEDLY TEMPTING . . .

Reno Wilder is a one-man unwelcoming committee, but Charli isn't budging. It's clear the gorgeous cowboy needs an overhaul just as much as Sweet. Someone needs to break him out of that gruff shell and show him how fun and rewarding a little change can be.

THEY'RE ABOUT TO FIND THAT LOVE IS ANYTHING BUT PREDICTABLE.
I LOVE Candfis Terry's writing style, it is reminiscent of Jill Shalvis' only a bit sweeter maybe. but sexy and fun yep, her stories always make me smile 😉
Caro and Jackie: Hunted by Kevin Hearne
For a two-thousand-year-old Druid, Atticus O'Sullivan is a pretty fast runner. Good thing, because he's being chased by not one but two goddesses of the hunt—Artemis and Diana—for messing with one of their own. Dodging their slings and arrows, Atticus, Granuaile, and his wolfhound Oberon are making a mad dash across modern-day Europe to seek help from a friend of the Tuatha Dé Danann. His usual magical option of shifting planes is blocked, so instead of playing hide-and-seek, the game plan is . . . run like hell.

Crashing the pantheon marathon is the Norse god Loki. Killing Atticus is the only loose end he needs to tie up before unleashing Ragnarok—AKA the Apocalypse. Atticus and Granuaile have to outfox the Olympians and contain the god of mischief if they want to go on living—and still have a world to live in.
Caro: OMG *screams from the top of her lungs* I'm going all fangirl when it comes to Kevin Hearne's books. This series has completely won me over. Each book gets better and better. Of course the same thing applies for Hunted.
Jackie: I'm with Caro in the desire to read Hunted. I love, love, love Hearne's wit, beautiful blending of mythology into the modern world, and the main character, Atticus', lovable pooch. I've fallen behind in this series, but will definitely catch up…and probably re-read these…as soon as time permits.
Marlene: Bite Me by P.J. Schnyder
Book one of London Undead

Few people walk the streets of London since the zombie outbreak, but that's not an issue for Seth. As a werewolf, he can handle himself and save humans reckless enough to take a nighttime stroll. While on patrol he comes across a group of people under attack. The one woman brave enough to take a stand against the zombies catches his eye—and not just because of her way with a gun. Learning the beautiful woman is homeless and fends for herself only intensifies his urge to protect and care for her.

Maisie can't help but admit that she's attracted to her werewolf rescuer. She's drawn to Seth's strength and ferocity, and finds herself opening up to him in ways she never imagined, even though she's determined to not rely on Seth or anyone else. She doesn't want another person to get hurt—or die—for her sake. She has enough scars, physical and emotional, from the last time…

But when Seth realizes something is drawing the zombies to Maisie, there may be nothing he can do to save her…
Zombies, werewolves and I love P.J. Schnyder's sci fi romances (Hunting Kat and A Gift for Boggle) so I'm really looking forward to reading her take on paranormal. It should be fun!
Stella: The Duchess Hunt by Jennifer Haymore
THE DUKE'S DESIRE

Simon Hawkins, duke of Trent, is no stranger to scandal. Rumors and innuendo have darkened the House of Trent for decades, and it has fallen to Simon to restore his tattered family name. He lives by a strict code of honor, but when he is called home to investigate his mother's disappearance, the distinguished duke will tangle with temptation. For there waits the only woman he has ever loved–and the last woman he should desire…

Sarah Osborne has spent her life dreaming of Simon's touch. But dukes do not long for lady's maids–or so Sarah believes, until a stolen kiss sparks a passion that could be her ultimate undoing. As the couple begins a forbidden romance, a cunning enemy plots to destroy the duke and everything he loves. Now, caught in a blackmailer's web, Simon faces an agonizing choice: sacrifice his family's future or break Sarah's heart.
I'm still craving historical romances and this one sounds exciting: a romance between a duke and a lady's maid? The Regency version of Cinderella? Sign me up! 😀
Marlene: The Newcomer by Robyn Carr
With humor and insight, #1 New York Times bestselling author Robyn Carr looks at letting go of the past-and knowing when you've found something worth building your future on

Single dad and Thunder Point's deputy sheriff "Mac" McCain has worked hard to keep everyone safe and happy. Now he's found his own happiness with Gina James. The longtime friends have always shared the challenges and rewards of raising their adolescent daughters. With an unexpected romance growing between them, they're feeling like teenagers themselves-suddenly they can't get enough of one another.

And just when things are really taking off, their lives are suddenly thrown into chaos. When Mac's long-lost-and not missed-ex-wife shows up in town, drama takes on a whole new meaning. They're wondering if their new feelings for each other can withstand the pressure…but they are not going down without a fight.

Step into the world of Thunder Point, a little town on the Oregon coast where newcomers are welcomed, hearts are broken and mended, and the dramas of everyday life keep the locals laughing, crying and falling in love.
The first book in the series (The Wanderer) was a terrific small town romance. I can't wait to see what the rest of the folks in Thunder Point are up to.
Stella: The Heat Is On: Blame It on the Bikini by Jill Shalvis
Bella Manchelli didn't stick, not to places, or to people. Even though she liked the coastal town of Santa Rey, California, and her job as a pastry chef, she never made promises and she never got hurt. So when she signed up for Eight Dates in Eight Days, it was just for fun. And when she went home with Date Eight, she crept out of his room in the morning and never expected to see him again.

Until she found a body on her doorstop. The detective on the case? None other than Mr. Date Eight—Jacob Madden. Bella was glad to see him, because there was definitely chemistry between them. She felt safe and protected with Jacob, and for the first time Bella felt at home. But he wasn't looking for forever…and they both knew the killer wasn't finished.
Jill Shalvis is an auto-buy author for me, so whatever she writes I read. This sounds like the perfect beach/summer read, if only the sun was shining…
What about your Sunday Cravings?