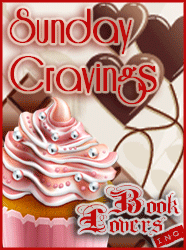 Hello Book Lovers everywhere in the world! How are you this weekend? Anything interesting you have to share with us? It's Sunday so you know what that means right? Time to share with everyone all the titles that are to be published the week to come that we can't wait to read! And this week is a really busy one, believe me! Whether you like UF, YA, HR, Sci-Fi or PNR this week has enough titles to satisfy all of us! And the week after that will be as busy as this one and then some more.
So, let's start 🙂
Stella: Lord of Secrets by Alyssa Everett
Lord of Secrets is the story of a young woman, Rosalie Whitwell, who's spent most of her life sailing the globe with her father. When he suffers a fatal heart attack in the middle of the North Atlantic, she turns in her panic to a fellow passenger–the moody, mysterious Lord Deal.

Having witnessed his father's suicide years before, David Linney, Marquess of Deal, has withdrawn from society, living the life of a recluse. Even so, he's drawn to his pretty shipmate, like him the victim of family tragedy.

The end of the voyage spurs David to propose. But on their wedding night, Rosalie meets with an unwelcome surprise: her handsome husband is strangely unwilling to consummate the marriage. Is her own lack of allure to blame, or is there some other reason for David's reluctance? To find the answer, Rosalie must unlock the secret of David's past.
I loved Alyssa Everett's Ruined by Rumor so I have been counting back the days until the release of Lord of Secrets and I'm SO happy it's finally here!! If you are a fan of Pride and Prejudice you should try it reminded me very much of the ambiance of that story 😀
Amanda and Jackie: Lover At Last by J.R. Ward
Qhuinn, son of no one, is used to being on his own. Disavowed from his bloodline, shunned by the aristocracy, he has finally found an identity as one of the most brutal fighters in the war against the Lessening Society. But his life is not complete. Even as the prospect of having a family of his own seems to be within reach, he is empty on the inside, his heart given to another….

Blay, after years of unrequited love, has moved on from his feelings for Qhuinn. And it's about time: The male has found his perfect match in a Chosen female, and they are going to have a young—just as Qhuinn has always wanted for himself. It's hard to see the new couple together, but building your life around a pipe dream is just a heartbreak waiting to happen. As he's learned firsthand.

Fate seems to have taken these vampire soldiers in different directions… but as the battle over the race's throne intensifies, and new players on the scene in Caldwell create mortal danger for the Brotherhood, Qhuinn finally learns the true definition of courage, and two hearts who are meant to be together… finally become one.
Amanda: Yes this series had a hiccup with books 4, 5&6 but I persevered and now I've just finished Lover Avenged and I love this series so much!!! Can't get enough. I will have Lover Mine on the TBR pile before long. Can't wait to get to Qhuinn's story. Love him so much.
Stella: Crazy Sweet Fine by Rachel Gibson, Candis Terry, Jennifer Bernard
Fall in love–over and over again–with three much-loved romantic stories from New York Times bestselling author Rachel Gibson, Candis Terry, and Jennifer Bernard

Crazy On Youby Rachel Gibson

Newly single Lily Darlington is starting over after a messy divorce, and the gorgeous police officer next door is hoping for a chance to protect, serve . . . and love.

Home Sweet Homeby Candis Terry

Lt. Aiden Marshall has returned to Sweet, Texas, where the woman he's always loved is waiting to make it a homecoming to remember . . .

One Fine Firemanby Jennifer Bernard

Fireman Kirk is nicknamed Thor for his Viking good looks–but whenever he's around Maribel he turns to mush. Can a feisty puppy and an even feistier little boy help them find the true love they both so richly deserve?

Love is just a heartbeat away in three classic tales as sassy, sexy, and wonderfully unpredictable as the real thing!
I love Candis Terry's Sugar Shack series and enjoy Jennifer Bernard Bachelor Firemen series so of course I'd like to read this anthology!
Marlene: The Wanderer by Robyn Carr
From Robyn Carr, #1 New York Times bestselling author of the popular Virgin River novels, comes Thunder Point-the highly anticipated new series that will make you laugh, make you sigh, and make you fall in love with a small town filled with people you'll never forget. Nestled on the Oregon coast is a small town of rocky beaches and rugged charm. Locals love the land's unspoiled beauty. Developers see it as a potential gold mine. When newcomer Hank Cooper learns he's been left an old friend's entire beachfront property, he finds himself with a community's destiny in his hands.

Cooper has never been a man to settle in one place, and Thunder Point was supposed to be just another quick stop. But Cooper finds himself getting involved with the town. And with Sarah Dupre, a woman as complicated as she is beautiful.

With the whole town watching for his next move, Cooper has to choose between his old life and a place full of new possibilities. A place that just might be home.
This is a terrific intro to a new small-town romance series by Carr. And it contains not one but two slow-building but nicely-simmering romances and a murder that needs solving to add a chilling touch of suspense.
Jackie and Anna: Twice Tempted by Jeaniene Frost
Dating the Prince of Darkness has its challenges…

Leila's psychic abilities have been failing her, and now she isn't sure what the future holds. If that weren't enough, her lover, Vlad, has been acting distant. Though Leila is a mere mortal, she's also a modern woman who refuses to accept the cold shoulder treatment forever–especially from the darkly handsome vampire who still won't admit that he loves her.

Like choosing between eternal love and a loveless eternity…

Soon circumstances send Leila back to the carnival circuit, where tragedy strikes. And when she finds herself in the crosshairs of a killer who may be closer than she realizes, Leila must decide who to trust– the fiery vampire who arouses her passions like no other or the tortured knight who longs to be more than a friend? With danger stalking her every step of the way, all it takes is one wrong move to damn her for eternity.
Anna: Well, it's no big secret that I absolutely adore Jeaniene Frost and her stories. Whatever this author writes is a must read for me. And well, we're talking about Vlad here, so yeah, I'm dying to read this one and I have pre-ordered it for some months now!
Stella: Deadly Sting by Jennifer Estep
Red is definitely my color. Good thing, because in my line of work, I end up wearing it a lot.

Most people shy away from blood, but for an assassin like me — Gin Blanco, aka the Spider — it's just part of the job. Still, it would be nice to get a night off, especially when I'm attending the biggest gala event of the summer at Briartop, Ashland's fanciest art museum. But it's just not meant to be. For this exhibition of my late nemesis' priceless possessions is not only the place to be seen, but the place to be robbed and taken hostage at gunpoint as well. No sooner did I get my champagne than a bunch of the unluckiest thieves ever burst into the museum and started looting the place.

Unlucky why? Because I brought along a couple of knives in addition to my killer dress. Add these to my Ice and Stone magic, and nothing makes me happier than showing the bad guys why red really is my color.
Though I'm far behind in this series, it still makes me so happy that the books are piling up so that when I get to it I can have a reading marathon. I just love Gin and her adventures!
Anna: Immortal Trust by Claire Ashgrove
When archaeoloist Chloe Broussard acccepts the contract to lead a dig in Ornes, France, she has no idea she will uncover the Veil of Veronica. When she does, she discovers a danger far greater than the demons she's confronted since childhood. Azazel wants her, as well as the Veronica, and his chosen minion is her brother. Her hope lies with immortal Templar Knight Lucan. Her life depends on oaths she knows nothing about.

For countless centuries, Lucan of Seacourt has lived with the knowledge that his brother killed their family. Now, as Azazel's darkness eats away at his soul, old betrayal stirs suspicion. He trusts no one. Not even the seraph who can heal his dying spirit.

With the fate of the Almighty hanging in the balance, Lucan must find faith in something more terrifying than the dark lord's creations. He must learn to believe his heart.
Since the first book in this series, I fell in love both with the concept of Templar Knights as well as with Claire Ashgrove's writing style. And since I was fortunate enough to read in advance this title, let me tell you that it's the best one in this series so far! And by the way, stay tuned on BLI on Tuesday, the day the book releases. Claire will stop by our blog for an interesting interview and of course a couple of giveaways!
What about your Sunday Cravings? Which books that are published this week have you already pre-ordered?