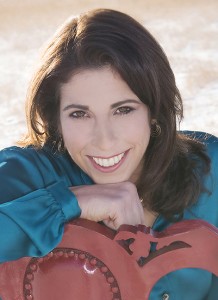 We're happy to welcome romance author Sarah Castille to Book Lovers Inc., who stops by today to tell you a bit about her debut novel Legal Heat a scorching hot legal thriller/romantic suspense I devoured in no time (you can check out my review here). So take a seat and meet Katy and Mark the heroine and hero of Legal Heat and crank up that fan! 😉

When I decided to write Legal Heat I knew it had to be about lawyers. I've been a lawyer for many years, at many firms and in many places. And the things that go on behind closed doors…well, I just had to share them!
But first I needed a heroine.
Someone strong but vulnerable. Flawed but not broken. No silver spoons for Katy. She had to work hard to become a senior associate in her law firm. Throw in a little baggage in the form a troubled past, an irritating ex-husband and deep, dark hidden desires and all I needed was a picture. Long, dark hair, sky blue eyes, post baby curves, and…well, we should let our hero tell the rest.
He turned her toward him and studied the perfect oval of her face, taking in her high cheekbones and full, sensuous lips. He tucked a stray curl behind her ear before allowing his gaze to drift down to the sumptuous breasts he had admired from his vantage point at the bar.

Well, no wonder his mind wandered. They are in a sex club, after all. Not a place Katy, a conservative-as-they-come attorney would normally frequent. But with a witness to interview and partnership within her grasp, she couldn't refuse the case. Of course, our Katy is no pushover.

"Your hands are on my shoulders."

"So they are."

"Are you planning to take them off any time soon?"

Encouraged by the glimmer of amusement in her eyes, he leaned over to whisper, "I like where they are."

"Do you like having a briefcase slammed between your legs? Because that's what's going to happen if you don't move them."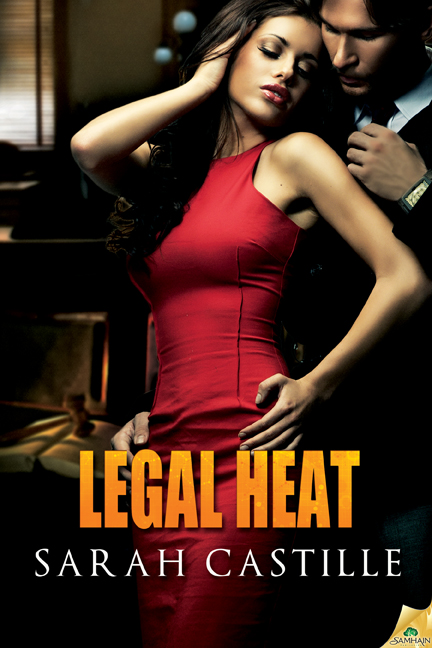 Most men would be embarrassed to be caught out, but not Mark. Capable, controlling and utterly confident, the law firm partner and sex club owner has a quirky sense of humor and a weakness for sassy lawyers. Oh, and did I mention he is tall, dark and handsome?
His sable hair, more black than brown, was short and neatly cut, and his eyes were deep brown, richly hued and totally unreadable…His tall, muscular body quickly closed the distance between them, tight, hard abs rippling under his tight T-shirt.

Sigh. Of course, Mark is no pushover either. And when he wants something, he goes for it full throttle. After luring her down to the wine cellar, he doesn't waste any time.

"Where do you want it, sugar? he whispered, his breath warm and moist in her ear.

Red, hot flames of need licked through her body. "Want what?"

"My hand."

She could think of several places she wanted his hand. Places Steven had rarely touched. Emboldened by his obvious interest, and her own simmering arousal, she let her head fall back on his shoulder and looked up him. "I'm not that kind of girl."

A smile curled his lips. "What kind of girl?"

"The kind of girl who tells a man where she wants his hand."

He stroked the curve of her waist and brushed his lips over her ear. "You don't have to tell me. I know."
Now that's sexual chemistry! But there are rules against fraternizing with opposing counsel. And when they meet again, this time in the courthouse, things don't go so well.
No, no, no. Not him. Hundreds of lawyers in the city, and the man who had seduced her had to be opposing counsel on the most important case of her career. Or had she seduced him?

She flushed as his gaze traveled the length of her body with a slow, arrogant sweep, baring her just as surely as he had done in the club, roaming where his hands had touched. Heat seared through her at the memory of every caress. Masculine approval flashed in his eyes.

She frowned at his continued scrutiny. Did he expect some kind of emotional response? A gasp of horror, perhaps, or a quiver of fear? Well, get used to disappointment…
And they do. But only for a little while. Things heat up quickly for Mark and Katy both in and out of the courtroom with the introduction of our villain, the deliciously evil, Darkon Steele.
Throw in a little suspense, murder and intrigue, maybe another villain or two, and Mark and Katy need a little help. Lucky for them, they have Lana, a feisty private investigator, and James, a crusty homicide cop, on the case. They create a few sparks of their own.
"Feet apart."

Lana widened her legs. A sudden wave of heat crashed through her. Sweat trickled between her breasts. What the hell? She should be afraid. She had just been caught by a cop with one hell of an attitude. Yet her body had other ideas.

"James? Are you going to frisk me or what?"

Silence.

She peered over her shoulder. He stood behind her, his eyes fixed on…"Hey, are you staring at my ass?"

"Did you just call me James?"

Lana swallowed hard. "A slip of the tongue. But since you have me in this position, and you've been staring at my ass, we might as well drop the formalities."
Formalities also get dropped when Mark and Katy find themselves alone in the courtroom and engage in some serious LEGAL HEAT on the judge's desk!
Crossing the line? What do you think about opposing lawyers in love?
Thanks to Book Lovers Inc. for hosting me today. I wish you all naughty times!
About the Author
Recovering lawyer, karate practitioner, and caffeine addict, Sarah Castille worked and traveled abroad before trading her briefcase and stilettos for a handful of magic beans and a home near the Canadian Rockies. Her steamy, contemporary romantic tales feature blazingly hot alpha heroes and the women who tame them.

Find Sarah: Website – Facebook – Twitter – Goodreads – Book Trailer – Amazon Author Page
About the Book
Legal Heat by Sarah Castille

Book #1 in the Legal Heat series

Passion this hot should be illegal.

Katy Sinclair made it to the brink of partnership at her high-powered law firm with hard work, dogged determination, and the ruthless self-discipline to cultivate a conservative public image. But when she follows an evasive witness into a sex club, she can t deny herself a red-hot sexual encounter with the seductive bartender who sets her body on fire. She s sure no one will ever know about her indiscretion until she walks into the courtroom to find her dirty little secret is the opposing counsel in the most important case of her career.

As the managing partner in a struggling law firm, hot-shot attorney Mark Richards can t afford any mistakes that might cost him his biggest client. Like getting involved with his beautiful, determined opponent the mystery woman he hasn t been able to forget. But when Katy s quest for justice leads to death threats, Mark will sacrifice everything to protect her.

Now they re risking their hearts and their lives in a race to catch a killer. Little do they know, the greatest danger lies closer to home.

Warning: The book contains explicit sex, light bondage, violence, murder, steamy shenanigans in the courtroom, naughty sexytimes in the boardroom, and an exceptionally hot hero with a versatile tie. Any objections will be overruled.

Buy it at: Amazon | B&N | Kobo | Book Depository US | Book Depository (UK)
~~~~~~~~~~~~~~~~~~~~~~~~~~~~~~~~~~~~~~~~
~*~*Giveaway*~*~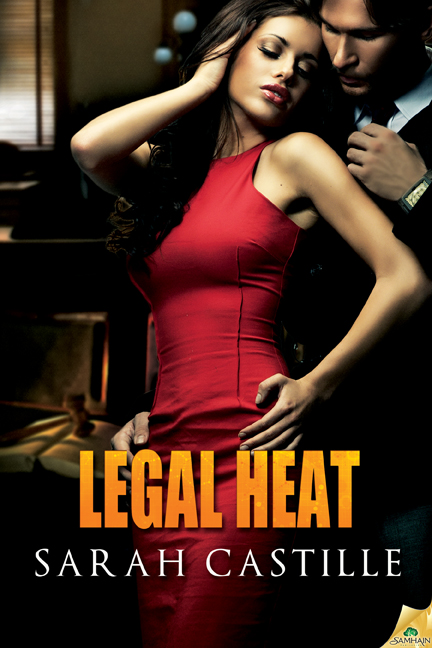 Great Romance Promotions has generously offered an ebook copy of Legal Heat to one lucky commenter!
All you have to do is leave a comment answering Sarah's question:
Crossing the line? What do you think about opposing lawyers in love?
This giveaway is open to all!
(You can read our full giveaway policy here)
Please be sure to include a valid email address in the comment form (need not be in the actual body of the comment).
Giveaway ends on Saturday, July 20, 2013 and we will announce the winner on Sunday.
Good luck!