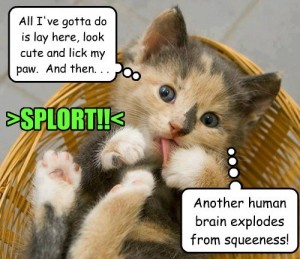 It's that time again!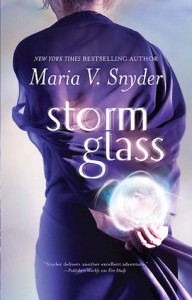 We're back for another edition of "The Pick of the Litter"–the Book Lovers chance to squee a bit about the books we loved reading during the month.
Let the adoration begin…
Amanda: Storm Glass by Maria V. Snyder
I loved the Study series. Poison Study being a favourite of mine and Storm Glass was a great beginning to the Glass trilogy. I was almost afraid to start this series because the Study series was so good. Naturally I'm kicking myself now because I need more. Thankfully I have the next two books on my TBR.
I just love her world and her magic. I want to become a glassmaker at the moment and make a Swan.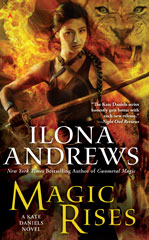 Caro: Magic Rises by Ilona Andrews
I haven't read much this month but the 1 book I read was awesome!  I read Magic Rises by Ilona Andrews and I ended up devouring the pages. Honestly it didn't start well…I guess I had high expectations and the first 100 pages or so left me unconvinced. The main characters seemed to be a bit out of character…I don't know. Anyway I was a bit wary but then BAM BIM BOOM (I even do sounds effect! lol) it got awesome. Kate ended up even more bad-ass than usual (yes I was worried she was turning into a kitten) and I remembered why I loved this series. We're learning so much about Kate and I LOVED that for once she got to let loose. Also I should mention that I looooooved Hugh. Don't you enjoy it when you end up loving the bad guy? I do!!!
Has: Magic Rises by Ilona Andrews and Beyond Pain by Kit Rocha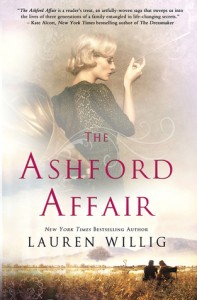 Marlene: The Ashford Affair by Lauren Willig
How many books can manage to tell a fascinating family story and remind you of Downton Abbey, Brideshead Revisited and Out of Africa, all at the same time? The Ashford Affair was one of those deliciously decadent multi-generational family sagas that you just wallow in. I loved it. It had a mystery and a contemporary love story and the search for identity and a poor little rich girl and it was just loads of fun. And a happy ending. Yummy.
Willig's The Secret History of the Pink Carnation is pretty awesome, too, but covers a totally different time period. Secret spies in the French Revolution, a la the Scarlet Pimpernel, except that these spies were all women. The first book was marvelous, but I haven't kept up with the series.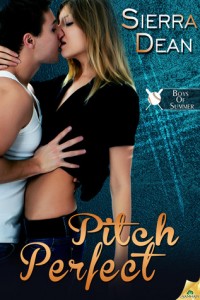 Stella: Pitch Perfect by Sierra Dean
 I LOVE Sierra's Secret McQueen series but as this one is a contemporary (sports) romance I didn't know exactly how it will be. Well Sierra blew me away once again, I loved the characters, the story, and I can't wait to read the next books in the series! So if you are looking for a romantic yet sexy sports romance I urge you to pick up Pitch Perfect, I enjoyed it despite having no clue whatsoever about baseball and its rules!
Stella again: Dark Frost by Jennifer Estep
I love everything Jennifer Estep writes: love her
Elemental Assassin
series, love her
Bigtime
series and of course I love her
Mythos Academy
series as well! I don't know how come I lost track and stopped following the series after book #2 (got a shock when I saw that book #5 just got released!), so it was big time I finally read 
Dark Frost
, Book #3 in the series. It was fun, it was a thrill ride and made me want to read more of Gwen and Logan and co.'s adventure! Thankfully now I have 2 full length books and 1 novella to satisfy my craving, maybe being a bit behind isn't such a bad thing after all… 😉
The kitten at the top has to be the cutest kitty ever, doesn't she? She'd be picked out of any litter! But what were your faves this month? Do tell!