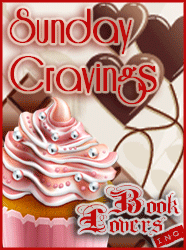 Greetings, fair friends! Have a great first-week of September? The weather's slowly cooling bit by bit, and white pants are once again being considered  faux-pax by many. In terms of book releases, last was chock full of bookish goodies. This week's new release group produced fewer titles overall (especially long-awaited ones), but the Book Lovers have a few items we can't wait to get our hands on…
. . .

Alisha: Fangirl by Rainbow Rowell
Cath is a Simon Snow fan.

Okay, the whole world is a Simon Snow fan . . .

But for Cath, being a fan is her life — and she's really good at it. She and her twin sister, Wren, ensconced themselves in the Simon Snow series when they were just kids; it's what got them through their mother leaving.

Reading. Rereading. Hanging out in Simon Snow forums, writing Simon Snow fan fiction, dressing up like the characters for every movie premiere.

Cath's sister has mostly grown away from fandom, but Cath can't let go. She doesn't want to.

Now that they're going to college, Wren has told Cath she doesn't want to be roommates. Cath is on her own, completely outside of her comfort zone. She's got a surly roommate with a charming, always-around boyfriend, a fiction-writing professor who thinks fan fiction is the end of the civilized world, a handsome classmate who only wants to talk about words . . . And she can't stop worrying about her dad, who's loving and fragile and has never really been alone.

For Cath, the question is: Can she do this?

Can she make it without Wren holding her hand? Is she ready to start living her own life? Writing her own stories?

And does she even want to move on if it means leaving Simon Snow behind
I'm not necessarily one to eagerly jump all over YA or NA (new adult)-type books, but as soon as I heard about Rainbow Rowell's latest, I knew it would be one for the top of the TBR list. I absolutely loved her book Attachments; Rowell just has a wonderful way of developing characters' inner growth. Her stories seems to share the theme of being super sweet but displaying a realistic, believable view of the we interact. YA/NA doesn't matter here—Rainbow Rowell just write dang good fiction.
. . .

Marlene: The Bones of Paris by Laurie R. King
Harris Stuyvesant #2

In this thrilling new book New York Times bestselling author Laurie R. King, beloved for her acclaimed Mary Russell/Sherlock Holmes series, leads readers into the vibrant and sensual Paris of the Jazz Age—and reveals the darkest secrets of its denizens.

Paris, France: September 1929. For Harris Stuyvesant, the assignment is a private investigator's dream—he's getting paid to troll the cafés and bars of Montparnasse, looking for a pretty young woman. The American agent has a healthy appreciation for la vie de bohème, despite having worked for years at the U.S. Bureau of Investigation. The missing person in question is Philippa Crosby, a twenty-two year old from Boston who has been living in Paris, modeling and acting. Her family became alarmed when she stopped all communications, and Stuyvesant agreed to track her down. He wholly expects to find her in the arms of some up-and-coming artist, perhaps experimenting with the decadent lifestyle that is suddenly available on every rue and boulevard.

As Stuyvesant follows Philippa's trail through the expatriate community of artists and writers, he finds that she is known to many of its famous—and infamous—inhabitants, from Shakespeare and Company's Sylvia Beach to Ernest Hemingway to the Surrealist photographer Man Ray. But when the evidence leads Stuyvesant to the Théâtre du Grand-Guignol in Montmartre, his investigation takes a sharp, disturbing turn. At the Grand-Guignol, murder, insanity, and sexual perversion are all staged to shocking, brutal effect: depravity as art, savage human nature on stage.

Soon it becomes clear that one missing girl is a drop in the bucket. Here, amid the glittering lights of the cabarets, hides a monster whose artistic coup de grâce is to be rendered in blood. And Stuyvesant will have to descend into the darkest depths of perversion to find a killer . . . sifting through The Bones of Paris.

While this isn't Holmes and Russell it is still the inimitable Laurie R. King. And what it is is Paris in the Jazz Age, in the absolute last glorious days before it all went smash. It's dark and decadent and glorious and it feels like you are there. Even better, you don't need to have read Touchstone (book 1) to enjoy Paris. Paris!
. . .
What have YOU been craving and looking forward to this week?