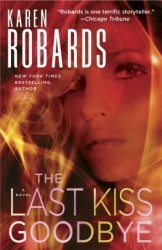 Format read: ebook provided by NetGalley
Series: Dr. Charlotte Stone, #2
Genre: Romantic Suspense, Paranormal Romance
Release Date: August 13, 2013
Number of pages: 333 pages
Publisher: Ballantine Books
Formats available: ebook, hardcover, paperback, audiobook
Purchasing Info: Author's Website | Goodreads | Amazon | B&N | Kobo | Book Depository US | Book Depository (UK) | Publisher's Website
Dr. Charlotte "Charlie" Stone has dedicated her career as a psychiatrist to exploring the darkest territory of all: the hearts and minds of serial killers. It's a job she's uniquely suited for, thanks to the secret talent that gives her an uncanny edge—Charlie can see dead people, whose tormented spirits cry out to her for the justice only she can provide. This blessing—or curse—gives Charlie the power to hunt down and catch madmen and murderers. It's also turned her love life upside down by drawing her into a hopelessly passionate relationship with the lingering ghost of charismatic bad boy Michael Garland.

But there's little time for romance with her supernatural suitor when murder comes pounding at Charlie's door in the form of a terrified young woman fleeing a homicidal maniac. Saving her life places Charlie squarely in the cross-hairs of a sadistic predator nicknamed "the Gingerbread Man," notorious for manipulating his victims like pawns in a deadly chess game. And now the queen this psychopath's bent on capturing is Charlie. Refusal to play will only put more innocent lives in danger. Matching wits with this cunningly twisted opponent will require all of Charlie's training and expert skills. But even with her devilish "guardian angel"—not to mention her favorite flesh-and-blood Fed, Tony Bartoli—watching her beautiful back, the Gingerbread Man's horrifying grin might be the last thing Charlie ever sees.
My Thoughts:
I wonder if every book in the Charlotte Stone series is going to have the word "Last" in the title. The only problem is that none of them actually are the last anything. And maybe they ought to be.
You really have to enjoy train-wreck books in order to read this series. I'm serious. The main character is Dr. Charlotte Stone, a criminal psychiatrist who studies serial killers. Charlotte is an utterly classic case of a shrink who really, really needs to see a shrink. Not just because she studies what makes serial killers tick because she is the surviving victim of one, but, because, you guessed it, she's in love with a convicted serial killer.
Even better, the drop-dead gorgeous serial killer that Charlotte is in love with is quite literally dead. Michael Garland is Charlotte's very own personal poltergeist. On top of all her other issues, Charlotte sees dead people. Garland is one of the few who can see her–whether or not she's wearing anything.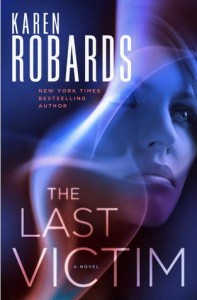 And yes, they've had sex, but only after he died. The amount of crazysauce involved in just the set up for the series is enough to make your head spin–a complete 360 degree spin! (If you haven't fallen out of your chair yet, read The Last Victim, or just this review, for more details)
In spite of (or maybe because of) the wacko setup, it is impossible to stop reading this damn thing. Some of that may be sheer disbelief at the situations Charlotte continues to let herself get sucked into.
I mean, really, it's one thing to get turned on by bad boys, but ghostly bad boys? I can kind of understand undead bad boys, meaning vampires, but the ghost of a serial killer? Especially when there is a flesh-and-blood FBI agent panting after her? In normal circumstances, the FBI agent would totally be the hero, but no, that's too tame for this girl.
And then there's the current serial killer. Yes, really. The actual point of this story, besides the woo-woo sex, is the hunt for a live serial killer. Which totally takes second place to Charlotte's emotional angst about keeping the ghostly one hanging around long after he should have gone into the light. Or even down into the dark.
I will say that Charlotte is damn good at her day job. Just totally illogical when it comes to her personal life.
Verdict: In her personal choices, Charlotte reads as way past Too Stupid Too Live. She even calls herself out as filling that trope. On the other hand, the train-wreck is so ear-screechingly loud and the sparks from the brakes squealing on the tracking so eye-poppingly bright that you can't turn your eyes away. This story should not work at all, but I couldn't stand not to finish it.
It also bears an increasingly strong resemblance to Stacey Kennedy's Supernaturally Kissed, except that her characters were not as stupid and Kennedy's ghost hero was a hero in life. Also there was a possibility of an HEA there that does not exist here.
The "find the serial killer" plot line, which is ostensibly the main plot, takes a back seat to the ghost romance. Or the angsting over the ghost romance, which is too damn bad. There was a high suspense factor here that didn't get exploited as well as it could have.
Rating this feels nearly insane. It is either the best 2 star book or the worst 4 star book I've ever read. Therefore:

I give  The Last Kiss Goodbye by Karen Robards 3 very confused stars!
***FTC Disclaimer: Most books reviewed on this site have been provided free of charge by the publisher, author or publicist. Some books we have purchased with our own money and will be noted as such. Any links to places to purchase books are provided as a convenience, and do not serve as an endorsement by this blog. All reviews are the true and honest opinion of the blogger reviewing the book. The method of acquiring the book does not have a bearing on the content of the review.