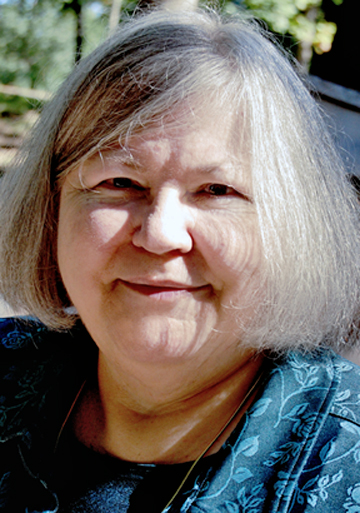 We are very happy to welcome Dakota Banks back here at Book Lovers Inc. Her latest novel in her Mortal Path series, Deliverance, was released at the end of March and today Dakota is here to tell us about her heroine Maliha Crayne and what makes her the kick ass woman she is. Be sure to leave a comment for a chance to win the awesome prize pack Dakota brought along. Please give her a warm welcome. 
One thing that contributes to an action-packed book is the ability of the main character to kick butt when necessary. In the Mortal Path books, Maliha Crayne, former wife, mother-to-be, and healer in Colonial times, has become a superbly skilled assassin. What? How did this transformation come about?
After being wrongly accused of witchcraft and other crimes, Maliha (then known as Susannah Layhem) was abandoned by her husband and friends …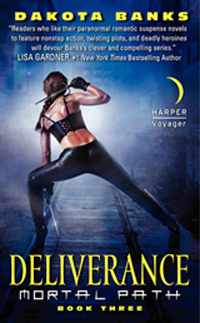 Format Read: e-book provided by Author for Review
Length: 304 Pages
Series: Mortal Path Series Book 3
Genre: Urban Fantasy
Release Date: March 27, 2012
Publisher: Harper Voyager Publishing
Formats Available: Paperback, eBook, Kindle, Nook
Purchasing Info: Publisher, Author's Website, Amazon, Barnes & Noble, BAM, IndieBoundGoodreads, Kindle, Nook
Book Blurb:
A demon's assassin for centuries, Maliha Crayne has gone rogue, determined to save a life for every one she's destroyed in order to free herself from an eternity of enslavement, damnation, and excruciating torment. But as the powers that sustained her in the past fade, she is wary of trusting those closest to her-especially her lover, Jake. Should Maliha listen to her heart or the alarms going off in her head? Then her closest friends begin to disappear, one by one. Amid her anger, suspicion, and sorrow, she feels her life spiraling out …

5 Stars,Dakota Banks,Dottie,featured,guest review

26 Mar 2012

5 comments


We are really happy to have Author Dakota Banks here today. She is the author of the Mortal Path Series and book 2, Sacrifice was releases today. Woot! Congrats Dakota!!!! So today she is here to celebrate her new release. Be sure to stay tuned till the end or you will miss you chance to win a signed book. Please give Dakota a warm welcome.
BLI: Dakota, can you please tell us a bit about yourself?
Dakota Banks: First, I want to thank Book Lovers Inc for inviting me here today!
I knew I wanted to be a writer from an early age. I was one of those kids who always carried around two or three books, and my dad had to sign a release at the library so I could get an adult library card when I was eight years …