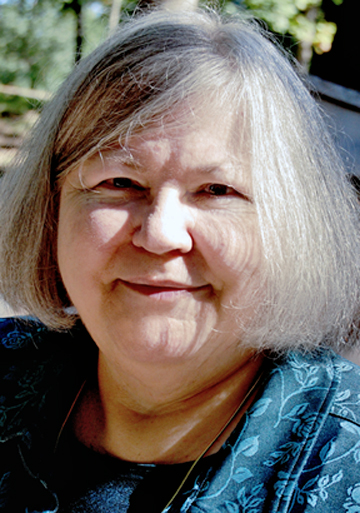 We are very happy to welcome Dakota Banks back here at Book Lovers Inc. Her latest novel in her Mortal Path series, Deliverance, was released at the end of March and today Dakota is here to tell us about her heroine Maliha Crayne and what makes her the kick ass woman she is. Be sure to leave a comment for a chance to win the awesome prize pack Dakota brought along. Please give her a warm welcome. 
One thing that contributes to an action-packed book is the ability of the main character to kick butt when necessary. In the Mortal Path books, Maliha Crayne, former wife, mother-to-be, and healer in Colonial times, has become a superbly skilled assassin. What? How did this transformation come about?
After being wrongly accused of witchcraft and other crimes, Maliha (then known as Susannah Layhem) was abandoned by her husband and friends and burned as a witch. She loses her baby in a dark dungeon cell before being tied to the stake. Normally, the punishment would have been hanging, but more false accusations had been added at her trial that warranted the more severe penalty. Maliha was taken from her flaming situation and offered a choice by a Sumerian demon: become my assassin with immortal life or go back to the fire. Didn't take her long to make a decision.
An unskilled assassin is of no use to the demon, so he arranged for her training with the best resource he knew, another one of his assassins who'd been around for 5,000 years. She spends years in martial arts training, learning the moves, the weapons, and how to make use of something else the demon has given her: superhuman speed. After all, he doesn't play fair when it comes to killing humans. Maliha emerges as one finely-tuned killing machine, ready to carry out the demon's orders. Training alone doesn't make for perfection, but combining it with a few hundred years of field experience makes Maliha unstoppable. If the demon had some reason to want you dead, you were a dead person walking as soon as Maliha had your name. There were other immortal assassins in our world, too, all of them known as the Ageless. If a murder was sudden, efficient, and never solved, the Ageless probably had a hand—or two—in it.
After a long period of killing and the shallow, decadent lifestyle that came with it, something unusual began to happen to Maliha. She started to sympathize with her targets. Her conscience was re-emerging, after centuries of being locked firmly away. She rebelled against her role, expecting to die at the demon's hand. Instead, she was set on a quest to reclaim her soul by saving a life for every one of the huge number of lives she'd taken. She lost her immortality, but her other gifts remained at lesser levels, such as her speed and her ability to heal quickly.
The result is that one of the most capable killers in history is now on the side of good, seeking justice instead of senseless deaths. This is a woman who can truly kick butt and does so with two goals in mind: redeeming her soul and eliminating all the Sumerian demons and their assassin slaves from the world. The clock is ticking for her, too. Whenever she saves a life, she ages a variable amount of time. Will she reach her goals before she loses the physical ability to pursue them? A tall order, but if anyone can handle it, it's the rogue Maliha.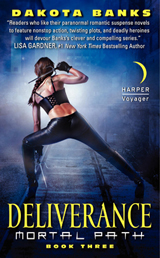 Action presents itself in all different ways in the Mortal Path books. Here is a scene I selected because the action pits Maliha against a very different type of enemy. Maliha and her friend Hound have penetrated a very modern, secured lab building.
"Ever killed a robot before?" Hound said.
"No. Maybe we don't need to," Maliha said.

The robot, about five feet tall and shaped like a hot water heater, approached them on spidery legs.

First thought: get the hell out of here.

The robot had a face of sorts, probably to make it less threatening to the scientists who traveled these halls. Maliha had no doubt that the "arms" on either side were folded-up weapons. It stopped about six feet in front of them. The letters "Bruce" were painted across the front of it.

"Do you think that's its name?" Hound said.

"Your guess is as good as mine. If there are multiple robots, it makes sense that they'd have names."

"Christ, those legs creep me out. I wonder how fast it can move."

"Identification, please," Bruce said. His voice was not mechanical sounding at all, but low, male, and the kind of voice Maliha would like to hear on the other end of the phone.

"We're lost," Maliha said. "Take us to the third floor, Bruce."

"Identification, please."

"We left our identification on the third floor. Take us there now."

"Step forward for alternate identification." A panel opened on the top of the robot and an arm extended. On the end was a cup that would fit over one eye.

"Retinal scanner. Now what?" Hound said.

Maliha waved at him to be quiet. "I'm reporting you for inappropriate human interaction, Bruce. I order you to report to your maintenance station for diagnostics immediately."

Open the pod bay doors, Hal.

Bruce hesitated, considering the order. "Human interaction is consistent with procedures. Identify yourselves or I will take you into custody and summon security forces."

Maliha and Hound looked at each other. Hound gave a "why not?" shrug.

"We refuse to identify ourselves. Take us into custody," Maliha said.

A panel slid open below Bruce's mouth and TASER probes shot out, aimed at each of them. Maliha dodged hers but Hound was hit in the chest. He yelled and went down. The robot sensed that Maliha was still up and moving and one of its weapons unfolded and fired. The response had taken less than a second.

Yikes!

Maliha switched to Ageless speed and rammed into Bruce, attempting to put him off balance and send him over backwards. Bruce was having none of that. A slit opened in his back, shooting out more spidery legs that caught him and levered him back into an upright position.

Hah! Try that again.

Maliha rammed into Bruce a second time, and when the stabilization legs came out, she lopped them off with her sword. Then she stabbed Bruce right in the middle of his smiling face.

Instead of sparking and smoking, Bruce was unaffected. A metal tentacle whipped out, wrapped around her legs, and brought her down to the floor right in front of the second arm. Now deployed, the arm looked like a flamethrower.

Maliha heard noises at the end of the hall. The summoned guards were on their way, and she was about to become flame broiled. She twisted away from the weapon moments before a stream of fire erupted from the nozzle. Though aimed at her, the flames barely missed Hound, who was beginning to get to his feet.

"Stay down!" she shouted. Hound, no stranger to the smell or effects of napalm, threw himself flat, then began to inch forward toward the robot. "Don't move!"

Slicing through the tentacle holding her with her sword, Maliha was free. She leaped onto Bruce's back and tried to gain control of him, but found that he weighed much more than she thought and his center of gravity was low. She plunged her sword through the metal skin low on his back and yanked it sideways, nearly bisecting him. Then she switched to a vertical cut and pulled upward with all of her strength, slicing a two-foot-long path through his innards.

That's got to hit something important.

The flamethrower stopped spewing napalm and Bruce ceased his struggles under her grip. It reminded her of the old Japanese ritual seppuku, belly cutting, to commit suicide with honor. She swung her sword a final time to complete the seppuku, slicing off Bruce's designated head portion, but leaving it hanging by a thin flap of metal. Leaving the head barely attached was the accomplishment of someone skilled with the sword, to keep the severed head from flying at the ritual's witnesses.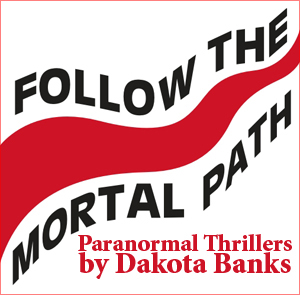 Follow the Mortal Path with Maliha.
It's the adventure of several lifetimes.
About the Book
A demon's assassin for centuries, Maliha Crayne has gone rogue, determined to save a life for every one she's destroyed in order to free herself from an eternity of enslavement, damnation, and excruciating torment. But as the powers that sustained her in the past fade, she is wary of trusting those closest to her-especially her lover, Jake. Should Maliha listen to her heart or the alarms going off in her head? Then her closest friends begin to disappear, one by one. Amid her anger, suspicion, and sorrow, she feels her life spiraling out of control.

Worse still, a beautiful, Renaissance murderess is recruiting Maliha as her new assassin. Maliha is turning into a lethal puppet with an evil Immortal pulling the strings, forced to kill innocents or see her missing friends die horribly. Suddenly trapped in a moral no-man's land, Maliha is damned if she does and damned if she doesn't…and time is rapidly running out.
Purchasing Info: Publisher, Author's Website, Amazon, Barnes & Noble, BAM, IndieBoundGoodreads, Kindle, Nook
About the Author
Dakota Banks lives in the St. Louis area and is a member of the International Thriller Writers, Horror Writers Association, Science Fiction and Fantasy Writers of America, and Mystery Writers of America.
Website |Blog | Twitter | Facebook | Goodreads
~~~~~~~~~~~~~~~~~~~~~~~~~~~~~~~~~~~~~~~~
~*~*Giveaway*~*~
 Dakota has generously offered a prize pack  to one lucky commenter!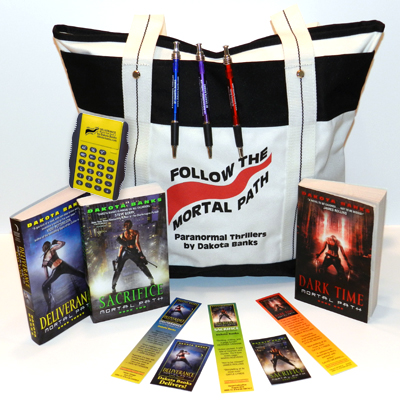 The pack includes a tote bag, 3 signed books, pens, bookmarks, magnets, and a calculator as seen on picture above.
All you have to do is leave a meaningful comment about the post or tell us what your kind of urban fantasy heroine has to be like.
(You can read our full giveaway policy here)
Please be sure to include a valid email address in the comment form (need not be in the actual body of the comment).
This giveaway is opento all!
Giveaway ends on Saturday, April 14th, 2012; we will announce the winner on Sunday.
Good luck!