Viewing Category » Gina L. Maxwell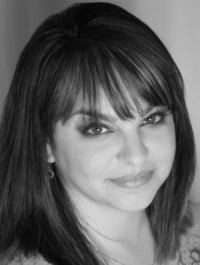 Today, we're absolutely thrilled to have Gina L. Maxwell as our guest at Book Lovers Inc. She's here today to discuss her latest book from the new Entangled Brazen imprint, Seducing Cinderella (see our dual review later this week). 
Stella: Hi Gina, welcome to Book Lovers Inc! Can you please tell us a bit about yourself?
Gina: Hi, ladies, thanks for inviting me over! I'm a hopeless romantic, a wife and mother with an unhealthy addiction to Keurig coffee and dark chocolate. I've also been told my super power is Sonic Perkiness. 
Marlene: Describe a typical day of writing? Are you a planner or pantser?
Gina: I'm not a rigid schedule person, though I give it the old college try at the beginning of every week, only to resign myself to the crazy ways I'm most comfortable with. I try to write Mon-Fri in the afternoons as much as possible. Sometimes that happens, …

featured,Gina L. Maxwell,Giveaways,Interview,The Rocket Lover

27 Aug 2012

38 comments