Viewing Category » Jennifer L. Armentrout
Today I'm super excited to welcome author J. Lynn a.k.a. Jennifer Armentrout to Book Lovers! It's no big secret that I'm a huge fan of Jennifer's and she's one of those authors whose work I just know I will enjoy no matter what! Today, Jennifer stops by to celebrate her first adult release under the pen name J. Lynn, Tempting the Best Man, a story about first love that just blew me away. What can I say, I have a soft spot for sexy stories that feature even sexier male heroes 🙂
So, let's welcome Jennifer and don't forget to check at the end of the post for a chance to win a copy of Tempting the Best Man.
Anna: Hi Jennifer, welcome to Book Lovers Inc. We are more than happy to have you here today celebrating the release of your first adult story, Tempting The Best Man!
Jennifer: Thanks for having …
Format read: ebook provided by publisher 
Release Date: 23 April 2012
Series: Book #1 in the Gamble brothers series
Number of pages: 172 pages
Publisher: Entangled Publishing
Formats available: ebook
Purchasing Info: Goodreads, Author's Website, Amazon, Barnes and Noble, Read an excerpt
Blurb:
Madison Daniels has worshipped her brother's best friend since they were kids. Everyone thinks she and Chase Gamble would make the perfect couple, but there are two major flaws in their logic. 1) Chase has sworn off relationships of any kind, and 2) after blurring the line between friends and lovers for one night four years ago, they can't stop bickering.

Forced together for her brother's wedding getaway, Chase and Madison decide to call a truce for the happy couple. Except all bets are off when they're forced to shack up in a tacky 70's honeymoon suite and survive a multitude of "accidents" as the family tries …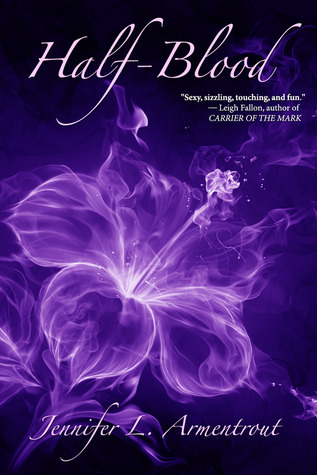 Welcome to the 20th day of Book Lovers Inc Advent Calendar. Each day we will offer you one great read in a giveaway on all 24 days till Christmas.
Today you will have the chance to win a signed copy of one of my favorite reads for this year, and that is none other than Half-Blood by Jennifer L. Armentrout!!!
Honestly, words can't really describe how much I enjoyed reading this book and how amazing an author Jennifer L. Armentrout is. Half-Blood is an action-packed YA novel with really interesting characters and a romance to die for! I just couldn't put it down, and I'm pretty sure our lucky winner won't be able to as well!
Purchasing Info: Jennifer L. Amentrout Blog, Goodreads, Amazon.com, Book Depository, Barnes and Noble, Publisher

Book Blurb:
The Hematoi descend from the unions of gods and …