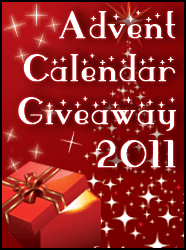 Welcome to the 20th day of Book Lovers Inc Advent Calendar. Each day we will offer you one great read in a giveaway on all 24 days till Christmas.
Today you will have the chance to win a signed copy of one of my favorite reads for this year, and that is none other than Half-Blood by Jennifer L. Armentrout!!!
Honestly, words can't really describe how much I enjoyed reading this book and how amazing an author Jennifer L. Armentrout is. Half-Blood is an action-packed YA novel with really interesting characters and a romance to die for! I just couldn't put it down, and I'm pretty sure our lucky winner won't be able to as well!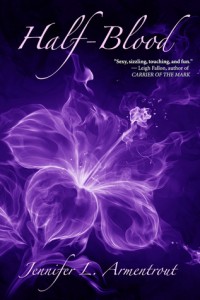 Purchasing Info: Jennifer L. Amentrout Blog, Goodreads, Amazon.com, Book Depository, Barnes and Noble, Publisher

Book Blurb:
The Hematoi descend from the unions of gods and mortals, and the children of two Hematoi-pure-bloods-have godlike powers. Children of Hematoi and mortals-well, not so much. Half-bloods only have two options: become trained Sentinels who hunt and kill daimons or become servants in the homes of the pures.Seventeen-year-old Alexandria would rather risk her life fighting than waste it scrubbing toilets, but she may end up slumming it anyway. There are several rules that students at the Covenant must follow. Alex has problems with them all, but especially rule #1:Relationships between pures and halfs are forbidden.Unfortunately, she's crushing hard on the totally hot pure-blood Aiden. But falling for Aiden isn't her biggest problem–staying alive long enough to graduate the Covenant and become a Sentinel is. If she fails in her duty, she faces a future worse than death or slavery: being turned into a daimon, and being hunted by Aiden. And that would kind of suck.
The Review:
Half-Blood by Jennifer L. Armentrout comes to fill the void I felt inside since Vampire Academy series ended…Yes,yes,that's how much I loved it!I didn't just love it exactly,I'm ecstatic about it and all I can think…  Read the rest of the review.
~~~~~~~~~~~~~~~~~~~~~~~~~~~~~~~~~~~~~~~~
~*~*Giveaway*~*~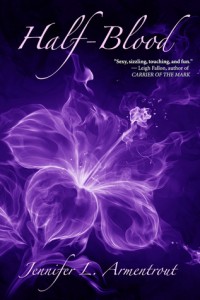 Thanks to Jennifer we have a signed paperback copy of Half-Blood for one lucky commenter!
All you have to do is tell us how do you plan to spend your Christmas Day.
(You can read our full giveaway policy here)
Please leave a valid email when placing your comment so we can inform you if you win.
This giveaway is open to everyone!
Giveaway ends on Saturday, December 31st and we will announce the winner on Sunday.
Good luck!