Format read: ebook
Release Date: 22 May 2012
Publisher: self-published – Limited edition, will only be available during Summer 2012!
Formats available: ebook
Contributing authors: Tessa Dare, Leigh LaValle, Courtney Milan, Carey Baldwin
Purchasing Info: Goodreads, Author's Website, Amazon, B&N, All Romance, Team page
Blurb:
The pleasure of your company is requested…
…at the most thrilling, sexy, event of the year.

Four delicious, dangerous tales of love…

"The Scandalous, Dissolute, No-Good Mr. Wright" by Tessa Dare

Because of a foolish mistake in her youth, Miss Eliza Cade is not allowed "out" in Society until her three older sisters are wed. But while she's trying to be good, Eliza keeps bumping elbows—and lips—with the notorious rake Harry Wright. The passions he stirs in her are so wrong…but she just can't resist Mr. Wright.

"The …
Format Read:e-book provided courtesy of the author
Number of Pages:408 pages
Release Date:March 6th 2012
Publisher:Samhain
Formats Available: e-book, Kindle Edition
Purchasing Info: Goodreads, Author's website, Amazon, Barnes&Noble, Kobo
Book Blurb:
Her heart longs for justice, but her body clamors for sin.

Once the darling of high society, Mazie Chetwyn knows firsthand how quickly the rich and powerful turn their backs on the less fortunate. Orphaned, penniless and determined to defy their ruthless whims, she joins forces with a local highwayman who steals from the rich to give to the poor.

Then the pawn broker snitches, and Mazie is captured by the Lord Lieutenant of Nottinghamshire. A man who is far too handsome, far too observant…and surely as corrupt as his father once was.

Sensible, rule-driven Trent Carthwick, twelfth Earl of Radford, is certain the threat of the gallows will prompt the villagers' beloved Angel of Kindness to reveal the highwayman's identity. …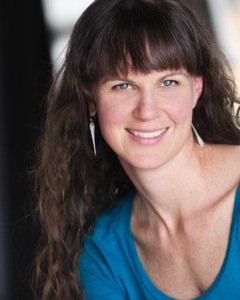 Today we're very happy to welcome Leigh LaValle on Book Lovers Inc. Leigh's Debut novel The Runaway Countess was release a few weeks ago. We've had the pleasure of reading it and we can't recommend it enough! Keep your eyes open for our Dual review later today.  Let's give a fantastic welcome to Leigh Lavalle and enter the contest to win our ow copy of the Runaway Countess!
Making Merry on Midsummer's Eve
Spring is in the air! As the sun shines brighter and the temperatures rise, I feel my blood stirring. Summertime, with her vibrant, sweaty nights, is coming soon. I love every season, but I find summer by far the sexiest. Indeed, I set my debut novel, the RUNAWAY COUNTESS, during the hot, sultry summer of 1821.
Summer brings long days spent out-of-doors, succulent berries fresh from the garden, and boisterous open air festivals. The most …

featured,Giveaways,Guest Post,Leigh LaValle,The HEA Lover

17 Apr 2012

21 comments