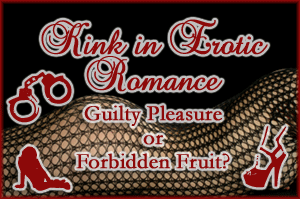 Welcome to Part I of BLI's new four part series:
"Kink in Erotic Romance: Guilty Pleasure or Forbidden Fruit?"
This weeks segment is entitled:
Ménage à Many Your Cup-of-Tea or No?
We are chatting about (you guessed it) ménage themes in romance and I'm thrilled to welcome and offer a big thank you to Mary, our special guest visiting from Mary's Naughty Whispers Blog!
First, just a little info about the series:
This will be a biweekly event during February and March.
There is a Giveaway opportunity and all the details noted below!
Every 2 weeks there will be different topics/thems discussed related to Kink in Erotic Romance!
And for the last 2 posts in March we will be welcoming a special guest author!!
I'm not a huge fan of ménage themes, in fact I've gotten extremely picky recently regarding this …