USA Today reports that its bestselling list will begin to feature ebooks this week and notes that since the holidays which many people have been gifted with an ereader for Christmas. That the top six books on the list, the ebook versions outsold their print counterparts while in the top 50, nineteen books sold more ebooks than print. Whether this trend will grow or remain static remains to be seen but it does lead credence that Ebooks are becoming the new Mass Market as the print sales for that format has fallen in recent months.
Another struggling major store, Borders looks like their future is very shakey right now. Employees have been told that they better look for alternative jobs very soon. Borders have also met up with several of the major publishers to discuss problems with payments, and according to a report from Publishers Weekly the meetings haven't been that successful which is not a good sign of health for Borders future.
found a new post at Samhain for their new Horror line.
James Dashner
's fantasy tale,
The Maze Runner
, the first YA book of a trilogy that focuses on a group of kids trying to escape a dangerous maze in an alternative universe
has been picked up to get the movie treatment
.
Catherine Hardwicke
who directed the first
Twilight
movie will helm the movie.
Leanna Renee Hieber has unveiled the cover and synopsis of her next book, The Perilous Prophecy of Guard and Goddess. This will be a prequel and is set 20 years before the events in the Percy Parker books and is slated to be out in May and in print!!!
The Goddess: In the beginning, there were lovers: a winged deity of power and light, and a queen of grace and beauty. Phoenix was murdered, his beloved stolen away to the Whisper-world. But their passion inspired the Muses. Through great sacrifice, it could live again.

The Guard: There are always six, mortal hosts for the divine. Battling spirits through the ages, they defy Darkness, Lord of the Dead. In 1867, a shadow rises. The tide turns against them, and all hope falls on a child of prophecy, an eerie, snow-white girl yet to be born. But her path must be cleared. A Great War is coming, and song, wind and stars whisper that the eighteen-year-old Beatrice Smith must give everything to prepare…
Also check out the trailer!
Orbit UK have released the cover for the UK edition for Patricia Briggs' River Marked (raise your hands if y'all lusting for this book?)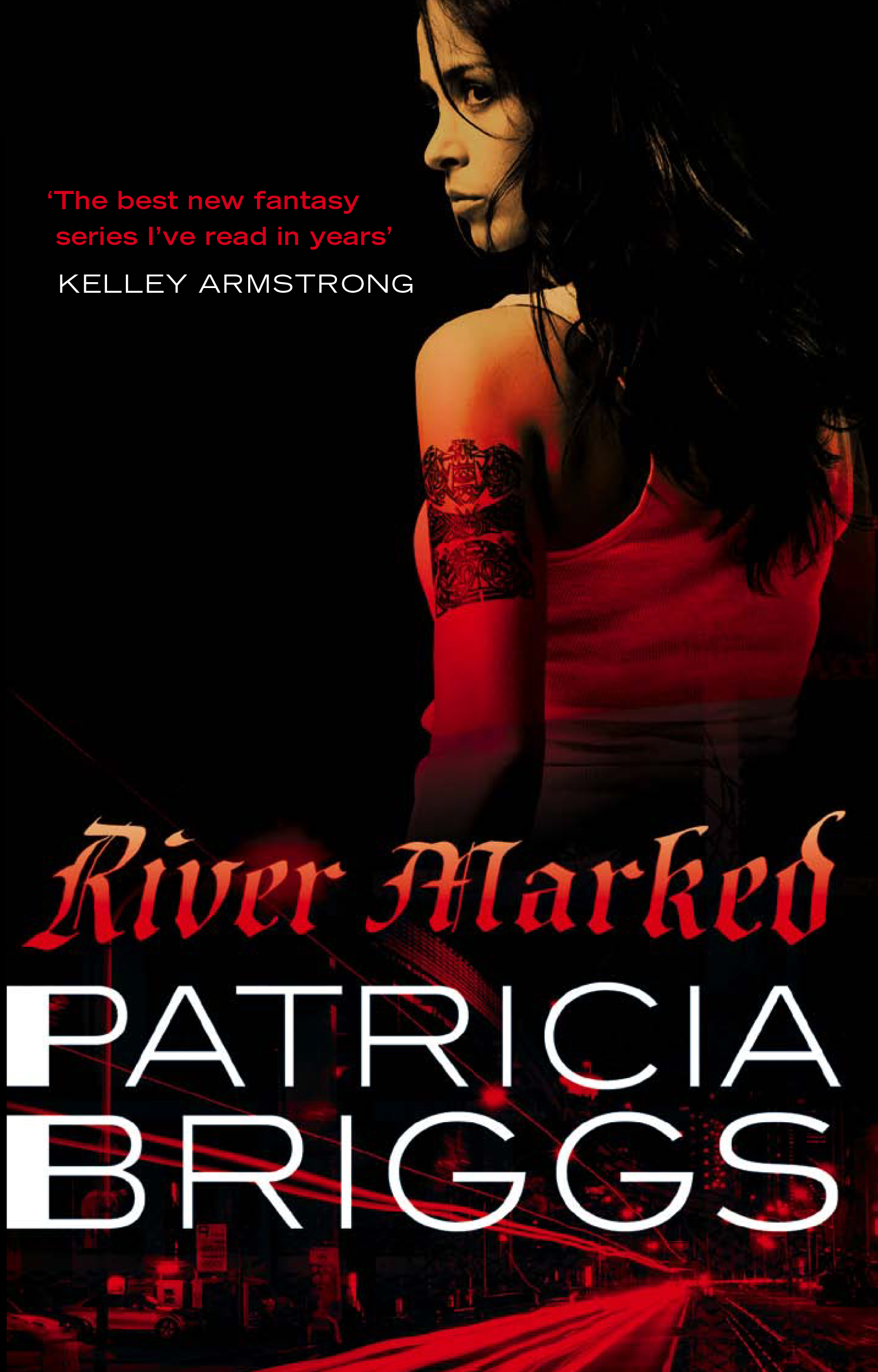 It also looks like along with the new change of tone for the new cover, the previous books will be reissued in the summer in the UK to match the new theme.
Patricia has also confirmed the dates and places for the US book signing tour for River Marked in March. Details are listed below but dates and places might still change so please double check at her site!
March 1-8, 2011: River Marked Signing Tour
Richland, WA: Hastings. March 1, 2011
Oakbrook/Chicago IL: Borders. March 2, 2011
Bailey's Crossing/DC: Borders. March 3, 2011
Roseville, MN: Barnes and Nobel. March 4, 2011
Houston, TX: Murder By The Book. This will be a joint signing with Kim Harrison! March 5, 2011
San Diego, CA: Mysterious Galaxy March 6, 2011
Seattle, WA: University Bookstore March 7, 2011
Portland, OR: Powells March 8, 2011
We discovered this week that there is a bi weekly Book Blogger Get Together Chat at Hale & Salvatore Supernatural Must Reads. What is their chat about? Let's quote what they say about it:
The Book Blogger Get Together lets book bloggers interact with each other & share their interests in books ect.
This is a great new way to get to make new friends & keep in contact.
Everyone is allowed to invite their book blogger buds or a blogger that you think could use some followers.
Book Lovers Inc is turning ONE in January and we already planned a great celebration party. After one year of work we thought it would be nice to let someone else work for us- so our blogoversary will a blog takeover. And not just by anyone, we got great authors on board to keep Book Lovers Inc running while we take these 2 weeks to celebrate 24/7.
Here's a bit of a teaser of who will come over in the time of January 15th – 26th:
Tracey O'Hara
Devyn Quinn
Teresa D'Amario
(the first teaser can be found
here
)
For everyone who's as excited as we are, we have a nice button to spread the word. Sharing is highly appreciated (you can find the button grab code in the sidebar =>)!
So is there any books or covers that caught your eye for this year?