Format Read: e-Book submitted by Author for review
Length: 59 Pages
Genre: Romantic Suspense
Release Date: March 23, 2011
Formats Available: eBook, Kindle, Nook, Smashwords
Purchasing Info: Smashwords, Author's Website, Goodreads, Kindle, Nook, All Romance e-Books
Book Blurb:
Journalist Eve Newman stumbles across the murder of a prominent member of her west Texas town and finds herself the target of a shadowy killer. When the body goes missing and the police don't believe she saw it happen, she turns to the only man in town she can trust; her deceased brother's best friend.

Former Marine, Macklin Quinn, has been half in love with Eve since they were kids, but he's always considered her off-limits. When she turns to him for help he can't send her away. Within twenty-four hours it's clear she's in trouble and someone wants her dead. Mac will do everything in his power to keep the feisty journalist alive and help her bring down the killer. And if they can stay alive long enough, he'll do whatever it takes to convince her they're meant to be together.
My Thoughts:
Investigative journalist Eve Newman follows an anonymous e-mail requesting a meeting the District Attorney's mansion for a good story. Eve is a gutsy and savvy reporter and is relentless with respect to following leads and reporting the truth. However, when she hears gunfire as she is approaching the area arranged for the rendezvous and discovers a man known for walking on the shady side of the law dead on the deck of mansion's pool. Eve finds herself fleeing for her life, the target of the man's assailants.
Eve eludes the bad guys and turns to the one man who she knows will help and protect her, Mac Quinn. Eve and Mac have known each other for many years as she was his best friend's kid sister. Mac has always been attracted to Eve but never actively pursued her out of respect for his friend. Katie Reus has created another strong, tough, intelligent and enticing character in this ex-military hero. Mac owns a ranch outside of town and when Eve turns up at his door frightened and in need of protection he cannot turn her away. Eve has a visceral distrust of the town's law enforcement for good reason and she flatly refuses to go to the police.
Killer Secrets is a fast paced, thrilling romantic suspense that is full of action scenes including a car chase, explosion, gun fire, kidnapping and murder as well as plenty of sexual tension. As it turns out Eve wants Mac as much as he wants her and as the danger moves closer, and near death experiences increase so does their need for each other. When they finally do get together it makes for a very intense sensual love scene.
Ms. Reus penned a couple of excellent plot twists and mystery into the narrative and while I suspected who the murderer was but I couldn't be sure and it isn't revealed until the end of the story why Allen Martin was killed. I will say, the antagonist of Killer Secrets is devious, not to mention depraved, and the climax of the story is a real nail bitter. Killer Secrets has all the ingredients I love in a good romantic suspense, excellent character development, a well plotted exciting storyline, and it offers an endearing friends to lovers romance.
I give Killer Secrets 4/5 Bookies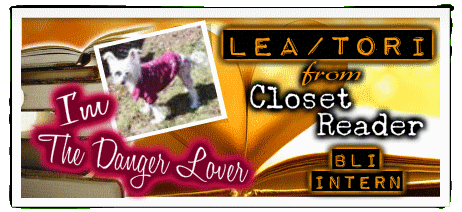 ***FTC Disclaimer: Most books reviewed on this site have been provided free of charge by the publisher, author or publicist. Some books we have purchased with our own money and will be noted as such. Any links to places to purchase books are provided as a convenience, and do not serve as an endorsement by this blog. All reviews are the true and honest opinion of the blogger reviewing the book. The method of acquiring the book does not have a bearing on the content of the review.