Usually our wishlist posts show you books we heard about that we would like to get our hands on and read some day. But today I would like to share with you some books that I cannot wait to read and so this week's Wishlist post is all about books I really want to buy now! 😀
They are the next in series and I just have to have them …now! (can you say impatient much? lol But I think all of you can sympathise and understand me, when it comes to our favourite series, we always have to have the next instalment in our hands like yesterday!) So a few of my must-buy-now-books:
Faefever by Karen Marie Moning
He calls me his Queen of the Night. I'd die for him. I'd kill for him, too.

When MacKayla Lane receives a torn page from her dead sister's journal, she is stunned by Alina's desperate words. And now MacKayla knows that her sister's killer is close. But evil is closer. And suddenly the sidhe-seer is on the hunt; For answers. For revenge. And for an ancient book of dark magic so evil, it corrupts anyone who touches it.

Mac's quest for the Sinsar Dubh takes her into the mean, shape-shifting streets of Dublin, with a suspicious cop on her tail. Forced into a dangerous triangle of alliance with V'lane, an insatiable Fae prince of lethally erotic tastes, and Jericho Barrons, a man of primal desires and untold secrets, Mac is soon locked in a battle for her body, mind, and soul.

As All Hallows' Eve approaches and the city descends into chaos, as a shocking truth about the Dark Book is uncovered, not even Mac can prevent a deadly race of immortals from shattering the walls between worlds-with devastating consequences…
I absolutely LOVE this series, it was such an unexpected surprise for me how good this series actually is and I wanted Faefever as soon as I finished Bloodfever!
Lover Enshrined by J.R. Ward
In this "frighteningly addictive" paranormal romance sage there's a war raging between vampires and their slayers. Here are the stories of a secret band of brothers like no other-six vampire warriors, defenders of their race. And now a dutiful twin must choose between two lives…


Fiercely loyal to the Black Dagger Brotherhood, Phury has sacrificed himself for the good of the race, becoming the male responsible for keeping the Brotherhood's bloodlines alive. As Primale of the Chosen, he is obligated to father the sons and daughters who will ensure that the traditions of the race survive, and that there are warriors to fight those who want all vampires extinguished.

As his first mate, the Chosen Cormia wants to win not only his body, but his heart for herself. She is drawn to the noble responsibility behind the emotionally scarred male. But Phury has never allowed himself to know pleasure or joy. As the war with the Lessening Society grows grim, tragedy looms over the Brotherhood's mansion, and Phury must decide between duty and love…
I am a little wary about reading this novel as I am not that fond of Phury but the main reason I want to read this is so I can hurry up and get to John Matthew's book! I am so excited for John Matthew's and Xhex's story!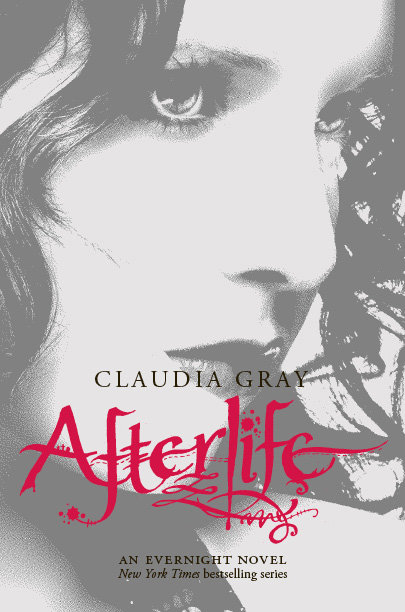 Afterlife by Claudia Gray
Destiny awaits Bianca and Lucas . . .

Bianca and Lucas have always believed they could endure anything to be together. When a twist of fate not only transforms Bianca into a wraith but also turns Lucas into a vampire—the very creature he spent his life hunting—they are left reeling.

Haunted by his powerful need to kill, Lucas can turn to only one place for help . . . Evernight Academy. Bianca is determined to remain with him. But with the vampire leader of Evernight waging a war against wraiths, her former home has become the most dangerous place she could be, despite the new powers her ghostly transformation has given her.

A battle between wraiths and vampires looms, and Bianca and Lucas face a terrifying new reality. They've overcome every obstacle life has thrown at them, but is their love strong enough to survive the challenges after life?
I actually forgot that this was releasing so early this year and I saw it in a shop the other day and I squeed! I. Must. Have. This. Book. Hourglass had such a cliffhanger ending! For a series that didn't start out that great in the first two books, I must find out what happens!
So these are what I must have right now…in fact I think I might just go order them.
What are your must haves right now?
Have you read any of the above yet?
Do you want to read them?