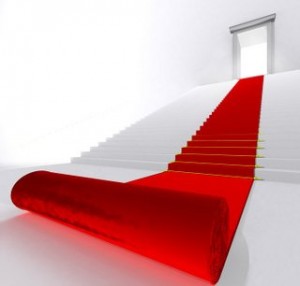 A few weeks ago we embarked in a quest to find new Book Lovers. We want to thank everyone  who entered, for their entry. We were thrilled to see so many of you willing to be part of Book Lovers Inc.  You can't believe how tough such a choice can be. Much discussing and arguing later we are very pleased to present you our 2 new recruits!!! Anna and Alisha!  They will join us now that we settled in at the new place and I'm sure you will love them as much as we do.
 Welcome to Anna our Coffee Lover!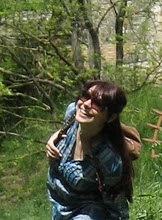 My name is Anna and I live in Greece!I have studied Psychology – which is cool! – and since I got a degree I have been unemployed – which is not so cool!-. As I said,I live in Athens with my fiance but I was born in Volos,a really beautiful city in Central Greece but with unfortunatelly little opportunities in everything, so, I moved!
I love coffee and I love chocolate!I can skip a meal but never my morning cup of coffee! I also love travelling and I dream of the day I get to visit as many places as possible in the world!Meeting new people and new cultures so different from your own always fascinated me beyond words!

I love reading books since I can remember myself!I would get to sleep,with school the other day,and I would get a book and a flashlight under my covers and read!
I read almost everything that catches my interest and suits my

mood!From Fantasy to Contemporary Romance! My favorite genres are YA,Urban Fantasy and Paranormal Romance and some of my favorite authors are Jeaniene Frost, Richelle Mead, Karen Marie Moning and J.K. Rowling who is plainly amazing! Recently I got acquainted with Jennifer L. Armentrout as well and let me say you I really love her work!So, that's pretty much of me!
Welcome to Alisha our new Needy Lover!
Some people need coffee first thing in the morning. I need to read. ^_^ Take away my books and I start to get twitchy! I'm Alisha, and I'm the Needy Lover, from (mostly) sunny Northern California. For as long as I can remember, reading has been a major part of my life. From my first book—Madeleine L'Engle's A Wrinkle in Time—to the scores of National Geographic mags I inhaled as a child, I've been fascinated by the vastness of the world and the possibilities that lie beyond it. Science fiction (and the speculative) is my first love, but I love all sort of reads: humorous nonfiction, historical fiction, trivia, travel tales, epic fantasy, dystopian fic, horror, literary fiction, mystery, and on and on. And an element of romantic intrigue never hurts. ^_^ I love the writings of Orson Scott Card as much as I do the works of Jane Austen, and I'm always looking for new themes and methods to discover. Outside of books, I'm a crafty kiddo and a baking fiend; come up with a cupcake idea and I'll test it out! I'm also addicted to traveling the world and living in as many exciting places as I can. And inexplicably, I enjoy watching blockbuster action flicks almost as much as I enjoy a good book.
I'm part of the American delegation to this crazy band of rock stars.
Blog, Twitter, GoodReads