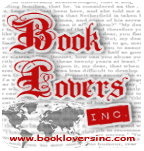 Hey everyone. You might have noticed that we moved to wordpress this week. I have to admit it definitely didn't go as we planned it to but we survived all the chaos and shock and present you the new look. (BTW you can grab our new shiny blog button in the sidebar –>)
Well we have to warn you that some things are still under construction. The review lists aren't completely updated yet but we are working on that. So if you click on a link there right now it could be that you won't reach that review. So if you look for a review use the search function in our pic at the top or at the bottom and you should be able to find it.
Well we also realized that google won't support Google Friend connect for non blogger sites in the future so if you want to stay updated it would be awesome if you could subscribe to our updates directly through the RSS feed or use the newsletter/updates by email function (points at pics below 😉 )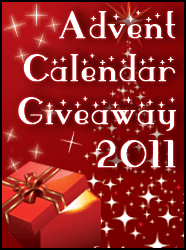 So now that we arrived here we decided to share our plans for December with you.  This year we will do a Book Lovers Inc Advent Calendar.
What is that about?
We will have 24 books on 24 days till Christmas and you will get the chance to win them. And it won't be just any books. We feature those reads of 2011 which we will never forget. So much fun and games ahead. So stay tuned till Thursday and be sure to check the blog each day to see what we have in store for you. Ohhh and I forgot to mention- all giveaways will be open to all because we love our international readers.
Happy Sunday! 🙂