It's our great pleasure to welcome Nicola Marsh to BLI today! Nicola is here for the latest stop in her Entangled Publishing Blog Tour to celebrate the release of her latest novel Busted in Bollywood, which was published on December 6, 2011.
A contemporary romance, Busted in Bollywood is receiving rave reviews and is about heroine Shari Jones who is a single, homeless and jobless, Indo-American. Shari agrees to her best friend's whacky scheme: travel to Mumbai, pose as Amrita, ditch the fiancé her traditional Indian parents have chosen. Simple. Until she's mistaken for a famous Bollywood actress, stalked by a Lone Ranger wannabe, courted by an English lord and busted by the blackmailing fiancé.
Oh Ho! Doesn't Busted in Bollywood sound fun and unique?
Lea: Nicola! Welcome to Book Lovers! Thank you so much for taking time out of your busy schedule to join us here today!
Nicola: Great to be here, Lea. I love reading, writing and chatting about books.
Lea: Nicola can you please tell us a bit about yourself?
Nicola: When I'm not chained to my desk and slogging over my keyboard I'm busy running around after my two young boys. Or curled up with a fabulous book!
Writing is my dream job, but I got sidetracked for a while, working as a physiotherapist for 13 years before finally putting pen to paper. Once I started, I couldn't stop!
Lea: Describe a typical day of writing? Are you a planner or pantser?
Nicola: A typical writing day consists of doing school drop off, then coming home and setting my preschooler up with tasks so I can tackle my inbox/blog/social media.
My actual writing 'day' kicks off at 8.30pm when my kids are in bed. I try to write solidly for 2-3 hours.
My early books were planned but these days I'm a pantser all the way! When an idea shimmers into conscious, I jot down notes, write up a rough 2 page outline, then off I go. Getting to the end is half the adventure!
Lea: What can we expect of Busted in Bollywood?
Nicola: Busted in Bollywood is a mix of contemporary romance/romantic comedy/chicklit/women's fiction. It's one of those 'outside the box' books, with strong main characters and equally strong secondary characters that threaten to steal the show (Aunt Anjali is my favorite!)
A bit like a Bollywood flick, it has a little of everything.
Lea: Your website is excellent, very comprehensive and appealing to readers. I noticed from your website that Busted in Bollywood was inspired by your love of Bollywood Movies. Please share a little more about the impetus for your novel and touch on what attracts you so much about Bollywood films.
Nicola: My dad introduced me to Bollywood movies a few years ago and I became hooked on the razzle dazzle: the music, color, drama, theatrics, romance and the sheer spectacle.
I thought 'wouldn't it be great to recreate some of that Bollywood magic in a book?' So I did!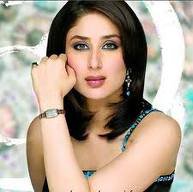 Lea: Shari sounds like quite a quirky, but kind heroine, whose heart is in the right place in helping her friend. But why does Shari agree to get involved in this crazy scheme? lol
Nicola: Shari has recently been through a break-up, one she's still embarrassed about. Her best friend Rita has been there for her through it all, including letting her crash at her apartment for three months.
So when Rita proposes her outlandish scheme, Shari feels she owes her BFF. Posing as Rita for two weeks in Mumbai and dumping Rita's betrothed seems like a small price to pay for her friend's loyalty.
Lea: So, our heroine lands in Mumbai and what happens next? (She asks with bated breath.) lol
Nicola: Shari is thrust headlong into deception, intrigue, secrets and mayhem!
Lea:Sounds like all around good fun!
Shari does find romance, can you please talk a little about the hero of Busted in Bollywood Nicola?
Nicola: For some reason, when Drew Lansford strutted into my imagination, he looked like Hugh Grant so I had to give Shari 'a thing' for the English actor.
However, Drew is aristocratic, loyal and a pull-no-punches kinda guy. He doesn't stand for Shari's theatrics, he lays his heart on the line and he sends her food rather than flowers.
What's not to like about a guy who knows his girl so well?
Lea: Can readers look forward to an HEA at the end of your story?
Nicola: Well…without giving too much away…I do write romance so…let's just say it's not too far-fetched to assume Shari has a HEA.
Lea: What can readers expect next from the desk of Nicola Marsh?
Nicola: I have a Harlequin Romance releasing in January, WHO WANTS TO MARRY A MILLIONAIRE? (The book kicks off with the heroine chained to the hero's precious housing development display!)
Then in February my next Harlequin Presents Extra, INTERVIEW WITH THE DAREDEVIL is released, with a George Clooney look-a-like hero. Enough said. 🙂
Lea: Please summarize Busted in Bollywood for us twitterstyle (in 140 characters or less).
Mayhem & magic in Mumbai, new start in New York City, big, beautiful Bollywood. Romance, laughs and a foodie frenzy. Hilariously scrumptious!
Lea: Now can you please tell us 3 reasons why people should read your books?
You want to smile.
You want to live vicariously through the heroine who gets the hot guy.
You want a taste of flirtatious fun.
Lea: Congratulations on your new and upcoming releases Nicola, and thank you again for spending time talking with us today, I thoroughly enjoyed chatting about Busted in Bollywood.
Nicola: Thanks for having me here, Lea, it has been fun!
Where to find Nicola:
Website
Twitter
Facebook
Blog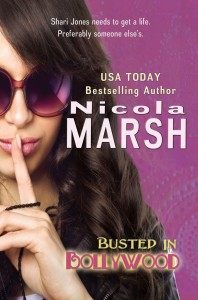 About Busted in Bollywood:
Shari Jones needs to get a life. Preferably someone else's.

Single, homeless and jobless, Indo-American Shari agrees to her best friend's whacky scheme: travel to Mumbai, pose as Amrita, ditch the fiancé her traditional Indian parents have chosen. Simple.

Until she's mistaken for a famous Bollywood actress, stalked by a Lone Ranger wannabe, courted by an English lord and busted by the blackmailing fiancé.

Life is less complicated in New York.

Or so she thinks, until the entourage of crazies follows her to the Big Apple and that's when the fun really begins.

Shari deals with a blossoming romance, an addiction to Indian food and her first movie role, while secretly craving another trip to the mystical land responsible for sparking her new lease on life.  Returning to her Indian birthplace, she has an epiphany.  Maybe the happily-ever-after of her dreams isn't so far away?

Buy Links: Amazon; B&N; The Book Depository, Entangled Publishing
~~~~~~~~~~~~~~~~~~~~~~~~~~~~~~~~~~~~~~~~
~*~*Giveaway*~*~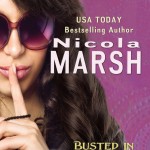 Entangled Publishing has generously offered a print copy of Busted in Bollywood to one lucky commenter! 🙂
All you have to do is leave a meaningful comment about Nicola's interview or a question for her!
(You can read our full giveaway policy here)
Please leave us a way to contact you.
(Email in blogger profile or twitter name – no way to contact you – no entry).
*Please Note* This giveaway is open to USA and Canadian Entries Only!
Giveaway ends on Saturday, December 17, 2011; and we will announce the winner on Sunday.
Good luck!