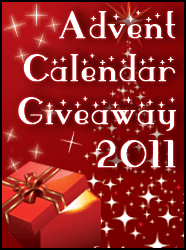 Welcome to the fourteenth day of Book Lovers Inc Advent Calendar. Each day we will offer you one great read in a giveaway on all 24 days till Christmas.
Today you will have the chance to win a copy of The Egyptian.  This particular story is the second book in the Dominic Grey series, where Dominic Grey and Viktor are hired by a CEO at a biomedical lab to find stolen research.  Things aren't always as they seem, and Grey and Viktor uncover alot more than they had bargained for!
A great read for those of you that like an author that does their research, travels in their stories and keeps you hooked in the storyline.
Purchasing Info: Layton Green, Good Reads, Amazon

Book Blurb:
At a mausoleum in Cairo's most notorious cemetery, a mercenary receives a package containing a silver test tube suspended in hydraulic stasis.

An investigative reporter tracking rogue biomedical companies is terrified by the appearance of a mummified man outside her Manhattan apartment. A Bulgarian scientist who dabbles in the occult makes a startling discovery in his underground laboratory.These seemingly separate events collide when Dominic Grey and Viktor Radek, private investigators of cults, are hired by the CEO of an Egyptian biomedical firm to locate stolen research integral to the company's new life extension product. However, after witnessing the slaughter of a team of scientists by the remnants of a dangerous cult thought long abandoned, Grey and Viktor turn from pursuers to pursued. From the gleaming corridors of visionary laboratories to the cobblestone alleys of Eastern Europe to a lost oasis in the Sahara, Grey and Viktor must sift through science and myth to uncover the truth behind the Egyptian and his sinister biotech – before that truth kills them.



The Review:
After thoroughly enjoying The Summoner, I was stoked when Layton Green had asked for me to review The Egyptian, the second book in the Dominic Grey series.  Of course I had to find out what was in store for Grey and Viktor and eagerly accepted.
The Egyptian
 begins with the opening scene of a man named Siti weaving his way through crypts and mausoleums in The City of the Dead in Cairo, Egypt to deliver a package and hopefully disappear with his family but things don't work out the way they are supposed to.  Right from the first couple of chapters I was completely roped in.  I had so many questions that needed answering and the appearance of something so horrifying at the end of the first chapter that it's not described left me itching to find out more.
Read the rest of the review
~~~~~~~~~~~~~~~~~~~~~~~~~~~~~~~~~~~~~~~~


~*~*Giveaway*~*~

Thanks to Layton we have an ebook copy of The Egyptian for one lucky commenter!
All you have to do is tell us the best or worst Christmas gift you were given and why? 
(You can read our full giveaway policy here)
Please leave a valid email when placing your comment so we can inform you if you win.
This giveaway is open to everyone!
Giveaway ends on Saturday, December 28th and we will announce the winner on Sunday.
Good luck!