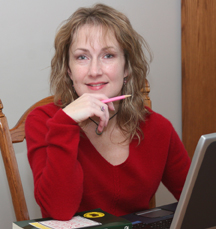 Please welcome to BLI the fabulous and prolific Misty Evans. She stops by today to talk about some of her life experiences and their influence on her writing. Like the gifted writer that she is, she can find inspiration in just about anything; even the biblical stories she grew up on. And in her written works, good and evil can be all relative!
I was raised in a Southern Baptist household and cut my teeth on Old Testament stories full of the Devil and damnation. Having an active imagination and a strong desire to find good in everyone, I was particularly taken by the story about Adam and Eve and the Garden of Eden. To me, it was a love story, maybe the greatest ever told. Adam gave up heaven on Earth to be with Eve after she ate from the apple. He could have resisted her and temptation and hung out with God, but he was so enamored by Eve, his good sense went out the proverbial window and he damned himself right along with her.
Destined to be a writer, I transformed many Biblical stories in my head instead of listening to the pastor on Sunday mornings, and questioned what might have happened if things had been different. What if the original garden had been the Garden of Evil and it was God who had to tempt Eve to eat from the apple in order to create heaven on Earth? What if God sent Adam and Eve back to Earth for a redo and once they got here and hung out with all of us, they had to decide if wiping out sin—which would include all of us born in sin—was a good deal?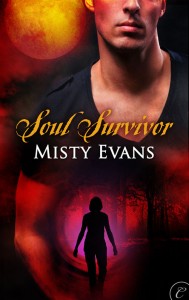 In my Witches Anonymous series, I play with those ideas, letting Adam come back to Earth and find the perfect Eve (who happens to be named Amy). I took the Devil and gave him the ability to love, which in some religions, he was capable of as an archangel. And I continually flip the *rules* of good and evil on their heads, just to see what happens.
There are people in my family and in my community who don't like me doing this. They refuse to read these stories. They don't stand too close to me in case God sends a lightning bolt my way. Others get that the stories are fiction, and fantasy at that. They're light and humorous and a fun read when you need a lift. Is there a moral to the stories? If you're looking for one, yes. I throw in a lot of symbolism as well, and I confess I enjoy messing with the grand scheme of things, even if it is only fiction.
So I admit to having a God complex and rewriting good and evil to my liking. Working on this series constantly reminds me that good and evil exist in each of us, and it is our choice to resist or give in to temptation, whatever form it appears in. And just so you know, the WA series is romantic comedy because, having been raised on Old Testament beliefs, I can tell you laughter is the best way to deal with the Devil.
Readers: Have you read a story where good and evil are flipped around? Ever liked the bad guy more than the hero? Ever cheered when a character did the wrong thing instead of the right?
~~~~~~~~~~~~~~~~~~~~~~~~~~~~~~~~~~~~~~~~
A little bit about the series…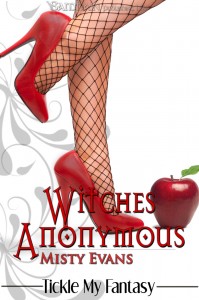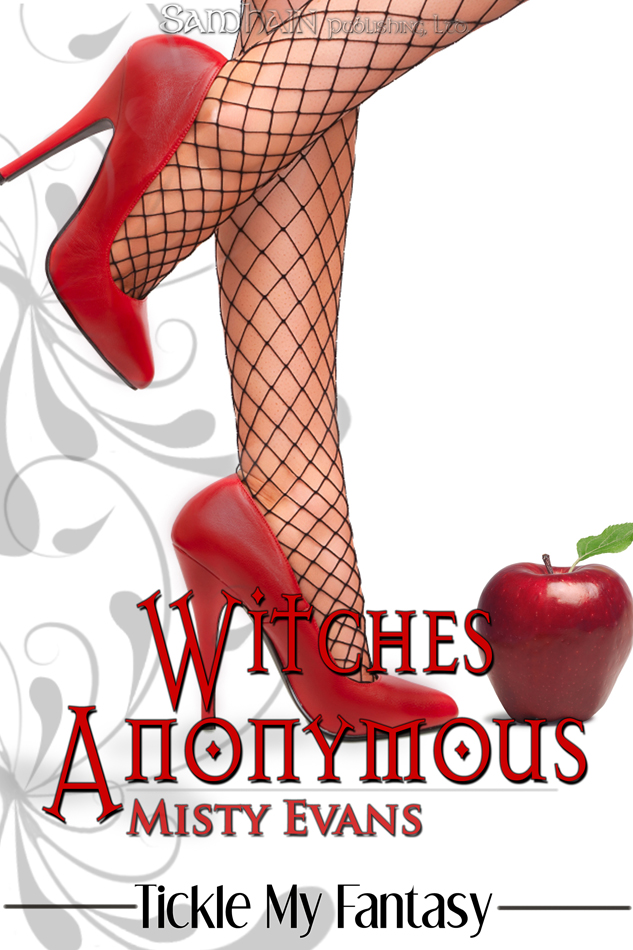 Can a bad witch go good in thirteen steps? Not if Lucifer has his way with her!
Amy Atwood is a witch. Not the harm-none kind…the Satan-worshipping, devil-made-me-do-it kind. But after catching Lucifer in a particularly wicked hex act with her goodie-two-shoes Wiccan sister, Amy does what every self-respecting witch would do. She pops a Dove chocolate in her mouth, ends her affair with the devil, and swears an oath never to use magic again.
She wants to be normal. Human. Even if it means no more fun—and she's looking for a nice, normal guy to compliment her new lifestyle. And ice-cream-loving firefighter Adam Foster looks like perfect hero material.
Lucifer, however, isn't about to be nice about letting her go. Stalked by Satan, manipulated by the angel Gabriel—and surprised by Adam's true identity—Amy finds herself up to her black hat in trouble of Biblical proportions…
A little bit about Misty…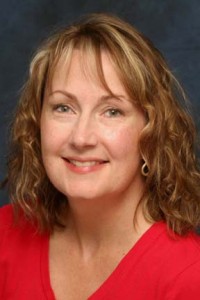 Misty Evans writes the award-winning Super Agent Series, Witches Anonymous Series, and now her new Lost Worlds Series with Carina Press. Her debut novel, Operation Sheba, Super Agent Series Book 1, won the CataNetwork Reviewers' Choice Award in 2008, a CAPA nomination in 2009, and the New England Re
ader's Choice Bean Pot Award for Best Romantic Suspense in 2010.
The Witches Anonymous series has garnered many fabulous reviews, and both it and the Super Agent Series have been on several Amazon Kindle bestsellers lists.
Misty is currently at work on the next books in all her series. She likes her coffee black, her conspiracy stories juicy, and her wicked characters dressed in couture. Learn more and sign up for her newsletter at www.readmistyevans.com. Like her author page on Facebook and follow her on Twitter.
website: http://www.readmistyevans.com
Facebook: http://on.fb.me/mnoJz6
Twitter: http://www.twitter.com/readmistyevans
Goodreads: http://bit.ly/m8jgVZ
Yahoo! Group: http://yhoo.it/kZcB2e
~~~~~~~~~~~~~~~~~~~~~~~~~~~~~~~~~~~~~~~~
~*~*Giveaway*~*~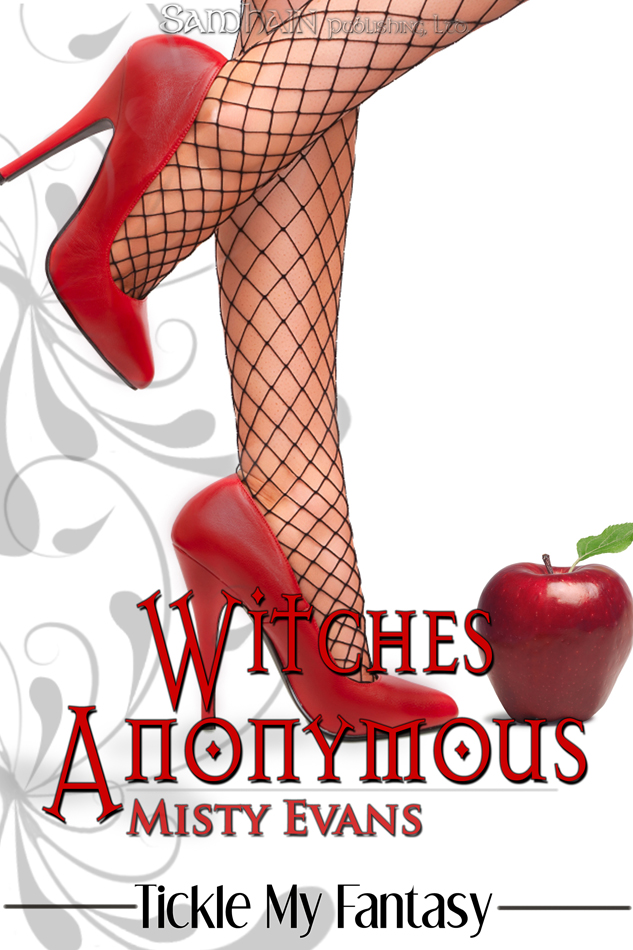 Misty has generously offered a copy of one of her Witches Anonymous books, winner's choice!
All you have to do is answer one of Misty's questions.
(You can read our full giveaway policy here)
Please leave a valid email when placing your comment so we can inform you if you win.
This giveaway is open to all.
Giveaway ends on Saturday, January 7, 2012; we will announce the winner on Sunday.
Good luck!