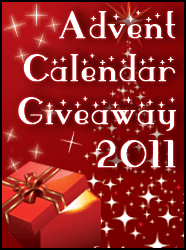 Welcome to the 22nd day of Book Lovers Inc Advent Calendar. Each day we will offer you one great read in a giveaway on all 24 days till Christmas.
Today you will have the chance to win a copy of Touch of Power by Maria V. Snyder! I just love and admire Snyder's work beyond words. She just has the incredible ability to create such intricate and well structured worlds in her stories and every single one of her books is a fantastic journey for me. Her latest book, Touch of Power, is just amazing, as all of her books!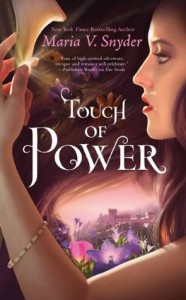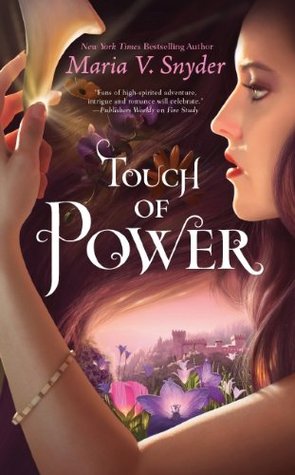 Purchasing Info: Amazon.com, Book Depository,Barnes&Noble, Author's Website, Goodreads, Publisher


Book Blurb:
Laying hands upon the injured and dying, Avry of Kazan assumes their wounds and diseases into herself. But rather than being honored for her skills, she is hunted. Healers like Avry are accused of spreading the plague that has decimated the Territories, leaving the survivors in a state of chaos.

Stressed and tired from hiding, Avry is abducted by a band of rogues who, shockingly, value her gift above the golden bounty offered for her capture. Their leader, an enigmatic captor-protector with powers of his own, is unequivocal in his demands: Avry must heal a plague-stricken prince—leader of a campaign against her people. As they traverse the daunting Nine Mountains, beset by mercenaries and magical dangers, Avry must decide who is worth healing and what is worth dying for. Because the price of peace may well be her life…
The Review:
Touch of Power wasn't just good or amazing…It was plainly brilliant!I love Maria V. Snyder's work and think she is one of the best fantasy writers out there and with her new series,she just confirms it!
As soon as I started reading Touch of PowerRead the rest of the review.
~~~~~~~~~~~~~~~~~~~~~~~~~~~~~~~~~~~~~~~~
~*~*Giveaway*~*~

Thanks to Maria we have a copy of Touch of Power for one lucky commenter!
All you have to do is tell us what will you ask from Santa this year.
(You can read our full giveaway policy here)
Please leave a valid email when placing your comment so we can inform you if you win.
This giveaway is open to everyone!
Giveaway ends on Saturday, December 31st and we will announce the winner on Sunday.
Good luck!