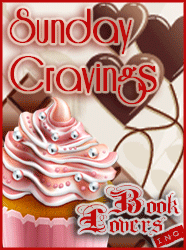 The last week of January is ahead of us and it's a really exciting week for all Book Lovers! It seems that publishers choose either the first week of a month or the last to release all their most anticipated titles 🙂 So naturally this week we had a bit of a problem to decide which among all those amazing titles we would choose to fulfill our Sunday Crave for books!
Susi, Caro and Jackie: Third Grave Dead Ahead by Darynda Jones
Grim reaper extraordinaire. Whatever. Charley Davidson is back! And she's drinking copious amounts of caffeine to stay awake because, every time she closes her eyes, she sees him: Reyes Farrow, the parthuman, part-supermodel son of Satan. Yes, she did imprison him for all eternity, but come on. How is she supposed to solve a missing persons case, deal with an ego-driven doctor, calm her curmudgeonly dad, and take on a motorcycle gang hellbent on murder when the devil's son just won't give up?
Susi: OMG Third Grave Dead Ahead. *fangirl squeee* I so can't wait. Will get up extra early on Tuesday to get it ASAP. The first two books were awesome. Jones' writing is hilarious and well they make me all happy happy. This will be a hilarious read- I'm sure.
Caro: Holaaaa!!!
I am SO excited about the new Darynda Jones book. Or better said the audiobook! The narrator is fantastic and the story is hilarious I cant wait for this new story!!! Most excited I am indeed!
Jackie: I totally agree with what Susi-Caro said. Darynda's book all the way!
Stella: Thread of Death by Jennifer Estep
Gin Blanco, aka the assassin the Spider, might have finally killed her nemesis, Mab Monroe, but that doesn't mean that it's smooth sailing. Gin goes to Mab's funeral to say her goodbyes and runs into some of Ashland's most notorious underworld power players, including Jonah McAllister and Phillip Kincaid. McAllister wants her dead, and Kincaid has his own murky motives when it comes to the Spider, and Gin once again finds herself fighting for her life. Only this time, she might wind up in the cemetery right next to Mab.
I'm excited about the new Jennifer Estep release. I love female assassin books (IMO there simply aren't enough *grumbles*) and I love Jennifer's Elemental Assassin series, she has created such a vivid universe! 😀
Lea: Simply Carnal by Kate Pearce
Simply one of the best authors of historical erotic romance, Kate Pearce constantly exceeds readers' and reviewers' expectations. In the latest in her House of Pleasures series, a young widow receives an education in pure carnal pleasure.

No passion is too decadent and no desire is too exotic at Madame Helene's Pleasure House—an exclusive brothel in Regency England that offers the ultimate in erotic delights…

Powerful Seduction

Christian Delornay has observed so many illicit liaisons at his mother's house of pleasure he regards sex as merely an enjoyable pastime, certainly not an act of love. So when a young widow arrives in search of work, Christian hires her as his assistant with the intention of instructing her in the ways of sensual seduction…

Passionate Surrender

Desperate to escape her past, Elizabeth "Smith" is happy to accept Christian's offer of work. She is prepared to serve his every need, yet she refuses to reveal her most intimate desires. But in the hands of a master it is impossible to deny her own wanton yearnings, and she soon succumbs to her secret longing for pure carnal pleasure…
I do like Kate Pearce's voice so I'll have to check out Simply Carnal! 🙂
Which titles are you lusting over this week my fellow Book Lovers?