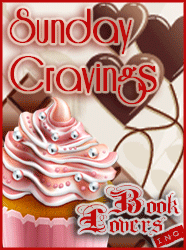 What a week this one has been! I mean I don't remember the last time I was so stressed over things and honestly I'm so, so glad that this week has finally come to an end! How were things for you? How was that super cold week for all Book Lovers in Europe?
Bookwise, the week to come is quite rich on new releases and the final week of February I think the best one to come! So, grab a cup of your favorite hot beverage (if it's really cold were you are!) and let's see what our Sunday Cravings for this week are!
Caro: A Perfect Blood by Kim Harrison
Ritually murdered corpses are appearing across Cincinnati, terrifying amalgams of human and other. Pulled in to help investigate by the FIB, former witch turned day-walking demon Rachel Morgan soon realizes a horrifying truth — a would-be creator is determined to make his (or her) own demons. But it can't be done without Rachel's blood.

As a bounty hunter, Rachel has battled vampires, witches, werewolves, demons, and more. But humanity itself might be her toughest challenge.
I cannot WAIT for A Perfect Blood! I am a Kim Harrison addict and it's been driving me crazy to wait a year for it. It's no news that I have a soft spot for Trent (<3) so I am very excited. *g* *bouncing* I might ridicule myself and squee in the street when this pretty hits my mailbox *g*
Anna and Caro: Shadows by Jennifer Armentrout
The last thing Dawson Black expected was Bethany Williams. As a Luxen, an alien life form on Earth, human girls are…well, fun. But since the Luxen have to keep their true identities a secret, falling for one would be insane. Dangerous. Tempting. Undeniable.

Bethany can't deny the immediate connection between her and Dawson. And even though boys aren't a complication she wants, she can't stay away from him. Still, whenever they lock eyes, she's drawn in. Captivated. Lured. Loved.

Dawson is keeping a secret that will change her existence…and put her life in jeopardy. But even he can't stop risking everything for one human girl. Or from a fate that is as unavoidable as love itself.
Anna: It's not a big secret I absolutely adore Jennifer Armentrout!So naturally, this Lux novella is high on my list of priorities! Love me some hot alien guy!
Caro: I am also super excited about Shadows. I am reading Obsidian and I'm already completely hooked. This prequel sounds really fun.
Alisha: Tempted by Blood by Laurie London
Deep within the forests of the Pacific Northwest, the battle for supremacy rages on between two vampire coalitions: Guardian enforcers sworn to protect humanity, and Darkbloods, rogues who kill like their ancient ancestors. Original.
By golly, I really need to get on that Sweetblood train, because there have been a lot of good things said about it.
Which are the books from next week's releases you can't possibly wait to read? Let us know in your comments 🙂