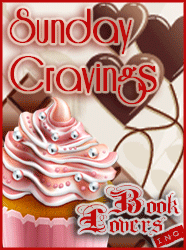 How are you my fellow Book Lovers? How was this week for all of you?We're here for another Sunday Cravings, were we highlight those releases of the upcoming week that we drool over 🙂 Let me tell you, last week was crazy with so many great titles releasing all at once and although this week is a bit "less crowded", there are a couple of titles that make us positively drool all over them! About that Night by Julie James hits the shelves as well as Jennifer Ashley's newest release The Duke's Perfect Wife! And the awesomeness doesn't stop with those titles.
So let's start with our Sunday Cravings for this week 🙂
Stella and Anna: About that Night by Julie James
HE'S PLAYING GAMES

Though Rylann Pierce tried to fight the sparks she felt for billionaire heir Kyle Rhodes the night they met, their sizzling chemistry was undeniable. But after being stood up on their first date, Rylann never expected to see him again. So when she finds herself face to face with Kyle in a courthouse nine years later, she's stunned. More troubling to the beautiful Assistant U.S. Attorney is that she's still wildly attracted to him.

BUT SHE'S MAKING THE RULES

Just released from prison, Kyle Rhodes isn't thrilled to be the star witness in a high-profile criminal case — but when Rylann comes knocking at his door, he finds she may be the one lawyer he can't say no to. Still as gorgeous and sharp-tongued as ever, she lays down the law: she doesn't mix business with pleasure. But Kyle won't give up on something he wants — and what he wants is the one woman he's never forgotten…
Stella: Yay! April 3rd is here at last and Julie James will finally tell us what really happened ABOUT THAT NIGHT! Just to gear up for the release I read last weekend Something About You the 1st book in the series and will devour Book #2 A Lot Like Love this weekend, can't wait to read About That Night! (ps. and Ladies what is with that cover?? 😉 lol
Anna: What can I say about Julie James and her books except that I absolutely adore them! I've pre-ordered my copy of About that Night and not so eagerly await for it to arrive to "dive" into it!
Caro and Alisha: The Duke's Perfect Wife by Jennifer Ashley
Lady Eleanor Ramsay is the only one who knows the truth about Hart Mackenzie. Once his fiancee, she is the sole woman to whom he could ever pour out his heart.

Hart has it all–a dukedom, wealth, power, influence, whatever he desires. Every woman wants him–his seductive skills are legendary. But Hart has sacrificed much to keep his brothers safe, first from their brutal father, and then from the world. He's also suffered loss–his wife, his infant son, and the woman he loved with all his heart though he realized it too late.

Now, Eleanor has reappeared on Hart's doorstep, with scandalous nude photographs of Hart taken long ago. Intrigued by the challenge in her blue eyes–and aroused by her charming, no-nonsense determination–Hart wonders if his young love has come to ruin him . . . or save him.
Caro: SQUEE!!!! I've been waiting for Hart's story ever since the first book came out! I cannot wait to read it. *swoon* Hart is so…SO…well he's that and so much more. I'm super-duper excited. This is the series that got me started on Historical Romances…and now I'm all addicted!
Alisha: I'm so excited about Hart's story. Ever since reading book one (The Madness of Lord Ian McKenzie), I've been intrigued by the elusive and magnetic duke. He seems to have been an important figure in each of the brothers' pasts, saving them from themselves time and again. It's about time someone saves him, since heaven knows he needs it.
Stella: Werewolf in Seattle by Vicki Lewis Thompson
The last think Colin McDowell wants is to inherit his Aunt Geraldine's mansion in the San Juan islands off the coast of Washington. AS the pack leader of the Trevelyans in Scotland, he had little time to travel halfway around the world to take care of his inheritance.
But the trip takes a pleasant turn when he meets Luna Reynaud, the young secretary his aunt hired shortly before she died. He isn't sure which surprises him more-Luna's clever plan for turning the mansion into a resort of the fact that she's drop-dead gorgeous. Both intrigue him-until he learns that Luna is only a half-breed. There's no way a pack leader can mate with a woman who's partly human…or is there?
I haven't had the chance to read this series yet, but I always liked the cutesy covers 😀
What about you my fellow Book Lovers? Which would be your Sunday Cravings choices?