We are very happy to welcome Emma Lang aka Beth Williamson here at Book Lovers Inc today. Her latest Emma Lang release, Endless Heart was released yesterday and let me tell you I gobbled this book up. It's wonderful heartfelt and soul-warming book. Makes me all warm inside just thinking about it. Today Beth will tell us a bit about emotions in books and how those actual find their way into one of her novels. Please give her a warm welcome and be sure to answer her question for you chance to win her giveaway. 
Hi, my name is Beth and I cry when I write my books. It's true, so very true, and I always have a box of tissues nearby. My hubby has looked at me and said, "Why are you crying, these people aren't real. You made them up!"
But he's wrong, they are real to me. When I sit down to write a book, I have not only a mental image of the character, but I also know their background, their history, their likes/dislikes and their problems. My characters are three-dimensional people with real issues, similar to those the rest of us face every day.
You may think, what? You write historical westerns, how are their issues like mine?
Social and personal issues haven't changed much over the course of history. People have substance abuse problems, lose their jobs and homes, are abused by someone who has power over them, have physical disabilities or bills they cannot pay.
All of these happened in the 1800s as they do in the 2000s, perhaps a different flavor, but at their core, they are the same issues. My characters fight against these types of issues and thanks to the magic of the HEA, find a way to conquer them or accept them.
I feel their pain, deep into my molecules, as I write their stories. After all, I've had problems myself, who hasn't? I've had to deal with them, and that emotional well burbles up when I write my books. It's real emotion, y'all, straight from my heart.
ENDLESS HEART is a prime example of a book with characters who have Herculean tasks to overcome. Lettie survived physical abuse, but the emotional damage lingers. She's built a shell around herself for protection, using her natural defenses to keep people at a distance.
Shane is an alcoholic, drowning his sins in whiskey until he nearly dies from a beating he received while blacked out from drinking. He sits at the bottom of a barrel, hiding his pain and huddling in the shadows from the world.
The two of them were like two stars, drawn to each other by the force of gravity. The universe aligned and bam! They were helpless to fight against the attraction and fate. Together they find a way to heal their wounds and put the past behind them.
I wept quite a bit writing ENDLESS HEART, one particularly powerful scene gets me teary-eyed just thinking about it. I took the journey with them, emotionally and as a writer, the ups and downs and everything in between.
I hope readers find the characters and stories as real as I do. I put my heart and soul into them, fighting my way through the words until I find that HEA. As a reader, if a book can make me feel – whether it's laugh, cry, squirm, or whatever – then I know the writer has felt the same while creating it.

What about y'all? What aspect of a book most appeals to you as a reader?
About the Book:
She's learning to live. He's forgotten how. Love will be their teacher.

Heart, Book 3

Lettie Brown has lived in the shadow of violence. After escaping her brutal past, she's finally at home in Forestville, Wyoming, where she would live a normal life—if she knew how. She's content working at The Blue Plate and printing the town newspaper, if not happy. Then a stranger stumbles into her world and turns everything upside down.

Shane Murphy is a shell of a man, destroyed by the aftermath of the war, his personal tragedies and a penchant for cheap whiskey. When he lands, literally, on Lettie's feet, his future takes a hard right turn.

As they fumble through a relationship that should not have been, a deep love takes root, one that cannot be denied. Together they discover a bond as unbreakable as steel and as undeniable as life itself—until the past rears its ugly head and threatens the happiness they've found in each other.

Product Warnings
Get ready for a deep, intense love story that will leave you crying, cheering, shouting, squirming and sighing. Prepare for a hero who needs to be held, a heroine who needs to be loved, and a story that needs to be told.
Goodreads | Amazon | Samhain | Barnes & Noble
About the Author:
Beth Williamson, who also writes as Emma Lang, is an award-winning, bestselling author of both historical and contemporary romances. Her books range from sensual to scorching hot. She is a Career Achievement Award Nominee in Erotic Romance by Romantic Times Magazine, in both 2009 and 2010.

Beth has always been a dreamer, never able to escape her imagination. It led her to the craft of writing romance novels. She's passionate about purple, books, and her family. She has a weakness for shoes and purses, as well as bookstores. Her path in life has taken several right turns, but she's been with the man of her dreams for more than 20 years.

Beth works full-time and writes romance novels evening, weekends, early mornings and whenever there is a break in the madness. She is compassionate, funny, a bit reserved at times, tenacious and a little quirky. Her cowboys and western romances speak of a bygone era, bringing her readers to an age where men were honest, hard and packing heat. For a change of pace, she also dives into some smokin' hot contemporaries, bringing you heat, romance and snappy dialogue.

Life might be chaotic, as life usually is, but Beth always keeps a smile on her face, a song in her heart, and a cowboy on her mind. 😉
Website | Blog | Twitter | Facebook
~~~~~~~~~~~~~~~~~~~~~~~~~~~~~~~~~~~~~~~~
~*~*Giveaway*~*~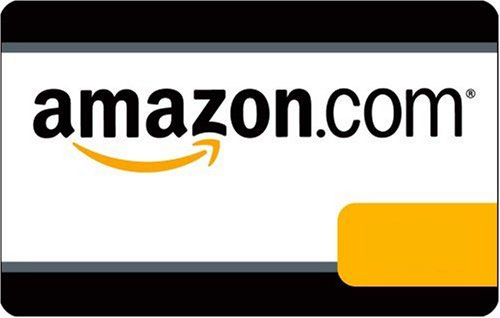 Beth has generously offered a US$15 amazon.com gift card for  one lucky commenter!
 All you have to do is  answer her question at the end of her post!
(You can read our full giveaway policy here)
Please leave us a way to contact you.
(Email in blogger profile or twitter name – no way to contact you – no entry).
This giveaway is open to all!
Giveaway ends on Saturday, June 9, 2012; and we will announce the winner on Sunday.
Good luck!