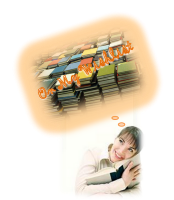 Hi Everyone!
It's been a long time since I last did a My Wishlist post as I was trying to be good and not make my pleading TBR pile explode, but you know how it is with us bookaholics, we just can't stop or say no for that matter… So take a look at all the new releases I have been coveting and yearning for, I know that my creaking TBR pile will understand and be happy to welcome these new additions, I mean who wouldn't be ecstatic to get their hands on these fantastic books?
So let me show you which books I can't wait to add to my shelves!
Shadow Bound by Rachel Vincent

Book #2 in the Unbound series

If you live in the dark long enough, you begin to forget the light…

Kori Daniels is a shadow-walker, able to travel instantly from one shadow to another. After weeks of confinement for betraying her boss, she's ready to break free of the Tower syndicate for good. But Jake Tower has one final job for Kori, one chance to secure freedom for herself and her sister, Kenley, even if that means taking it from someone else…

The job? Recruit Ian Holt—or kill him.

Ian's ability to manipulate the dark has drawn interest from every syndicate in the world, most notably an invitation from Jake Tower. Though he has no interest in organized crime, Ian accepts the invite, because he's on a mission of his own. Ian has come to kill Tower's top Binder: Kori's little sister.

Amid the tangle of lies, an unexpected thread of truth connecting Ian and Kori comes to light. But with opposing goals, they'll have to choose between love and liberty….
I LOVE Rachel Vincent's books! Seriously, she is one of those authors who enjoys such trust and faith from me that I buy all her books in a series even before I start reading the first (happened with her Shifters series and I was SO glad to have Book #2 and #3 once I was done reading the first one and that I didn't have to curb my addiction and wait weeks/months/years before reading the next one), and that's the case with her new Unbound series. I was excited last year when Book #1 Blood Bound was released and now that the release day of Shadow Bound has arrived I know which "Buy Now" button I'll be clicking 😀
The Taken by Vicki Pettersson

Book #1 in the Celestial Blues series

He's a fallen angel. She's a rockabilly reporter. Together they must solve a deadly string of murders plaguing the mortal and the immortal worlds.

Griffin Shaw used to be a PI, but that was over fifty years ago when gumshoes hoofed the streets . . . and he was still alive. Now he's a Centurion, an angel who assists other murdered souls through their journey to the afterlife. But while Shaw might be an angel … he's no saint. Haunted by the mysterious events surrounding his own death, he seizes a chance to wreak some vengeance when he witnesses a deadly attack on journalist Katherine "Kit" Craig.

Joining forces, the unlikely avengers take to the streets, hunting a killer whose trail of bodies stretches across Las Vegas and into an immortal netherworld. It is a dangerous trek that lead them into the darkest corners of Sin City and into the heart of an evil conspiracy extending beyond the lights of the Strip that could destory them both.

But destruction isn't the only threat Griffin faces. The closer he gets to Kit, the more he finds himself bewitched by her mortal charms. Can he resist falling under her spell? And does he want to?
I will blushingly admit that I haven't read any Vicki Pettersson novel yet (but I added her Signs of the Zodiac books to my TBR list I swear!). But when I saw this gorgeous cover of The Taken, the first book in her new series I knew I had to have it even if she was still a new author to me. I just love everything about this cover, if I could I would put it up as a huge poster on my wall, that's how much I love it! 😀
Nightshifted by Cassie Alexander

Book #1 in the Nightshifted series

Nursing school prepared Edie Spence for a lot of things. Burn victims? No problem. Severed limbs? Piece of cake. Vampires? No way in hell. But as the newest nurse on Y4, the secret ward hidden in the bowels of County Hospital, Edie has her hands full with every paranormal patient you can imagine—from vamps and were-things to zombies and beyond…

Edie's just trying to learn the ropes so she can get through her latest shift unscathed. But when a vampire servant turns to dust under her watch, all hell breaks loose. Now she's haunted by the man's dying words—Save Anna—and before she knows it, she's on a mission to rescue some poor girl from the undead. Which involves crashing a vampire den, falling for a zombie, and fighting for her soul. Grey's Anatomy was never like this…
Another book which got caught in my radar due to its eye-catching cover and then when I read the blurb I was hooked. I love dragons and how cool and original does Nightshifted sound? Me.Want.To.Read.It.Now!!
So tell me, which newly released or soon to be released urban fantasy, paranormal romances have caught your eye and have you counting back the days 'till you can have your hands on their shiny new covers?
Spill the beans, I want to know I'm not the only one who gave in to temptation 😉