Today we double the pleasure by welcoming another Entangled Publishing author to Book Lovers Inc, Rita Oberlies, whose latest novel Second Chances was released in their Indulgence line in May. We invited Rita to tell us about her novel Second Chances and what is her take on second chance romances, please give her a warm welcome and read on, you could even win a copy of her book!
Years ago I was on a business trip to Colorado that was slated to be a five-day visit. A large storm rolled in just as I was packing my belongings to head home. That Friday afternoon I sat in the local airport in Colorado Springs praying that the snow would stop long enough for my flight to get off the ground. It didn't happen. I was stuck for two more days at a beautiful Embassy Suites with nothing but work to keep me busy. Depressed, much? Somehow I managed to get my hands on a copy of Judith McNaught's, Paradise. That was the day my love for 'second chance' romances took root.
People make mistakes when they're in relationships. It's inevitable. Sometimes those mistakes are costly. With some couples it might be a sign the relationship wasn't meant to be and those individuals are better off starting over fresh with someone else. In some cases I think it might be that they weren't emotionally ready to be with that person yet. It's those relationships that I like to explore as a writer.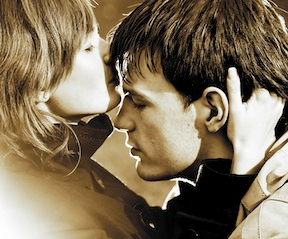 Of course when you bring a couple back together there are challenges. The stakes are higher. There has to be a very good reason why they want to try again. What did they miss about each other? What did they learn when they were apart? How are they going to resolve past conflicts and how are they better equipped to handle them in the future?
In my book, Second Chances, Brenna gives her heart to a man she thinks is incapable of hurting her. Unfortunately she holds back her trust – afraid that some secrets shouldn't be shared. That decision ends up having huge consequences. Years later Luke still hasn't erased her completely from his wish list. He knows he screwed up, but he's convinced the timing is right for them to try again. Even though they've changed and grown during their time apart, they still need to evolve together in order to make the relationship stronger. Readers have to be convinced by the end of the story that this couple has nailed their happy ever after.
Right now I'm working on my next project, The Only Exception, which also falls under the second chance theme. Since this will be the third time I've written about reunited couples I'm probably going to have to shake things up with my next book.
Second Chances by Rita Oberlies

Will the past keep them apart?

High powered attorney Luke Braden knows that perfection only comes once in a lifetime, and for him it came and went in the form of his college girlfriend, Brenna Morgan. Circumstances beyond his control separated them before, but now that she's back in Boston, Luke won't let her slip away again.

Or give them a second chance at love?

For Brenna Morgan, returning home is the very last thing she wants, especially when it means facing the man who once became her salvation—and then dumped her at the first sign of trouble. But Luke is determined to make up for his past mistakes, and Brenna finds herself weakening against him. A decade of deceit lies between them, and he'll have to fight if he wants to keep his second chance at love.
Rita Oberlies grew up in the Boston area, the youngest in a family of six children. At an early age she developed an addiction to books, baseball and the beaches of Cape Cod.

After graduating from Villanova University with a degree in English, Rita spent almost a decade pursuing a professional career in Employee Development. With the arrival of two children, Rita began writing stories during those brief periods of time when her young sons were sleeping.

Today Rita resides in Western New York with her husband, their young boys, and a pair of adopted shelter dogs. Despite her best efforts, she remains addicted to books, baseball and the beaches of Cape Cod. Her novel, Second Chances, is her third published book.
~~~~~~~~~~~~~~~~~~~~~~~~~~~~~~~~~~~~~~~~
~*~*Giveaway*~*~
Entangled Publishing has generously offered an ebook copy of Second Chances by Rita Oberlies to a lucky commenter!
All you have to do is answer Rita's question: One of my all time favorite second chance romances is Honest Illusions by Nora Roberts. What would be your top pick?
(You can read our full giveaway policy here)
Please be sure to include a valid email address in the comment form (need not be in the actual body of the comment).
This giveaway is open to all!
Giveaway ends on Saturday, June 30th, 2012; we will announce the winner on Sunday.
Good luck!