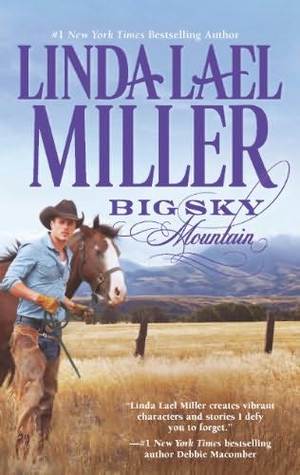 Format Read: eARC from NetGalley
Number of Pages: 384 p.
Release Date: July 31, 2012
Publisher: HQN Books
Genre: Contemporary
Series: Parable, Montana #2
Formats Available: Mass Market Paperback, ebook, audiobook
Purchasing Info: Amazon | B&N | Kobo | Book Depository US | Book Depository (UK)  | Author's Website 
Book Blurb:
With his rugged good looks, vast wealth and family name, hell-raiser Hutch Carmody is still the golden boy of Parable, Montana. But he's done some growing up-making peace with his illegitimate half brother and inheriting half of Whisper Creek Ranch, which should have been all his. These days, Hutch knows there are some things money can't buy: like the heart of loving, ladylike divorcée Kendra Shepherd.

Kendra's quiet mansion reminds her of what she wants most-a devoted husband and the pitter-patter of little feet. She can't get Hutch Carmody out of her mind. But a rough-and-tumble cowboy like Hutch, coming home for family dinner? Seems crazy! Then again, crazier dreams have become reality under the vast Montana sky.
My Thoughts: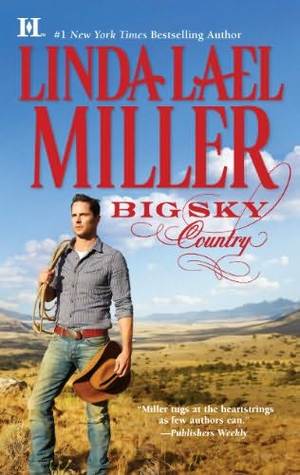 In The Needy Lover's review of the first Parable, Montana book, Big Sky Country, the review mentioned that the story lit up whenever Hutch and Kendra sashayed through the plot. And that was true for me as well.
Big Sky Mountain finally tells Hutch and Kendra's story, or at least the grown-up version of it. One of the "big teases" about Hutch and Kendra is that they have some serious history that didn't end the way everyone thought it would. Kendra's return to Parable is their second chance. But only if they can start with who they are now, and not who they used to be.
Or who they each think they are.
The problem is that Kendra thinks Hutch is the "love 'em and leave 'em" type. And he seems to be running true to form. It's all over Facebook and You Tube that he stopped his own wedding, using hand signals to keep the bride from walking up to the altar.
That's just low.
Really, really funny, but low. (It was the only way Hutch could get the girl's attention. She never listened. She REALLY never listened)
Kendra has come back to Parable to raise her adopted daughter. Which sounds simple, but it's definitely not. Something happened, and it was a very big something, back in the past. Kendra and Hutch should have married each other, way back when. Instead, someone else, a rich titled Englishman named Jeffrey Chamberlain, came to Parable on business and struck up a friendship with Kendra.
Hutch seems to have gone all caveman and started delivering ultimatums. Always a bad idea. I say "seems" because the story of what happened back then still isn't clear. (I'd love to read a prequel novella really telling that story!) But Kendra married Jeffrey while angry at Hutch, expecting a last-minute storybook rescue at the altar. It didn't happen.
Instead, the marriage failed. Jeffrey is dead. And his dying wish was that Kendra adopt and raise his daughter. His daughter, not her daughter, not their daughter. His daughter. The little girl, Madison, is four years old and an absolute sweetheart. It's not her fault that daddy was a lying, cheating jerkwad.
This story is much more about re-making your dreams in new circumstances than anything else. There is a love story, very definitely, but the real story is how Kendra and Hutch re-build the bridges they tore down. They both dreamed of a life together, once upon a time. Neither thinks they can have that dream back. Kendra is convinced she doesn't want it anymore, but she still wants Hutch.
And Hutch has never wanted anyone else.
This story is also pulled along by all of its characters. That's where the richness is. There's more of a romance than Big Sky Country, but everyone from the first book makes an appearance, and that's a good thing. The town feels like an extended family, and they are mostly folks you want to see again (there's always one bad apple).
I was glad to visit Parable again, and I'm looking forward to my return visit for the third book in the trilogy.

I give Big Sky Mountain 4 stars to shine in its wide Montana sky.
*If you want to win some cowboy swag, there's a Big Sky Mountain giveaway at BookRiot. Check it out!*
***FTC Disclaimer: Most books reviewed on this site have been provided free of charge by the publisher, author or publicist. Some books we have purchased with our own money and will be noted as such. Any links to places to purchase books are provided as a convenience, and do not serve as an endorsement by this blog. All reviews are the true and honest opinion of the blogger reviewing the book. The method of acquiring the book does not have a bearing on the content of the review.