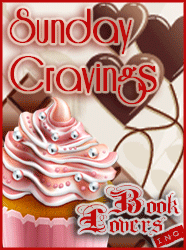 Hello Book Lovers all around the world! How are you my friends? Ready for a brand new week?
This week not many books are scheduled for release, but still, I'm beyond excited, just for the release of one. Do you want to guess which one? It's not that hard 😛
Let's start with this week's Sunday Cravings!
Stella and Jackie: The Kingmaker's Daughter by Philippa Gregory
Spies, poison, and curses surround her…. Is there anyone she can trust? In The Kingmaker's Daughter, #1 New York Times bestselling author Philippa Gregory presents a novel of conspiracy and a fight to the death for love and power at the court of Edward IV of England.

The Kingmaker's Daughter is the gripping story of the daughters of the man known as the "Kingmaker," Richard Neville, Earl of Warwick: the most powerful magnate in fifteenth-century England. Without a son and heir, he uses his daughters Anne and Isabel as pawns in his political games, and they grow up to be influential players in their own right. In this novel, her first sister story since The Other Boleyn Girl, Philippa Gregory explores the lives of two fascinating young women.

At the court of Edward IV and his beautiful queen, Elizabeth Woodville, Anne grows from a delightful child to become ever more fearful and desperate when her father makes war on his former friends. Married at age fourteen, she is soon left widowed and fatherless, her mother in sanctuary and her sister married to the enemy. Anne manages her own escape by marrying Richard, Duke of Gloucester, but her choice will set her on a collision course with the overwhelming power of the royal family and will cost the lives of those she loves most in the world, including her precious only son, Prince Edward. Ultimately, the kingmaker's daughter will achieve her father's greatest ambition.
Stella: I have read the first 2 books in the series which I liked, and this one sounds interesting as well. I just love how Philippa Gregory transports the reader back in time to make us experience the customs and life back then.
Jackie: I'll second the love for Philippa Gregory! I've read books 2 and 3 in the series and always love the way Gregory presents history to us through the eyes of these great females that may not necessarily be household names, but have unique stories in their own right. It's next on my list 🙂
Stella: Misplaced Cowboy by Lexxie Couper, Mari Carr
Flying halfway 'round the world to meet his potential soul mate sounds like a fine idea to Dylan Sullivan—until he discovers said soul mate, Annie, has gone looking for him. In Australia. Now Dylan's adrift, a bloke from the Outback alone in the bloody big city. Until he's rescued by Monet, a gorgeous local artist…and Annie's best friend.

A dyed-in-the-wool New Yorker, Monet has never met anyone like Dylan. Taking temporary care of the sizzling-hot cowboy is easy; he's friendly, funny and interesting. Keeping her hands off him is decidedly not easy. That horny accent, that killer grin…and as a successful artist, Monet is very much a hands-on sort of girl.

Dylan and Monet hold back until they learn Annie is engaged in her own foreign affair in Oz. Then all bets—and clothes—are off. But it can only be a fling. An Aussie cowboy doesn't belong in New York any more than a city girl belongs in the Outback.

Now if only their hearts would listen.
I have this novel on my TBR pile, though I had no idea this was the 2nd book in a series, I'm looking forward to reading it.
Anna: Onyx by Jennifer L. Armentrout
Being connected to Daemon Black sucks…

Thanks to his alien mojo, Daemon's determined to prove what he feels for me is more than a product of our bizarro connection. So I've sworn him off, even though he's running more hot than cold these days. But we've got bigger problems.

Something worse than the Arum has come to town…

The Department of Defense are here. If they ever find out what Daemon can do and that we're linked, I'm a goner. So is he. And there's this new boy in school who's got a secret of his own. He knows what's happened to me and he can help, but to do so, I have to lie to Daemon and stay away from him. Like that's possible. Against all common sense, I'm falling for Daemon. Hard.

But then everything changes…

I've seen someone who shouldn't be alive. And I have to tell Daemon, even though I know he's never going to stop searching until he gets the truth. What happened to his brother? Who betrayed him? And what does the DOD want from them—from me?

No one is who they seem. And not everyone will survive the lies…
It's no big secret I absolutely love Jennifer Armentrout's work, whether it's adult or YA. Whatever she writes, I'm just dying to read it. And the sequel to Obsidian is on my to die for list 🙂
What about your Sunday Cravings?