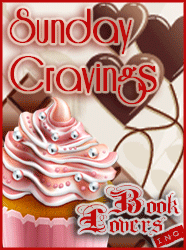 How are you Book Lovers? Enjoying your weekend? We are here for yet another Sunday to highlight all those titles that hit the shelves the week to come and we simply can't wait to get our hands on.
Next week isn't so heavy, but there are some titles to watch out for.
So, let's start!
Stella: Widow's Web by Jennifer Estep
I used to murder people for money, but lately it's become more of a survival technique. Once an assassin, always an assassin. So much for being plain old Gin Blanco. With every lowlife in Ashland gunning for me, I don't need another problem, but a new one has come to town anyway. Salina might seem like a sweet Southern belle, but she's really a dangerous enemy whose water elemental magic can go head-to-head with my own Ice and Stone power. Salina also has an intimate history with my lover, Owen Grayson, and now that she's back, she thinks he's hers for the taking. Salina's playing a mysterious game that involves a shady local casino owner with a surprising connection to Owen. But they call me the Spider for a reason. I'm going to untangle her deadly scheme, even if it leaves my love affair hanging by a thread.
I love Jennifer Estep's Elemental Assassin series and though I'm only at book#3 I'm happy to see the series is continuing and I'm stacking up the novels on my shelf 😀
Lea: Because You Must Learn by Beth Kery
National bestselling author Beth Kery reveals a lover's secrets—and more—as Because You Are Mine continues…

From a luxury private jet to a daring tryst in a public museum to the intimacy of a luxury hotel, Ian and Francesca come together wherever the spark is ignited. But when Francesca disappears for a morning alone, she discovers an unexpected new shade to Ian's character. Is it anger, jealousy, or something else entirely?

Stunned by the degree of Ian's reaction, Francesca wonders why his whole life is ruled by discipline, order, and restraint. Only during passion does he show her the captivating depths of his soul. She's willing to submit to desire, but having every move controlled is something she can never accept. Then Francesca begins to discover what it is that makes a man like Ian do the things he does…
I'm reading and reviewing Because You Are Mine for the HEA blog and loving it. I'm really looking forward to part IV – things are heating to a boil between the protagonists. And they have traveled to Paris. It's very romantic.
Stella: Forbidden by Nicola Cornick
As maid to some of the most wanton ladies of the ton, Margery Mallon lives within the boundaries of any sensible servant. Entanglements with gentlemen are taboo. Wild adventures are for the Gothic novels she secretly reads. Then an intriguing stranger named Mr. Ward offers her a taste of passion, and suddenly the wicked possibilities are too tempting to resist….Henry Atticus Richard Ward is no ordinary gentleman. He's Lord Wardeaux and he is determined to unite Margery with her newfound inheritance by any means—including seduction and deception. But when the ton condemns the scandalous servant-turned-countess and an unknown danger prepares to strike, will Margery accept Henry's protection in exchange for her trust?
You'll laugh but I'm excited about this book even though I haven't read anything by Nicola Cornick yet lol 😀 But I'll definitely catch up with this series too, I already have the first 3 books on my shelf (yep, if my shelves crumble one of these days under the huge piles of books you'll hear/feel the earthquake)
What are your Sunday Cravings? Any great books you read recently?