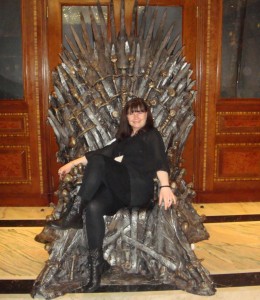 Today I am thrilled to introduce one of my favorite authors, Suzanne McLeod on Book Lovers Inc! Suzanne is here with us today to celebrate the upcoming release of her new novel, The Shifting Price of Prey (I love saying it aloud 5 times in a row *wink*). It's the 4th book in her fantastic Spellcrackers.com series and if you haven't tried it yet, I can't recommend it enough. Let's give a warm welcome to Suzanne who will be talking about how she named her characters. And don't forget you can win one of her book!
'What's in a name? that which we call a rose
By any other name would smell as sweet'
Romeo and Juliet – William Shakespeare.
Hello and thanks to the Book Lovers for having me here again!
A rose probably would smell as sweet but once something is named it's difficult to separate it from its meaning. Somehow saying 'The bed was covered in skunk petals' doesn't have the same romantic ring as 'The bed was covered in rose petals'. *g*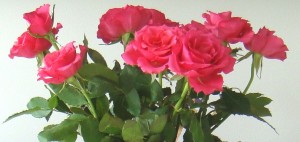 Names are funny things and as a teenager I always thought it would be cool to have a name that I could shorten so my gender was ambiguous – like Samantha to Sam (have no idea what that says about me . . . :-D). Now as an author I get to choose names for all my characters, and since I like to have a bit of fun with my writing, I like my characters' names to have some sort of relevance to the story, even if no one else knows that. 🙂
Of course, the other reasons I like my characters' names to have some relevance is that it makes them easier to pick, and it means I don't end up with three 'Peters' as I did originally in The Sweet Scent of Blood (Spellcrackers #1). 😀 I re-named two of them (the third who kept the name unfortunately got the editorial chop!) but in my head they stayed Peters for quite some time and hence the skunk analogy. 🙂
(Now, being an older and possibly wiser author, when new characters appear, if I haven't already named them at the plotting stage, they start out as XXX. Researching names, like anything else, is fun but it's a.k.a. procrastination if you do it when you're supposed to be writing . . . *looks shifty*)
So, to get back to characters' names having relevance, all the mountain trolls' names have something to do with stone or mountains. 🙂 Hugh Munro, who is Genny's friend, and a police officer for London's Metropolitan Magic and Murder Squad, comes from the Cairngorms (a range of mountains) in Scotland. He is named for Sir Hugh Munro, 4th Baronet of Lindertis, who was an enthusiastic mountaineer who listed all the mountains in Scotland over 3,000 feet (why they're called Munros). Two other troll characters are police constables Taegrin and Lamber. Have some fun working out where their names come from.* 😀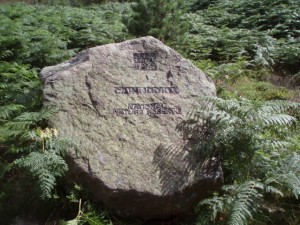 All the goblins have names with biblical connections like Jeremiah, Thaddeus, and Obadiah, partly as their own names are impossible for humans to pronounce (the goblin language sounds like high-pitched chittering), and partly because it was the Soulers (the Protectors of the Soul religious order) who first 'brought goblins out of the darkness' and put them to work. (A goblin's natural environment is underground which is why they can't see too well and their eyes are sensitive to bright lights.)
Now I bet you want to know where Genny, Malik, Finn and Tavish got their names from, don't you? 😀
Tavish was easy. Even though he doesn't appear until book 2, Tavish was the first character to hit the page after Genny, and his name came with him. 'Tavish' is of Scots/Gaelic origin and is thought to be a variant of Thomas, or it could mean (but doesn't necessarily) that Tavish is a twin . . . *looks innocent*
Finn hit the page with his name already in place too. While his surname is Panos (a Greek name that seemed particularly apt for a descendant of Pan *g*), Finn's mother was Irish and she was the one who called him Finn. 🙂
Malik was the hardest to name. (Typical of him, he's always causing me problems. :-D) I knew his background almost immediately he hit the page but it took a lot of pondering to finally settle on Malik al-Khan. I chose it for two reasons: one, I've always had a crush on the actor, Art Malik from when I first saw him as Hari Kumar in The Jewel in the Crown  so I liked the name. And two, Malik means king in Arabic and Khan originates from Genghis Khan (which was a title – supreme ruler/ruler of all – not the guy's actual name :-)) which all tied in with Malik's backstory. Not that I'm going to tell you how here! *teases* Oh, and Malik al-Khan isn't Malik's actual birth name either. *g*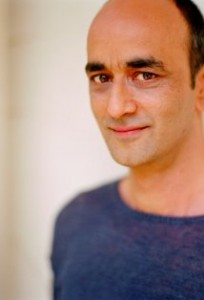 And then there's Genny herself. Deciding on her name was nearly as hard as finding Malik's. Genny actually started out being called Rachel Morgan*— until Kim Harrison's Dead Witch Walking came out. O_O
But after that little authorial setback I realised that Genny's father would never have called her Rachel, instead he (along with Genny's stepmother, Matilde) named her Genevieve, both for its French connections (Matilde's mother was French) and for its association with the Celtic name Genovefa, which means 'woman of the people'. Appropriate as Genny's a bean sidhe which in Gaelic is woman of the sidhe. 😀
I hope you've enjoyed this peek beneath the surface at the warped and twisted iceberg of how my characters end up with the names they do! Thanks again to the Book Lovers, and thanks to all of you for reading. 🙂
Author note: this post includes random 'teasers' for The Shifting Price of Prey a.k.a. readers should keep an eye out for skunks! *evil author cackle*
*Hint: anagrams
*A combination of Rachel from Friends and Morgan le Fey – I've always wondered if that's where Kim Harrison got the name from too. *g*
~~~~~~~~~~~~~~~~~~~~~~~~~~~~~~~~~~~~~~~~~~~~
Giveaway
Suzanne is offering a copy of any book in the Spellcrackers.com series to 1 lucky commenter (winner's choice)
All you have to do is come up with a name for a Troll or leave a comment or question for Suzanne.
(You can read our full giveaway policy here)
Please be sure to include a valid email address in the comment form (need not be in the actual body of the comment).
This giveaway is open to anywhere the Book Depository delivers!
Giveaway ends on September 1st 2012 and we will announce the winner on Sunday.
Good luck everyone
Photo of roses © Suzanne McLeod (note to self: take some pictures of red rose petals scattered on a bed . . . *teases* )
Photo of Art Malik from IMDb with thanks
Photo of entrance stone to Cairngorm National Park from Wikimedia with thanks