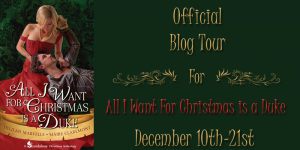 Welcome everyone to our special stop on the Blog Tour for  All I Want For Christmas is a Duke ! Today we welcome author Delilah Marvelle, one of the 2 authors on this Holiday anthology.  She will tell us the Story behind the Story 😉 Stay tuned and you can win an Amazon Gift Card. Let's give a warm welcome to Delilah!
I've always wanted to write a Christmas themed historical romance. Always. I just didn't have the right story to go with it. I waited and I waited for something special to inspire me and oddly, that inspiration came when I least expected it.
I was re-watching 'The Graduate' with my husband when my characters both whizzed into focus. I simply *had* to a write a story about an older woman and a younger man set in Dickens's era during Christmas. Don't ask me how I made the connection between Christmas and the Graduate, but I did (I always make freaky connections like that, lol). The themes from Mrs. Robinson, however, is what I was honing in on. The deception, the age difference and what defines love. And this started me on the path of creating Merry Christmas, Mrs. Robinson for the Christmas anthology, All I Want For Christmas is a Duke. I wanted the hero to be the ultimate gentleman. To the point of being painfully shy. As for the heroine? I wanted her to be everything the hero wasn't, meaning confident and to the point. In honor of her being the older woman (and the fact that the idea came to me as I watching 'The Graduate') I was totally going to call her Mrs. Robinson even if I had to marry her off to someone other than the hero (which I did). The similarities between 'The Graduate' and my story, however, end there. Because I'm all about delivering a twist and because the real story is about a very special re-union between two souls who weren't ready to love when they first met, but are more than ready for it now.
About the book:
Two SCANDALOUS reads, one low price! Only $.99!
Two ladies. Two dukes. One Christmas. And scandal galore.

A Christmas anthology by two hot names in historical romance fiction…

Merry Christmas, Mrs. Robinson by Delilah Marvelle

Lady Jane left her father, the Earl of Chadwick, and the ton behind to experience life on the stage. After a disastrous marriage, the widow is living on the edge of poverty, determined to guard her heart, when a secret admirer from her past demands a second chance.

Shy and retiring Martin Nicholas Pierce, the Sixth Duke of Somerset, has carried a torch for Lady Jane since her youth, but he is five years her junior. When she married another man, he left for Europe, determined to put her out of his mind. After returning to find Lady Jane free, he vows to replace the memories of her cursed Twelfth Night with a new beginning.

The Twelve Days of Seduction by Màire Claremont

Alexander Hunt, Eighth Duke of Berresford, is aware his ward's governess isn't quite what she seems. Although Miss Flint is beautiful and intelligent, she misrepresented herself to gain employment, and he threatens to give her the sack mere days before Christmas.

Desperate to convince the sexy duke not to tear her from the little girl she's grown to adore, Adriana challenges him to seduce her before the Twelve Days of Christmas have come to an end, although she fears it may cost her heart. Alexander accepts the challenge, unconcerned that he has as much to lose, if not more, than the delectable Miss Flint.

For only $0.99 Buy at Amazon – B&N – Kobo
About the author:
Delilah Marvelle spent her youth studying various languages, reading voraciously and playing the pianoforte. She confesses that here ends the extent of her gentle breeding. She was a naughty child who was forever torturing her parents with countless adventures that they did not deem respectable. Confined to her room on many occasions due to these misadventures, she discovered the quill and its amazing power. Soon, to the dismay of her parents, she rather enjoyed being confined to her room and finished writing her first historical romance (which was a heart-stopping 800 pages long…) at the age of fourteen. She is a two time Golden Heart finalist, a Reviewer's Best First Historical Romance nominee, and a double Bookseller's Best Award finalist. You can visit her at her website at www.DelilahMarvelle.com or her blog, which explores the naughtier side of history, at www.DelilahMarvelle.blogspot.com.
~~~~~~~~~~~~~~~~~~~~
Giveaway
Entangled Publishing has generously offered a $10 Amazon gift card to one lucky commenter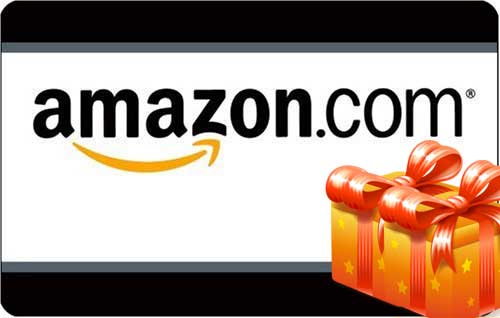 This giveaway is open to all!
All you have to do is ask Delilah a question or answer this question to be entered: What do you think of age difference in your romances? What about older women seducing younger heroes? 
(You can read our full giveaway policy here)
Please be sure to include a valid email address in the comment form (need not be in the actual body of the comment).
Giveaway ends on  December 24th, 2012 at midnight !
Good luck!