Welcome back to our new edition of The Good, the Bad and the Are-You-Kidding-Me? This week we decided to talk about look-alike covers. We've all at some point stumbled upon a cover that looks very very similar to another one. Sometimes it's only 2 covers using the same Stock photo but doing 2 different thing with it…but sometimes it's exactly the same cover. We've dig up a few example (mostly Historical romances because these are the ones I remembered the most) to show our point. It seems to happen a LOT with foreign (or UK) editions. It's also often the case with YA covers but we didn't go there today (it's just too vast a field). So take a look and tell us what you think…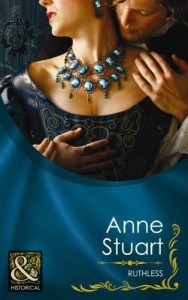 Libertine's Kiss by Judith James Vs Ruthless by Anne Stuart (UK/Mills and Boon)
Susi: I like the Judith James version more. The whole setting looks neater and well I'm not a huge fan of the Mills & Boon thing with the border at the bottom. If you make a pretty cover I would like to see it instead of the stupid blue boxy thing.
Caro: Well every time I see the UK cover of Ruthless I think of Libertine's Kiss. Honestly first time I saw it on Amazon UK I thought they made a mistake lol. Libertine's Kiss is soooo pretty. Ruthless is a pale copy. And just like Susi said the blue thingy ruins it. Blergh!
The Master and the Muses by Amanda McIntyre Vs Scandalous Regency Nights by various authors
Susi: I actually like both here. I like that we see the brushes on the McIntry one and well his eyes are great on the second. I don't like the title font on the McIntry one though.
Caro: I do like both too. But the anthology really looks like a movie poster and not a book cover. The Master and the Muses cover really fit the book. I like it, it's super pretty.
Once Upon a Scandal by Delilah Marvelle Vs Proof by Seduction (UK cover) by Courtney Milan
Caro: I adore the Marvelle cover. It's so gorgeous and sensual. Love it to pieces. I also like the UK Milan cover it's just as pretty in my opinion. I even like that it's more colorful. Of course for me this image will always make me think of the Marvelle book.  😉
Susi: Her dress is so much prettier in beige than in violet. I like that it's all so tone in tone. If I had to choose I would vote for the Marvelle. The fonts are better matched and it looks more professional. I really don't like that color for the Milan dress. LOL
Sweet as Sin by Inez Kelley Vs A Night of Living Dangerously by Jennie Lucas
Susi: Sweet as Sin is my winner here. The font and colors match the scene way better than the blue box (why are blue boxes so popular?). I like the classiness of Inez' cover. The pink and blue are too much for me.
Caro: Same for me. Sweet as Sin wins. It's more sensual and the font fits better. The Jennie Lucas cover isn't bad either but it doesn't give us the same feel. When I see it I think vacations on a tropical island or something.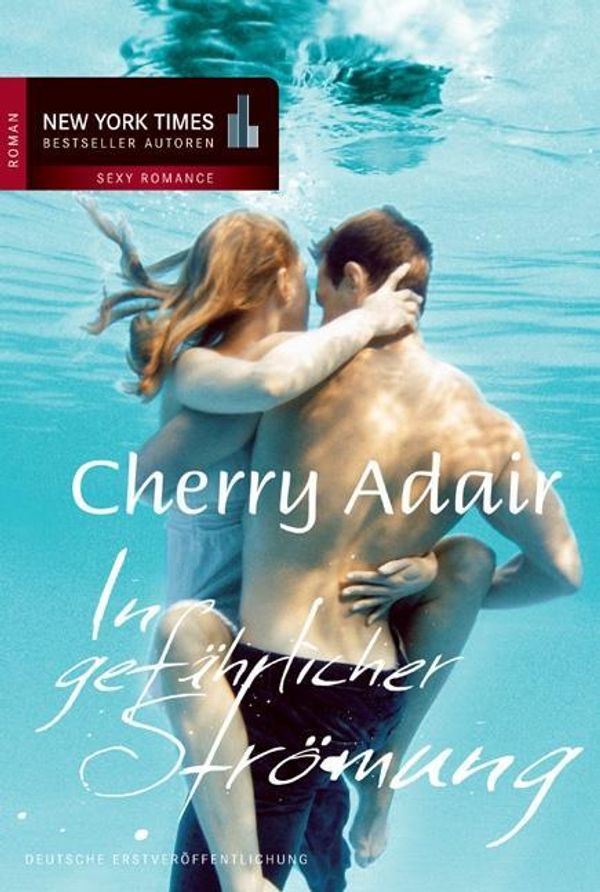 Deeper by Megan Hart Vs. Undertow by Cherry Adair (German edition)
Susi: Megan Hart wins- always. LOL Well joking aside I do prefer her version- the font is prettier and it's again more rounded and well professional. I don't like the Cherry Adair font and well I hate that they always put that stupid NYT bestselling author badge on the covers. It feels more taky than just writing it. Like, hey you can see from three rows down that this book is awesome. Don't mind looking at anything else- you need to buy this. Pah, I won't ← my rebellious side
Caro: I do like the Hart better. Mostly because I hate the font on the Cherry Adair cover and yes the little stamp at the top is disruptive. Also the colors look better on the Hart cover. Maybe it's better in real (I hope we'll get to see Cherry's cover in real at the LLC2013)
Ruthless, Reckless ,Breathless by Anne Stuart Vs My Surrender, My Seduction, My Pleasure   by Connie Brockway (German version)
Caro: *sob* It irks me to no end to see the 3 beautiful Anne Stuart covers used for 3 other books by the same author. I mean…1 cover …pass. 2? that's pushing it…3? *grumbles*. I can't be objective with these covers. i loved this series so much I can't look past my annoyance at them being copied. Blerghhhh
Susi: Hmmm, Okay for the first 2 I prefer the Stuart versions. They do again look more professional and I like the recognition factor you get from the author and title font. I also do like the third Anne Stuart BUT the light is better in the Brockway for that one. And well the Brockway again have the stupid I'm a great book badge.
Do you have other examples of covers/stock photos being used for different books?
What do you think about that? Do you mind?
Can you deal with 2 similar covers or will your brain always think 'This is the cover of  *insert books name* every time you see the 'other one'? (which is my case!)