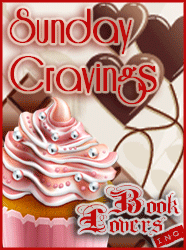 Happy Sunday my beloved Book Lovers all around the world! How wonderful was your weekend this time?
It's Sunday, so you all know what that means: time for some serious lusting after certain releases! Let's start 🙂
Lea: Because I Am Yours by Beth Kery
Secrets are exposed, love is challenged, and the future is compromised, when Francesca and Ian face an inevitable decision that will change their lives forever as national bestselling author Beth Kery's Because You Are Mine comes to a spellbinding conclusion…

From the moment Ian and Francesca first met, the attraction was mutual—a purely, exquisitely physical charge that ignited between them. It couldn't be ignored—only indulged, evolving into a bond of pleasurable subjugation. But Francesca's open sensuality left her wanting more. Getting it from a man as mysterious and resolute as Ian was a challenge she never anticipated.

Francesca knows there's only one way for them to move forward–to follow Ian to London and show him that she doesn't want him to suffer alone. But when Ian's past and inner torment is revealed, he experiences a nearly unbearable volcanic mix of emotions for the woman who has dared to love him, despite his inner demons. After exposing Francesca to the limits of his anguish, he wonders if he's lost her forever. Can he bend enough to compromise to true intimacy…and something called love?
Looking forward to Part VIII of Because You Are Mine by Beth Kery, its the conclusion and it's promising to be intense and emotional.
Anna: Cursed by Jennifer L. Armentrout
Dying sucks– and high school senior Ember McWilliams knows firsthand. After a fatal car accident, her gifted little sister brought her back. Now anything Ember touches dies. And that, well, really blows.

Ember operates on a no-touch policy with all living things–including boys. When Hayden Cromwell shows up, quoting Oscar Wilde and claiming her curse is a gift, she thinks he's a crazed cutie. But when he tells her he can help control it, she's more than interested. There's just one catch: Ember has to trust Hayden's adopted father, a man she's sure has sinister reasons for collecting children whose abilities even weird her out.

However, she's willing to do anything to hold her sister's hand again. And hell, she'd also like to be able to kiss Hayden. Who wouldn't? But when Ember learns the accident that turned her into a freak may not have been an accident at all, she's not sure who to trust. Someone wanted her dead, and the closer she gets to the truth, the closer she is to losing not only her heart, but her life. For real this time.
Oh, well, I feel like I'm repeating myself, but I can't help it! I just love Jennifer Armentrout's work whether it is YA or adult. I'm lusting after this book since I first heard of it 🙂
What about your Sunday Cravings?