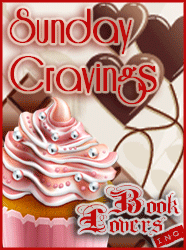 Hello Book Lovers everywhere around the world! How are you? It's Sunday and time to gather and discuss all the upcoming releases of the week to come that we share some bookish love! November is a pretty busy month in publications, so for yet another week there's a variety of titles scheduled to hit the shelves from many different genres.
So, let's see which titles caught our attention this week!
Marlene: The Buzzard Table by Margaret Maron
Judge Deborah Knott and Sheriff's Deputy Dwight Bryant are back home in Colleton County with all their family and courthouse regulars. But there are a few new faces as well. Lt. Sigrid Herald and her mother, Anne, a well-known photographer, are down from New York to visit Anne's ailing mother, Mrs. Lattimore. When the group gathers for dinner at Mrs. Lattimore's Victorian home, they meet the enigmatic Martin Crawford, an ornithologist who claims to be researching a new book on Southern vultures. More importantly, he's Mrs. Lattimore's long-lost nephew, and Sigrid and Anne's English cousin. With her health in decline, Mrs. Lattimore wants to make amends with her family–something Deborah can understand as she too is working to strengthen her relationship with her stepson, Cal. But for all his mysterious charm, Anne can't shake the feeling that there is something familiar about Martin…something he doesn't want Anne or anyone else to discover. When a murderer strikes, Deborah, Dwight, and Sigrid will once again work together to solve the crime and uncover long-buried Lattimore family secrets.
The Buzzard Table combines Maron's two longstanding mystery series, her Deborah Knott series and her Sigrid Harald series, and is a followup to last year's excellent Three-Day Town. Last time out, Deborah and her husband visited Lt. Harald in New York for a delayed honeymoon, and found a dead body. This time Sigrid is visiting Colleton County for a visit, and I expect more murders to be solved, as well as more family issues to be resolved. First-rate mystery series, both of them.
Stella and Anna: How Beauty Met the Beast by Jax Garren
The Beast

Scarred. Damaged. Living with a terrible secret. Agent of the Underlight Wesley "Hauk" Haukon has nothing left but the fight for liberty against the oppressive Order of Ananke. He's starting to lose hope…and then he sees her.

The Beauty

Despite her night job as a burlesque dancer, grad student Jolie Benoit has always played the mostly good girl. That all changes following a scorching sexual encounter with a stranger whose face she doesn't see. After she's kidnapped by thugs and rescued by a man with a very familiar voice, Jolie becomes a pawn in a struggle she never knew existed.

Hauk knows he cannot have her, and resolves to protect his heart and his secrets. But as they work together and grow closer, he finds new reason to keep fighting. Dare he risk hope in a new life, one where Jolie can see past his ravaged face and where their friendship can grow into something more?
Stella: Ever since I glimpsed this book I've been on pins and needles, impatient to finally read it. It Looks and sounds so good, can't wait!! 😀
Anna: I was lucky enough to read this title a couple of weeks ago and let me tell you it's simply amazing! Definitely a new title worth to watch out for!
What about your Sunday Cravings? And which book are you currently reading?