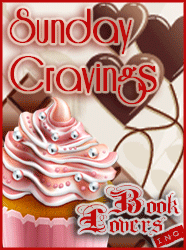 Hello my fellow Book Lovers! How are you? Are you having an interesting weekend? We're here for another weekend to highlight the upcoming releases for the next week that we can't wait for. And I don't know how we manage it, but we always seem to have something we are craving for 😛 No matter how slow a week, as far as book releases are concerned, we keep finding new books to share with you 🙂 And this week, is quite slow. Not many books are scheduled for release, but among them there are a couple I just can't wait to get my hands on! So, let's start!
Stella: A Cast of Shadows by Hailey Edwards
"The strongest net is no match for destiny. "
An "Araneae Nation" Story
Daraja has grown up watching her brothers journey down the river on the traditional Deinopidae rite of passage. Each returned with riches from their travels, and lovers with whom to share their lives.
Now she has reached the age where she would strike out on her own to seek her fortune-if she were male. Instead, she is expected to sit patiently, weave her nets and wait for the river to bring a husband to her.
Patience, however, has never been her strong suit.
Brynmor haunts the forest surrounding the city of Cathis, his disembodied spirit inextricably bound to the wild canis roaming his lands. Until the day he stumbles across a brazen trespasser in his woods.
Compelled to step in when the canis suspect her of poaching one of their own, Brynmor fears he has lost a piece of his ragged soul to the feisty, adventure-seeking female. And when the canis confront the real poachers, he is forced to choose which life to sacrifice. Hers…or his own.
Warning: This book contains one heroine with a knack for weaving nets and one hero who relishes getting caught. Expect singing, some howling, ghostly shenanigans, and the start of a love that transcends death.
We had a blast discussing A Hint of Frost, the first book in the series with Alisha and I am very excited to read on and see what happened with the characters. A Hint of Frost was my introduction to the fantasy genre and enjoyed it a lot, so this series holds a special place in my heart 😉
Anna: How Beauty Saved the Beast by Jax Garren
Jolie Benoit left her old life behind to become an agent of the Underlight. Training under Sergeant Wesley Haukon, she's honing her combat skills, all the while coping with the intense sexual attraction she feels for Hauk. She keeps their friendship casual, but when his high school sweetheart transfers into their division, Jolie finds herself grappling with jealousy.
The Underlight gave Hauk a purpose, but he can't escape his past completely. The physical and emotional scars from the fire that killed seven fellow Army Rangers will mark him forever. Jolie sends his protective instincts into overdrive, but he's convinced he'll never be worthy of her love.
Hauk is determined to keep Jolie from harm. But when the Order of Ananke ambushes them with a new weapon that neutralizes Hauk, making him vulnerable, it's Jolie who must tap into her hidden strengths to rescue him—or risk losing him forever…
Ever Since I read the first book in this series, all I want to do it read the next one! I just loved the dark and rebellious world Jax Garren created and her character driven story!
Stella: Confidence Tricks by Tamara Morgan
Asprey Charles has always assumed he would one day take his place in the family art appraisal and insurance firm. "His place" meaning he plans to continue to enjoy his playboy lifestyle, lavish money on his Cessna, and shirk every responsibility that dares come his way.
But when a life of crime is thrust upon him, he is just as happy to slip on a mask and cape and play a highwayman rogue. After all, life is one big game—and he excels at playing.
Poppy Donovan vows that her recent release from jail will be her last—no more crime, no more cons. But when she learns that her grandmother lost her savings to a low-life financial advisor, she's forced to do just one more job.
It's all going smoothly until the necklace she intends to pawn to fund her con is stolen by a handsome, mocking, white-collar thief. A thief who, it turns out, could take a whole lot more than money. If she's not careful, this blue blood with no business on her side of the tracks could run off with the last thing she can afford to lose. Her heart.
Warning: This book contains masked crusaders, a remorseless con woman, and plans to boost a ten-million-dollar painting. Expect high speeds and fast hands.
I LOVE heist movies, there is something exciting and funny about them, so when I heard Tamara Morgan's new release would be a heist romance I was more than excited and impatient to read it! 😀 So stop by tomorrow to learn more about how the story came to be and how Tamara pictures the characters in the interview I conducted with Tamara Morgan.
Anna: The Indigo Spell by Richelle Mead
In the aftermath of a forbidden moment that rocked Sydney to her core, she finds herself struggling to draw the line between her Alchemist teachings and what her heart is urging her to do. Then she meets alluring, rebellious Marcus Finch–a former Alchemist who escaped against all odds, and is now on the run. Marcus wants to teach Sydney the secrets he claims the Alchemists are hiding from her. But as he pushes her to rebel against the people who raised her, Sydney finds that breaking free is harder than she thought. There is an old and mysterious magic rooted deeply within her. And as she searches for an evil magic user targeting powerful young witches, she realizes that her only hope is to embrace her magical blood–or else she might be next.
Populated with new faces as well as familiar ones, the Bloodlines series explores all the friendship, romance, battles, and betrayals that made the #1 New York Times bestselling Vampire Academy series so addictive—this time in a part-vampire, part-human setting where the stakes are even higher and everyone's out for blood.
I just love anything Richelle Mead writes and m a huge fan of her Vampire Academy series! So even though up to now, her newest spin off isn't nearly as good as VA was, I still find myself dying to read the next book. Much like a junkie, I'm afraid…
So, what about your Sunday Cravings? And a totally irrelevant question, since I seemed to be facing the same problems with erotica titles lately… When reading an erotica title, apart from hot sex, what other elements are you searching for to make you love a story? Because all the titles within the genre I read lately, seem to focus only on the hotness level 🙂