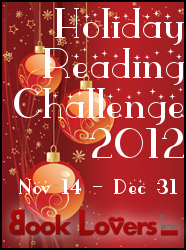 Now that you have signed up for the Holiday Reading Challenge and started (or will soon start) reading holiday themed books, this is where you can post links to your reviews of said books.
Winners will be selected from all submitted reviews, so the more you read and review, the better chance you will have at winning 😉
Please in the "Name" section of the linky leave the title and author of the book.
Example:
Name: All I Want For Christmas by Santa Claus
Thank you!
You can find some holiday read recommendations HERE and HERE.