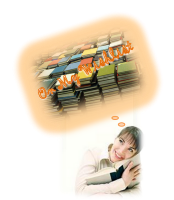 Hey Everyone!
Sure, you might find that it is still a bit early to think about Christmas and the holidays (though some of my fellow Book Lovers myself included don't think such a thing is possible. Seriously, I count back the days 'till Christmas as soon as January rolls around 😉 ), but since there are so many of us we have to start early for everyone to get a chance to show their holiday wishlists. And who knows maybe you'll get inspired for some gift ideas, either for yourself or your loved ones. 😉
So here are some holiday themed stories that caught my eye recently and that I can't wait to get my hands on:
No Mistletoe Required by Jeanette Murray

Dan Beckins isn't sure how he let his best friend con him into volunteering to build Santa's Winter Wonderland at the local hospital. He's got no problems with charity work, but anything Christmas-related is off-limits ever since he lost his parents on Christmas Day years ago. The only bright spot is working with smoking-hot Anna Smith.

Anna Smith loves Christmas and volunteering at the hospital is one of her yearly highlights. She had leukemia as a teen and then a breast cancer scare in her mid-twenties, and is now operating under a self-imposed rule that she can't have a relationship until the doctors give her a clean bill of health.

A little fling might be permissible, though, and sexy lawyer-turned-carpenter Dan seems like the perfect candidate. But when chemistry flares and the two start forming a real connection, will Anna run away before like turns to love?
You might remember how much I LOVED The Officer Says "I Do" by Jeanette Murray and I'm so glad I won't have to wait until the 2nd book in her Semper Fi series releases to read a story from her and I couldn't be happier that it is a holiday story, yay!! 😀
Romancing the Holiday – anthology

We wish you a merry Christmas…and a happily ever after!

A memorable three-night stand gets rekindled in a cabin in West Virginia. An office romance is sparked by an impulsive holiday kiss. And two best friends scout locations for a marriage proposal and discover that they make a perfect match. 'Tis the season for laughter, love and a lifetime of happiness.

Edited by Angela James this anthology includes:

We'll Be Home for Christmas by HelenKay Dimon
The Best Thing by Jaci Burton
Ask Her at Christmas by Christi Barth

Ask Her at Christmas by Christi Barth

Caitlin McIntyre's heart stops when her best friend drops to one knee and proposes. Kyle Lockhart never once hinted over the years that he has any idea she's in love with him. Not wanting to jeopardize their friendship, she's never let it slip. Good thing, too, since it turns out he's only practicing—he's about to propose to someone else.

A business merger might not be the most romantic reason to propose to a woman he barely knows, but Kyle's determined to win the respect of the dying father who's never seen him as quite good enough. Kyle's always depended on Caitlin's friendship, while trying to ignore the physical response she arouses. So he turns to her when it comes time to craft his proposal, not realizing his decision will affect their relationship, forever.

This Christmas, Kyle and Caitlin get one last chance to admit their feelings for each other, and find a mutual happily ever after, before he commits his life to another woman and Caitlin leaves town and him…for good.
This anthology is tempting because (besides its beautiful cover) it offers 3 holiday stories by Jaci Burton, Christi Barth and HelenKay Dimon, all of which sound delightfully heart-warming and romantic. I just can't wait to curl up under a blanket with my ereader and read them!
Under the Mistletoe by Jill Shalvis

Book # 6.5 in the Lucky Harbor series

JUST ONE MORE KISS

There's no place like home for the holidays. And the Lucky Harbor Bed & Breakfast is bursting with festive lights and good cheer. But for Mia, Christmas is turning out to be anything other than merry and bright. Her recent break-up with her boyfriend Nick has made her return bittersweet. But then a surprise arrives, when Nick follows her to town bearing gifts-and asking for forgiveness.

Nick grew up without a family of his own so he's overwhelmed by the love that Mia receives from all her relatives, gathered together to celebrate the season. Under their watchful eyes, Nick finds earning back her trust the hardest thing he's ever had to do. If he succeeds, he will receive the greatest gift of all, Mia's love for a lifetime.
You all know how much I LOVE Jill Shalvis' Lucky Harbor series, so to discover that not only there is going to be an additional novella but that it will be a Christmas story, well I couldn't have wished for more! 😀
Together for Christmas by Lisa Plumley

In a hilarious and heartwarming novel from USA Today bestselling author Lisa Plumley, a down-home diner owner meets a sexy Scrooge—but will it be a match made in holiday heaven?

Casey Jackson doesn't do Christmas. Mistletoe, eggnog, pitchy carolers—it all leaves the L.A. based talent agent colder than a winter sleigh ride. Nonetheless, Casey's been called to Kismet, Michigan, to help get a pop star's holiday special back on track. But it's the diva's sister who's proving the biggest obstacle. Kristen Miller is funny, sassy—and crazy about Christmas. And suddenly, Casey has all kinds of visions dancing in his head…

Kristen can't believe that Casey is anti-Christmas. To her, the season is as magical as the thrill she feels whenever they touch. Because even though Kristen set out to teach the charismatic hotshot a thing or two, she's learning some lessons of her own. About letting herself stand in the spotlight for once, about holiday flings that can turn into much more—and about how all you really need for the perfect Christmas is the right person to share it with…
When I read the blurb my curiosity was picked and I instantly liked the cover when I glimpsed it: could it be any more holiday-y than the red and green, the snow, the presents and Santa costume? And it is endorsed by Rachel Gibson, whose funny romances I greatly enjoy, so there was no doubt this book would make it to my holiday wishlist!
So now do tell me, which holiday stories are you looking forward to?
Have you already started getting your holiday reading together or at least making a list and checking it twice? 😉