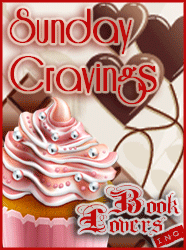 Hello my fellow Book Lovers! How have you been? I hope your week has been far greater than me, seeing how I was incapacitated with fever for the better part of the week 😛 But, for one more week I'm here to highlight with you all the releases that we can't help but drool over. Yeah, you get it right, nothing can hold me away from you for long 🙂
So, let's start!
Stella: Ask Her at Christmas by Christi Barth
Caitlin McIntyre's heart stops when her best friend drops to one knee and proposes. Kyle Lockhart never once hinted over the years that he has any idea she's in love with him. Not wanting to jeopardize their friendship, she's never let it slip. Good thing, too, since it turns out he's only practicing—he's about to propose to someone else.

A business merger might not be the most romantic reason to propose to a woman he barely knows, but Kyle's determined to win the respect of the dying father who's never seen him as quite good enough. Kyle's always depended on Caitlin's friendship, while trying to ignore the physical response she arouses. So he turns to her when it comes time to craft his proposal, not realizing his decision will affect their relationship, forever.

This Christmas, Kyle and Caitlin get one last chance to admit their feelings for each other, and find a mutual happily ever after, before he commits his life to another woman and Caitlin leaves town and him…for good.
With the BLI Holiday Reading Challenge I'm in the mood for some holiday romances so bring on Ask Her at Christmas by Christi Barth and Under the Mistletoe by Jill Shalvis! I love the friends to lovers trope so I'm curiously looking forward to Christi Barth's novella and being a huuuge fan of Jill Shalvis' Lucky Harbor series and a Christmasaholic, it's like my wishes were realized and rolled into one in this Lucky Harbor Christmas novella! 😀
Marlene: Heart of Atlantis by Alyssa Day
Alaric, Poseidon's High Priest, has made a vow to Quinn, the woman he loves and the leader of the Resistance: to save her friend Jack before his last bit of humanity has been drained. Should Alaric succeed, there's one danger-he may lose Quinn to the love of the man whose life he saved…
We finally, at last, get Alaric and Quinn's story, and the wrap-up to this series. I've been waiting for this one a long time, but not quite as long as Alaric, since the poor man has been celibate for 500 years! He deserves a happy ending, seriously. And it's well past time for Atlantis to rejoin the rest of the world. But 500 years. Even the good guys were afraid of him by the end.
Stella: Alien vs. Alien by Gini Koch
Jeff and Kitty Katt-Martini and the rest of the American Centaurion Diplomatic Corps are still recovering from their introduction to Washington D.C. politics, parties, and conspiracies. So when compromising pictures arrive, no one's too surprised. They're also the least of anyone's worries.

Evil androids running amok, birds of all kinds and from all places creating havoc, a Senator trapped in an ever-tightening web of intrigue, and escalating international tensions all seem tough but manageable. But the disappearance of Jeff Martini and Charles Reynolds during the International One World Festival signals more than the usual nastiness — and it looks like even ACE can't help them.

Then new trouble arrives in old packages and even with the best hackers in the world, beings from near and far, the full might of Earth's military, and the Wonder Twins on their side, Centaurion Division's outmanned and outgunned.

Now Kitty's racing against the clock to find not only Jeff and Chuckie, but to keep the peace between Middle Eastern countries, all while searching for the bases of super-soldier operations — to stop them or die trying.
And how I could I not be ecstatic when my favourite funny sci-fi author Gini Koch celebrates another Kitty Katt release? I'm a bit behind (still have to read Alien Diplomacy) but Alien vs. Alien is on my holiday wishlist! 😉
Stella: A Taste for Scandal by Erin Knightley
A TEMPTING DIVERSION
Things have always fallen into place for Richard Moore, Earl of Raleigh. His good looks, abundance of charm, and the small matter of being heir to a marquisate make him quite the catch. So when a delectable young woman wants nothing to do with him, he can't help but seize the irresistible challenge.

AN UNLIKELY COURTSHIP
Jane Bunting knows all about responsibility—she has managed to support herself and her brother with their bakery—but she knows nothing of excitement or passion. When dashing Lord Raleigh crosses the threshold of her shop, she has no idea of the potential danger to her reputation…or to her heart.

AN IMPOSSIBLE MATCH
Neither imagined things would go so far—until the night their worlds collide, irrevocably changing both their lives. But when duty calls for Richard, and with everything Jane's worked for suddenly at stake, will their taste for scandal be their downfall?
I've had my eye on Erin Knightley's debut (More than a Stranger) as well since it looked like the perfect bend of historical romance and mystery (a unique blend I find too few books deliver), and still didn't get around to get my hands on it but this series is firmly on my wishlist!
Stella: Three Reckless Wishes by Lila DiPasqua
Inspired by Charles Perrault's classic fairy tale, Three Wishes, Lila DiPasqua delivers a new spellbinding historical romance in the acclaimed Fiery Tales Series . . . A scorching tale of redemption and undeniable desire.

An Untamable Allure . . .

Luc de Moutier, Marquis of Fontenay is haunted by the writings of a dead woman. He is the subject of her romantic interest. Obsessed with her journal, he can't stop thinking about the sweetly sensual words of the late Isabelle Laurent. Though he'd never noticed her watching him from afar, he now compares every woman to the innocent enchantress who invades his thoughts and most luscious dreams . . .

A Guarded Secret . . .

The old Isabelle is dead. Sought after by the most powerful men in the realm, Isabelle has her choice of wealthy lovers. Her only goals are to provide for her young son, and to maintain the ruse of her demise. Three reckless wishes led her down the path she now walks. And there is no turning back. She allows her heart's yearnings to show only on the pages of her anonymously published books. Charming and witty, she dons her social mask each day, her performance unshakable until the very man of her long-held private dreams walks into her life—and shakes the foundations of her carefully crafted world.

An Unexpected Ecstasy. . .

When Luc meets the beautiful courtesan, she captures his fascination. He's determined to know the woman behind the façade. To deliciously decimate her defenses, show her true passion and the depths of his desire—one exquisite carnal encounter at a time . . . But soon he discovers books written in a style all too familiar to him . . . a deadly enemy looming near . . . and a passion as perilous as it is perfect.
Wow, it's time for another Fiery Tales by Lila DiPasqua? yay! I love Lila's steamy fairy tale retellings and Three Reckless Wishes looks just as delicious as it sounds 😉
What about your Sunday Cravings? Have you already started planning the titles you'll read for this year's Holiday Reading Challenge?