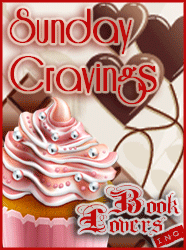 Hello my fellow Book Lovers everywhere in the world and Happy Easter to whomever is celebrating it along with me 🙂 Have a great Sunday everyone else 🙂 As you can guess I'm quite in a joyful mood lately and how could I not when the weather here in Greece is just perfect! Well, it's a little bit hotter than we expect at this time of year but hey, I'm not complaining! We were tired of all that cold 😛 Anyway, we're here for another week to celebrate all the books that are scheduled for release as of tomorrow and not the perfect weather 😛 This week, there are quite a few interesting titles being published, some of them, titles we were awaiting for like forever! So, let's start!
Marlene and Amanda: Dead Ever After by Charlaine Harris
Sookie Stackhouse has one last adventure in store.

Life has taken her from a waitress in Merlotte's Bar, Bon Temps, to part owner; from social outcast to the heart of her community; from a vampire's girlfriend to the wife of one of the most powerful vampires in the state. She has survived earthquakes, revolutions and attempts on her life. Sookie has endured betrayal, heartbreak and grief . . . and she has emerged a little stronger, and little wiser, every time.

But with life comes new trials . . .

The question is, in the end: who will love, who will live, and who will be dead ever after?

Sookie finds it easy to turn down the request of former barmaid Arlene when she wants her job back at Merlotte's. After all, Arlene tried to have Sookie killed. But her relationship with Eric Northman is not so clearcut. He and his vampires are keeping their distance…and a cold silence. And when Sookie learns the reason why, she is devastated. Then a shocking murder rocks Bon Temps, and Sookie is arrested for
the crime.
But the evidence against Sookie is weak, and she makes bail. Investigating the killing, she'll learn that what passes for truth in Bon Temps is only a convenient lie. What passes for justice is more spilled blood. And what passes for love is never enough…
Marlene: Is there anyone who is not at least curious about Sookie's finale? (Besides Cass, she snarks at everything and we love her for it) But seriously, even though Sookie's last couple (three, four) outings have made me want to take my clue-by-four and snap it into the girl for use as a replacement spine, I still want (need) to find out how her journey ends. There are so many loose ends flapping around all over the place, I absolutely have to find out how they all get tied up.
Besides, you can always applaud for a bad play just because it's over. When this one wraps up, Sookie (and the rest of us) will all be out of our misery.
Amanda: Wow. It will be the end of an era. Finally we will find out what Sookies fate will be and who she will end up with.
I have enjoyed this series immensely and I just hope that Harris will finish it off well. No deus ex machina endings or cop outs.
Amanda:The Cursed by Alyssa Day
New York Times bestselling author of the Warriors of Poseidon series Alyssa Day returns with a thrilling new series of paranormal romance and a heated battle between good and evil fought to the death on the streets of New York…

Bordertown private investigator Luke Oliver's beat is the dimensional fold in Manhattan between the human and supernatural realms. But now a secret from his past—the League of the Black Swan—has surfaced. Because Luke isn't any ordinary P.I. He's the Dark Wizard of Bordertown, and he never backs down from a fight.

But this time the fight threatens his life and his heart. Rio Jones, the only woman he loved, needs his help against a deadly menace. Luke pushed her away once before, so she'd never fall prey to the curse that threatens to destroy him. He swore he'd never let her go again.

Luke and Rio, with the help of the newly reformed League, must keep evil forces from taking over Bordertown—all the while battling a passion on the razor's edge between danger and desire. And going to take everything they have just to stay alive.
I actually stumbled across the description for this by accident a few weeks ago and it sounded really intriguing.
Wouldn't mind having a read of it as it sounds like it may have a few thrills within its pages.
Anna: Dead Man's Deal by Jocelynn Drake
The dark and dangerous follow-up that continues the adventures of a magical tattoo artist begun in Angel's Ink

In a world where elves, faeries, trolls, werewolves, and vampires swim free in a sea of humanity, sometimes you need an edge. Looking for a little love? Need some luck? Desperate for revenge? Gage can give you what you need. The most talented tattoo artist in town, he knows the right symbol and the right mix of ingredients and ink to achieve your heart's desire. One tattoo is all it takes. But remember, everything has its price. . . .

Gage learned that lesson long ago, in ways he'd rather not remember. But the cruel and powerful wizards in the dreaded Ivory Towers he escaped aren't about to let him forget. Though Gage has managed to stay out of sight, he can't outrun the past forever.

The wizards know Gage is using forbidden magic, and they intend to punish him for his transgressions. Too bad if innocent humans and monsters-entire cities-get in the way. They will quell a nascent magical uprising and Gage will be the sacrifice they need. First, though, they have to find him ..
I really enjoy Jocelynn Drake's writing style even though I have to admit that I'm terribly behind in her Dark Days series… But I had a great time while reading the first book in this series, even if it was flawed in some departments. Still, I really want to see how the story continues 🙂