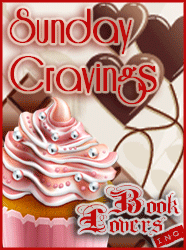 Hello Book Lovers everywhere in the world! How are you? How's your weekend? Have you started with your holiday shopping?
We're here for yet another week to highlight all those new releases that we can't wait to get our hands on but this week, is a slow one I'm afraid. There are a few releases, but nothing much I'm afraid. But hey, it's a good thing. That means more money in our pocket for later weeks 🙂
So. let's start!
Marlene and Stella: Five Golden Rings: A Christmas Collection (Anthology)
The holidays are a time for wishes, magic and, of course, love. Celebrate the season with this delightful collection of Christmas tales. What better way for Connor Talbot, Earl of Redfirn, to spend the holidays than convincing Leonora Compton that the only match she needs to make is with him!

The Duke of Ashton has had three years to plan for his perfect Christmas present—the Lady Eleanor Fitzsimmons as his wife. Now, all he has to do is convince the reluctant lady …

Phin Baldwin does not believe in Christmas magic … until the clever and beautiful Ginny Overton gets it into her head to show him how wonderful it can be when wishes come true.

Just returned from the Crusades, marriage is the last thing on Sir Caerwyn's mind. But will he be able to resist Lady Nia, the thief of his boyhood heart, when she tempts him yet again?

Responsible Ethan Weatherstone is determined to save Penelope Rutledge—and her reputation—from her silly scheme, but can he save himself from the temptation of her lips?
Marlene: I'm looking forward to this one for the Barnes and the Erickson stories, but they all look like yummy Christmas confections, just in time for the holidays!
Stella: Oh, I have to second Marlene, I want these two books as well! You know that I am (unofficiolly) the Christmas Lover and being a big fan of historical romances this anthology is tailor made for me! 😀 So far I have only read stories from Sophie Barnes and Karen Erickson but loved those, so I'm excited and looking very much forward to reading this book 😀
Marlene, Caro and Stella: The Scandalous, Dissolute, No-Good Mr. Wright by Tessa Dare
(Originally appeared in the e-book anthology Three Weddings and a Murder.)

Miss Eliza Cade is a lady in waiting. And waiting.

Because of a foolish mistake in her youth, she's not allowed "out" in Society until her three older sisters are wed. But while she's trying to be good, she keeps bumping elbows—and, more distressingly, lips—with notorious rake Harry Wright. Every moment she spends with him, she risks complete ruin.

The sensual passions he stirs in her are so wrong . . . but Eliza just can't resist Mr. Wright.
Marlene: Okay, I'll admit it, this one grabbed me by the title. It's a Regency romp, and it sounds fabulous, but still, that title is what made me sit up and take notice.
Caro: Oh this book by Tessa Dare does sound interesting.I'm always on the hunt for good historical romances.
Stella: I have already had the chance to read this story by Tessa Dare (it was originally released in the limited time only Three Weddings and a Murder anthology 4 authors contributed to for breast cancer charity) and enjoyed it very much, it was a fun little story and will definitely read more from Tessa Dare 😉
So what about your Sunday Cravings? Is there anything that grabbed your attention and you plan to buy this week?