Christmas might be over *sniff* but that doesn't mean we aren't in the mood for some sweet and/or steamy holiday romances anymore! So as the unofficial Christmas Lover let me tell you about a new holiday anthology released by Entangled Publishing that I had my eyes on, featuring 4 holiday novellas penned by Amy Andrews, Aimee Carson, Kate Hardy and Heidi Rice: Baby, It's Cold Outside!  The lovely Ladies were kind enough to take some time off from all the holiday celebrations and answer a few of my questions, so read on to learn more about their story and how they celebrate the holidays (and there is 2 great giveaways at the end, so don't forget to enter them)! 😉 
Stella: Hi Ladies, welcome to Book Lovers Inc! Since it's holiday time and you stopped by to tell us about your new holiday anthology, let's make this a holiday special interview, what do you say? 😉 So please take a seat and introduce yourself, or your holiday self briefly: I'm Stella, proud Christmas-aholic and I love reading holiday romances 😀 Can you please tell us a bit about yourselves?
Kate: I'm Kate Hardy; I live in Norwich, UK, with my husband, two children, a Springer spaniel and too many books to count! I love reading, cooking, music (I play the guitar and the piano), cinema and theatre, and I'm a bit of a nerd 🙂
Heidi: Hi Stella, I'm Heidi Rice, I live in London with my husband and two teenage sons about a 20-minute bus ride from the West End – which is currently aglow with Christmas lights and looking pretty pleased with itself after our Olympic year.
Amy: Hi Stella, I'm Amy, another Christmas-aholic! As soon as the carols start being piped into the shops I am totally in the zone!
Aimee: I'm Aimee Carson and I live in the beautiful Black Hills of South Dakota. I'm married, have three kids and a dog with a cat attitude.
Stella: Was your contribution to the Baby It's Cold Outside anthology your first foray into holiday story territory or have you written/read holiday stories previously?
Kate: My very first book for Harlequin, published in 2002, turned out to be a holiday story – I still remember writing the scene under the Christmas tree! But this is the first novella I've written in conjunction with three others, so it was great fun.
Heidi: Like you I LURVE Christmas romances so I'm certainly not a holiday story virgin (actually I'm a bit of a holiday story tart!). I've written several, my most recent before Baby It's Cold Outside being last year's Harlequin Presents, On the First Night of Christmas… But this is my first anthology and I have to say I've never had more fun writing a story before… Or reading the other three!
Amy: My novella in the anthology was not my first foray into Christmas territory and it won't be my last! There's just something so damn romantic about snow!
Aimee: Yes, Baby It's Cold Outside was my first foray into holiday story land. It was a fabulous adventure!
Stella: Can you tell us what readers can expect of your novella? And could you summarize it for us Twitter-style (140 characters or less)?
Kate: Because it's a Kate Hardy book, there will be moments when you have a lump in your throat (I made my fellow authors cry twice), but you'll have a warm glow at the end of it.
Twitter-style: When Santa, who hates Christmas, meets the Chief Elf, they discover the magic of Christmas together, helped by a snow angel and mistletoe 🙂
Heidi: Tis the Season to Love Shopping is about two strangers who get stranded at a New York Department store on Christmas night. It's sexy and seasonal and warm and funny and there's fantasy shopping involved.
1 hot guy + 1 single gal snowed in @ NYC dept store alone 2gether on Xmas night thus discovering joys of unlimited shopping… & each other
Amy : Readers can expect some laughs, some sighs and some serious fanning from Tis the Season to be Kissed.
Tweet – Can a kindly teacher high on eggnog & a soldier low on Christmas cheer create some New Years Eve fireworks in a snowy Vermont cabin?
Aimee: Lots of sexual tension between two people who are opposites in almost every way.
Twitter style: Evie Lee's New Year's resolution is giving up on men forever. But her brother's BFF tempts her to break her vow for one hot night!
Stella: Could you introduce to us the hero and heroine of your story, or have them introduce themselves? 😉
Kate:
Ellie: Mitch is totally Bah Humbug. He hates Christmas. He wears flashy designer suits and handmade shoes, and having to wear Santa's red robes was torture for him… but he did it. And although he keeps his heart hidden, he cares, all right. He's special.
Mitch: The first time I saw Ellie, she was dressed as an Elf. Chief Elf. And bossy with it. But she's also taught me the true meaning of Christmas and got me to see that there's a lot more to the holiday season than I've experienced. And did I mention that she's an awesome cook?
Heidi:
Hello, I'm Katherine Braithwaite, I'm English but I live in New York and have a fabulous position as the assistant marketing manager at Sinclair's Luxury Department Store on Fifth Avenue. Anyway, I was at the store on Christmas Day working on an important pitch — forced to wear one of the store's Santa's Little Helpers outfits after getting soaked on the way there in a ridiculously OTT rainstorm — when I heard a commotion outside my office and found the store owner's playboy son helping himself to our stock! Although to be fair, wearing camo trousers, a T-shirt and a day's worth of stubble — not to mention a rather forbidding scowl — he didn't look like any playboy I'd ever seen…
Hey, name's Ryder Sinclair, but my buddies call me Ry. After a bitch of an assignment in Afghanistan working as a photojournalist, I got stranded overnight at my old man's department store on Fifth while trying to pick up a last-minute gift. Feeling exhausted and cranky, I'll admit I wasn't exactly oozing Christmas spirit already, but then I got accused of stealing by a real uptight lady who for some dumb reason wore a leprechaun's outfit that made her rack look spectacular… Then the lights went out, the blizzard hit and something even weirder happened. The Christmas spirit kind of snuck up on me and Katherine the Leprechaun Lady when we weren't looking – and I discovered she was cute and sexy and smart and courageous, and it wasn't just her rack that was spectacular. Go figure!
Amy: Sgt Luke Jackson. Tall, dark and weary. Needs to sleep for a week. Good with his hands, a line and an inebriated female.
Tamara Green. Short, petite and pixie-like with a fondness for eggnog. Down on love. Looking for a HEA and is not prepared to settle. Has a particular penchant for naked butts with scrabble tiles stuck to them!
Aimee: I chose to pick little snippets of the story that (hopefully) give you a bit of information about Wes and Evie.
Evie:
Blowing out a breath, Wes stood and finally spied Evie, his gaze meeting her dark chocolate eyes. Long, brunette hair framed her misleadingly delicate features adorned with a small eyebrow piercing, and the vibration that had been pulsing through his body gained strength. Apparently her affection for grunge fashion hadn't changed. She wore an ugly knit hat with a tiny brim in front and a white T-shirt with the words "Conformity: the surest form of death."
Wes:
"Oh please, my parents love me because they're supposed to, but they adore you," she said with a wry crinkle of her brow. "You're so…so…" She looked him up and down and sent him a faint frown of disgust that held no heart. "Perfect."
"How do you figure that?"
"With your fabulously successful investment firm"—she rolled her eyes—"your perfect looks, and your perkily perfect, Stepford-esque girlfriends."
Stella: Now can you tell us 3 reasons why people should read your novella?
Kate: It'll definitely put them in the holiday spirit. If you like 'opposites attract' stories, you'll love this. And then there's the snow angel…
Heidi: There's snow, there's sexy bits and there's fantasy shopping, need I say more?
Amy: 1. It's sexy. 2. Its funny. 3. It makes you want to be snowed-in with a hot guy, a pitcher of eggnog and a scrabble board.
Aimee: Because the heroine is spunky, the hero gives as good as he gets (if not better!), and to find out how helpful kitchen utensils can be in a pinch ; )
Stella: Do you have a favourite holiday themed story (movies or books)?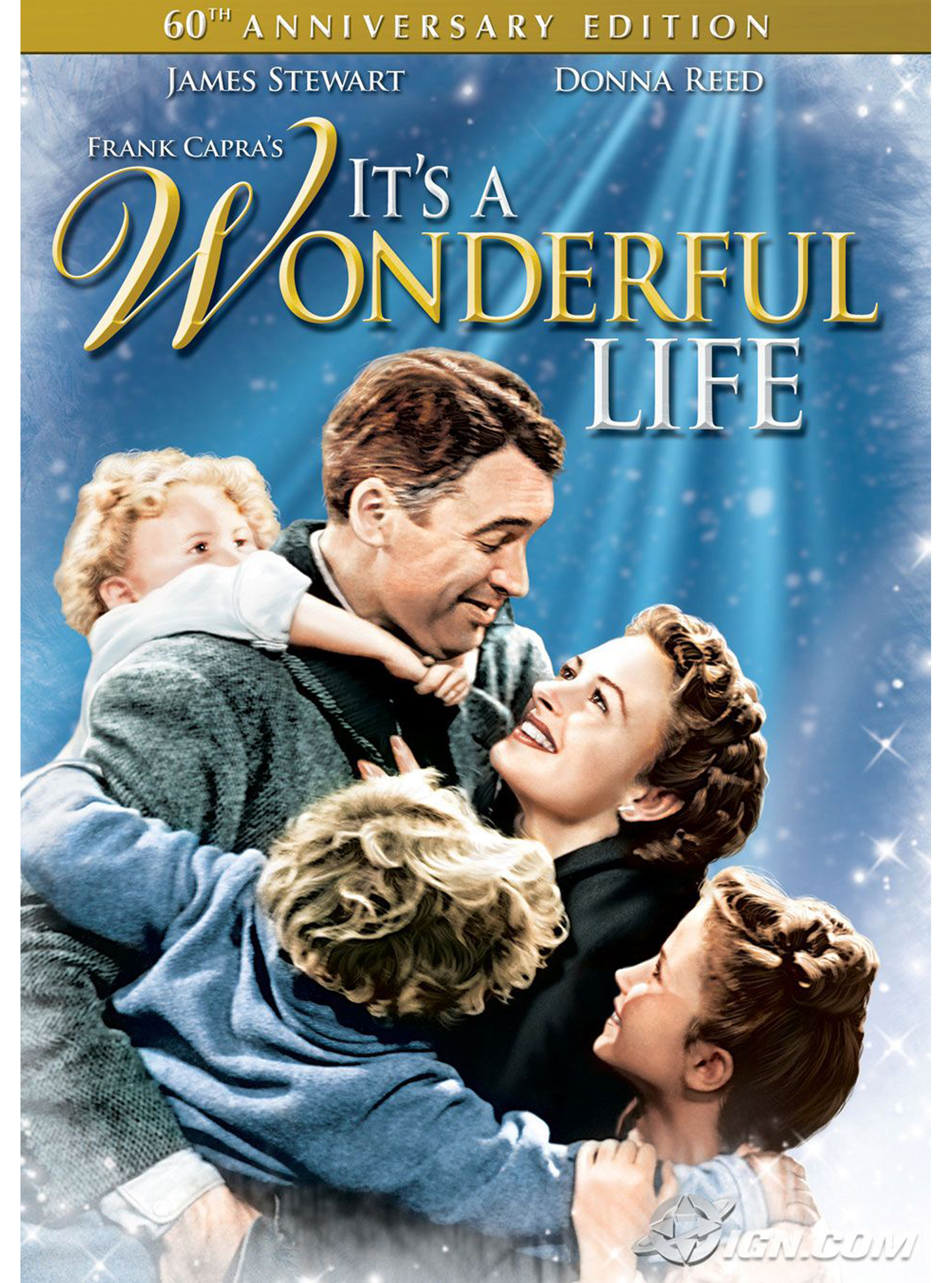 Kate: It's a Wonderful Life – it's my all-time favourite film.
Heidi: Well, I was going to say It's a Wonderful Life, but Ms Hardy pinched that (bah, humbug), so I'm gonna have to go with Will Ferrell's Elf. Why? Because after I've maxed out my credit card, peeled potatoes till my fingers ache, farted about for hours hunting up batteries for all those new games that came without them and eaten myself into a coma – it's the only film guaranteed to put a great big goofy grin on my face.
Amy: I think Love Actually is my fav holiday themed movie. Every vignette was a tempting tasty little morsel and airport arrival halls are one of my favourite places to hang out! The Holiday comes a close second!
Aimee: The Grinch Who Stole Christmas. What can I say? I love Boris Karloff's voice.
Stella: If you could spend the holidays with a fictional character, who would you like to spend it with and what would you be doing?
Kate: Henry King in Diana Norman's 'The Vizard Mask' (this is my all-time favourite historical novel, set in Restoration London). We'd be having a real Restoration Christmas, with theatre, music, and gorgeous food. (Not turkey – this would be the original plum porridge, ribs of beef, and definitely marchpane or marzipan made into amazing shapes. As a foodie and a history nerd, I'd LOVE it!)
Heidi: Easy, I have a regular date with Superman every holiday season. He flies me over New York City at night so we can see all the Christmas lights, then takes me up to the Fortress of Solitude where he makes me hot chocolate (spiked with rum – because it's freaking cold up there) and does lots of other delicious things to keep me warm… The fact that he looks just like Henry Cavill is overkill really, but Christmas is the perfect time for excess, right?
Amy: I think I'd quite like to spend it with Ranger. As long as Morelli drops by later….. 🙂
Aimee: Elizabeth Bennet, and probably exploring the wonders of the 21st century.
Stella: Thank you for stopping by Ladies, congratulations on the release of the Baby It's Cold Outside anthology and wishing you a wonderful holiday time with your loved ones! 😀
Kate: Thank you very much for having us!
Heidi: Thanks, Stella!
Amy: Thanks Stella. Merry, merry to you and yours as well and to all of your followers who celebrate the season.
Aimee: Thanks for having us, and happy holidays!
Places to find Kate Hardy:

Website – Facebook – Twitter – Goodreads

Places to find Heidi Rice:

Website – Blog – Facebook – Twitter – Goodreads

Places to find Amy Andrews:

Website – Facebook – Twitter – Goodreads

Places to find Aimee Carson:
Baby, It's Cold Outside – a Holiday Indulgence Anthology

When a freak blizzard hits America's Eastern seaboard, four pairs of strangers spend a hot night together one cold Christmas season!

'Tis the Season to Kiss Santa by Kate Hardy

With the help of a sprig of mistletoe and some snow angels, a recently single pastry chef teaches a highly successful and sexy Scrooge the true meaning of the holidays on a snowy Christmas Eve that quickly heats up.

'Tis the Season to Love Shopping by Heidi Rice

When a Christmas Day blizzard strands an up-and-coming marketing manager and her boss's very off-limits, very hot playboy son in his department store, the two toe the line between naughty and nice as they unwrap their holiday presents—and each other!

'Tis the Season to be Kissed by Amy Andrews

A down-on-her-romantic-luck kindergarten teacher plans to drown her New Year's Eve sorrows in a gallon of spiked eggnog, but the arrival of her best friend's sexy brother threatens to melt the snow piling up outside the tiny Vermont cabin.

'Tis the Season to be Tempted by Aimee Carson

After the worst year ever, a jilted music manager rings in the New Year alone, swearing off men forever. But things get complicated when her brother's best friend, the perfect man with the perfect body, tempts her to break her vow—if only for one hot night!
~~~~~~~~~~~~~~~~~~~~~~~~~~~~~~~~~~~~~~~~
~*~*Giveaway*~*~
There are TWO giveaways you can enter:
Blog Giveaway
Entangled Publishing has generously offered an ebook copy of the Baby, It's Cold Outside anthology to one lucky commenter!
All you have to do is tell us: what is your favourite Christmas/holiday song?

This giveaway is open to all!
(You can read our full giveaway policy here)
Please be sure to include a valid email address in the comment form (need not be in the actual body of the comment).
Giveaway ends on Saturday, 12 January 2013 and we will announce the winner on Sunday.
Good luck!
Grand Prize Giveaway
Aimee Carson is also offering a $10 Barnes and Noble gift card to one reader from all blog stops 12/24 – 1/3.
To be entered just fill out the Rafflecopter form below:
This giveaway is open to all!