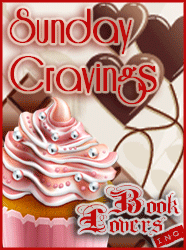 Happy New Year Book Lovers! And this is officially my first post for the year, so I hope you are all well! Now, onto business! The first week of 2013 isn't really heavy on new publications but still ,there are quite a few to make us want to spend whatever money we managed to save over the holidays (if we did!). So, let's start exploring our first Sunday Cravings for 2013!
Stella: The Officer Breaks The Rules by Jeanette Murray
Captain Jeremy Phillips believes in doing his duty…both as a son and as a friend. This means that he should obey the "friend code" and stay away from his best friend's little sister. Too bad Madison O'Shay doesn't believe in his code and is ready to break all of the rules

As a Navy nurse, Madison is finally stationed next to the man she's been dreaming about for years. And she's ready to launch a full-scale attack to show this thoughtful, handsome Marine that they belong together.
I LOVED the 1st book in the series The Officer "Says I Do", and was counting back the days 'till the release of the 2nd book and yay, the day has finally come!! 😀 And I'm twice as excited since it will be a best friend's little sister trope, one of my favourite tropes! 😉
Stella and Amanda: Just One Day by Gayle Forman
A breathtaking journey toward self-discovery and true love, from the author of If I Stay

When sheltered American good girl Allyson "LuLu" Healey first meets laid-back Dutch actor Willem De Ruiter at an underground performance of Twelfth Night in England, there's an undeniable spark. After just one day together, that spark bursts into a flame, or so it seems to Allyson, until the following morning, when she wakes up after a whirlwind day in Paris to discover that Willem has left. Over the next year, Allyson embarks on a journey to come to terms with the narrow confines of her life, and through Shakespeare, travel, and a quest for her almost-true-love, to break free of those confines.

Just One Day is the first in a sweepingly romantic duet of novels. Willem's story—Just One Year—is coming soon!
Stella: I have read If I Stay a couple of years ago but still remember what a thought-provoking and interesting read it was, so a soon as I saw that Gayle Forman will have a new release I got curious. Looking forward to this one as well.
Amanda: If I Stay stayed with me for a long time after reading it, it was so good that I actually refused to read Where She Went for fear of ruining the story. By the sounds of it though I'll need a happy book on hand for after I finish it by the sounds of it.
Marlene: Dream Eyes by Jayne Ann Krentz
The death of her friend and mentor, Evelyn Ballinger, brings psychic counselor Gwen Frazier back to the small town of Wilby, Oregon, and brings back memories she would rather forget. Two years earlier, a killer stalked the members of one of Ballinger's research studies including Gwen. And though she survived while two others didn't, Gwen knows that Ballinger's death is related.

Sent by a friend to help Gwen, psychic investigator Judson Coppersmith arrives in Wilby barely in control of his own talent and his own life, haunted by urgent dreams. His attraction to Gwen is primal, but there are secrets he must keep to protect himself from surrendering to her completely, even as their investigation draws them into dreamscapes, into decades of deception, and into the paranormal fires of a desire too strong to resist. . .
I love Krentz' Arcane novels, and this is part of that series, even though it's a new family and only ties in to the contemporary part of the Arcane series, and not the historical and futuristic parts. Still, I'm in!
Stella, Amanda and Anna: Lead and Follow by Katie Porter
The best partners share everything…

Lizzie Maynes's torn ACL threatens more than her career as an international Latin ballroom champion. During her lengthy recovery, her longtime professional partner, Dima Turgenev, has been dancing at the Chelsea District's most notorious burlesque, Club Devant. More than just dancing, he's been experimenting with shocking new moves that make her want to pull him off stage and get back on tour as soon as possible–the better to keep their successful friendship safe.

Dima knows all about safety, and the lack thereof, because he blames himself for Lizzie's injury. Far from the pressures of competition, Club Devant is the perfect creative venue to rebuild his rattled confidence. He'd love for Lizzie to join him and revel in the club's intoxicating freedoms. By exploring the new sensual energy simmering between them, they could become more than friends.

Paul Reeves, a recently divorced Texan starting over in the Big Apple, is all for joining the dancers as they blaze through sexual boundaries. But he also knows their sizzling trio won't last. Lizzie and Dima belong together. Before the last sparks fade, he plans to transform two stubborn friends into lasting lovers–one raunchy lesson at a time.

Warning: Burlesque meets ballroom in this f***ing sexy book when a smoldering Russian dance god and a blonde firecracker with hips possessed by the devil share a sunny, filthy-minded Texan–for just a dance or two.
Stella: I LOVE dancers and stories/movies featuring dancers so I took instantly notice of Katie Porter's new release. It sounds like it has the perfect mix: a steamy story, dancer characters, exotic Burlesque club, sexy ménage, yum, I can't wait to read it!! 😀
Amanda: Lead and Follow sounds awesome! I'm sick of repetitiveness in romance, I know how it's going to end..but I want a different journey this time. Hopefully this will be it.
Anna: I was fortunate enough to have already read this one and let me tell you it was awesome! Steamy and sexy and with great characters. You should definitely read this one, trust me!
Marlene: The Impetuous Amazon by Sandy James
Book Two in Alliance of the Amazons

Megan Feurer is strong and impetuous, like the Fire element she represents. She is an Amazon, sworn to protect humanity from demons, demigods and all manner of supernatural beings who wish ill upon the world. But her fire burns hot and fast, and her unpredictable control of the element brings into question her fitness as an Amazon.

Johann Herrmann chose the life of a Sentinel—a trainer of the four Amazons—to save his sister's life. Now bound to the patron goddess Rhiannon, he knows his duty demands a solitary existence. But when he's assigned to evaluate the Fire Amazon, his sacrifice becomes much more difficult.

Megan's passions ignite a flame that neither she nor Johann can control, and the goddess Freya has reason to fan those flames. A mysterious force is gaining power, and Megan and Johann must join together to fight. And once a passionate fire has started, it's nearly impossible to stop…
James' Reluctant Amazon, the first book in the series, had some terrific worldbuilding, and I really want to find out the rest of the story. It definitely wasn't finished, and I'm way past invested enough to want to find out what happens next. The world might end!
Amanda: The Husband List by Janet Evanovich
Based on the family from the bestselling Love In A Nutshell, the story of an heiress longing to marry for love or not at all

From The New York Times bestselling writing duo Janet Evanovich and Dorien Kelly, comes the story of a young woman's search for true love. Caroline Maxwell would like nothing more than to join her brother, Eddie, and his friend, Jack Culhane, on their adventures. While Jack and Eddie are off seeing the world, buying up businesses and building wildly successful careers, Caroline's stuck at home frightening off the men her mother hopes will ask for her hand in marriage. When her mother sets her sights on the questionable Lord Bremerton as a possible suitor, Caroline struggles with her instincts and the true nature of her heart. She longs for adventure, passion, love, and most of all . . . Jack Culhane, an unconventional Irish-American bachelor with new money and no title. A completely unacceptable suitor in the eyes of Caroline's mother. But Caroline's dark hair, brilliant eyes and quick wit have Jack understanding just why it is people fall in love and get married.

Set in New York City in 1894, The Husband List is an American gilded age romantic mystery. It evokes memories of the lavish lifestyles and social expectations of the Vanderbilts and Rockefellers—a time when new money from the Americas married Old World social prestige and privilege. Dresses by Worth, transcontinental ocean voyages, lavish parties, a little intrigue, and a lot of romance await in, The Husband List.
The Husband List sounds like it will be funny (hopefully) and I'm realy looking forward to it. Hopefully it will concentrate on the list of potentials and her antics to get rid of them rather than pining for the irishman
What about your Sunday Cravings? Which titles will be the first you'll buy in 2013?