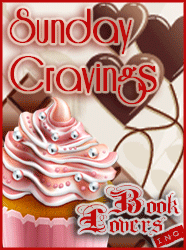 How are you Book Lovers everywhere in the world? Are you having a great weekend? Anything exciting to share with us? It's Sunday, so time for us to drool over some of next week's book releases! Next week may not be full of exciting new titles but there are quite a few that caught our attention.
So, let's start!
Caro and Jackie: Fifth Grave Past the Light by Darynda Jones
Charley Davidson may not look like your everyday, run-of-the-mill grim reaper, but she has vowed to reap grimness wherever she goes despite this unfortunate fact. Sadly, she gets sidetracked when the sexy, sultry son of Satan, Reyes Farrow, moves in next door. As he is the main suspect in her arson case, she is determined to stay away from him until she can find out the truth. According to her therapist, however, she lacks conviction.

When dead women start appearing in her apartment – lost, confused and terrified beyond reason – Charley has no choice but to ask for Reyes's help, especially when it becomes apparent that her own sister Gemma is the serial killer's next target. With his ability to observe incorporeally, surely he can find out who's responsible. And even if he can't, he is the one man alive who could protect Gemma no matter who or what came at her. But he wants something in return: Charley. All of her – body and soul. And to keep her sister safe, it is a price she is willing to pay…
Caro: It's a super hilarious series and even though I reaaaaally dislike the 'hero' (my bad, I should have looked at spoilers for book 1 for once, I'd have known he was a 'good guy' and not kept expecting the worst) I still loved the books. The heroine is just so much fun. I don't know how many times I've burst out laughing at a red light listening to them.
Jackie: I agree with Caro, except the part about the hero. Charley would be an awesome friend to have, with her crazy sarcasm and her kick-ass attitude. The idea of Reyes and Charley working together is a tantalizing one (for me) because I've loved their interactions from the beginning. This should be another great chapter in their journey to what I hope will be a happy ever after for them 🙂
Marlene: The Story Guy by Mary Ann Rivers
In this eBook original novella, Mary Ann Rivers introduces a soulful and sexy tale of courage, sacrifice, and love.

I will meet you on Wednesdays at noon in Celebration Park. Kissing only.

Carrie West is happy with her life . . . isn't she? But when she sees this provocative online ad, the thirtysomething librarian can't help but be tempted. After all, the photo of the anonymous poster is far too attractive to ignore. And when Wednesday finally arrives, it brings a first kiss that's hotter than any she's ever imagined. Brian Newburgh is an attorney, but there's more to his life . . . that he won't share with Carrie. Determined to have more than just Wednesdays, Carrie embarks on a quest to learn Brian's story, certain that he will be worth the cost. But is she ready to gamble her heart on a man who just might be The One . . . even though she has no idea how their love story will end?
I can't resist the story of this one a thirtysomething librarian (of course I can't resist!) answers an online ad from a very handsome stranger. They meet every Wednesday, and it's supposed to be JUST Wednesdays. Of course it turns out to be more. The early reviewers rave about the character-driven hot love story. I can't wait to see what this one is all about.
Anna: Chains and Canes by Katie Porter
A Dom double-teamed by two submissives? He doesn't stand a chance.

Wealthy businessman Daniel Baker doesn't have a creative bone in his body, but he knows art and craves beauty. Contemporary dancer Naya Ortiz, his fiancée of three years, embodies both. His protective commitment to her happiness extends to hiring Dominas to satisfy the sexual masochism she craves.

The balance of their relationship is tipped when Naya dances with reckless Cajun choreographer Remy Lomand. His magnetism as a Dom carries over to a backstage encounter that leaves Naya breathless—and Daniel unable to look away.

Remy knows the deal. The fancy people want to play with a disposable boy toy. He's fine with that…but not with letting Daniel remain a bystander. As their sessions intensify, Remy guides Daniel's awakening as a sexual submissive. Their no-strings threesome reveals the physical connection Daniel and Naya have lacked—and the emotional depth Remy fears.

When Remy and Naya tirelessly work to found a professional dance company, Daniel is left on the outside looking in. And although he and Naya are ready to submit to Remy for the rest of their lives, the man they call Sir may not want their love at all.

Warning: A sexy-as-hell Cajun choreographer plays slap, tickle, chains and canes with a muy caliente Puerto Rican dancer and her repressed businessman fiancé. What could possibly go wrong?
This series is my new guilty pleasure! I just can't resist how well written those stories are and how much the writing duo are able to make me care for their characters. Stay tuned on Tuesday because Katie Porter will be stopping by our blog in celebration of Chains and Canes' release. And if course that's the day our review will also be posted!
So, what about your Sunday Cravings for this week?