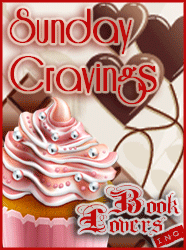 Hello my fellow Book Lovers everywhere in the world! You can't even imagine how glad I am to finally get back home and back to my mundane everyday life! How was this week for you? I seriously hope it was better than mine and that you read a couple of good books whereas I had no time whatsoever of reading a single line. But time to remedy that fact since the first week of July is full of new tantalizing titles.
So, let's start!
Stella: Taken By the Duke by Jess Michaels
An eye for an eye, a sin for a sin…

The Pleasure Wars, Book 1

Amid all the lies and scandals that fuel Society's gossip mill, one truth has stood out: House Rothcastle and House Windbury have always hated each other.

Lady Ava Windbury prays the feud will someday end, to no avail. One dreadful night, her brother accidentally causes the death of Christian Rothcastle's sister, a tragedy that leaves both men maimed.

Consumed by grief, Christian makes a grim decision. He will kidnap Lady Ava so that her family will feel the pain of loss as keenly as he feels the loss of his own sister. But once he has Ava in his clutches, desire takes unexpected hold. Even more surprising, she willingly surrenders to his every sexual whim—after haggling over the terms of giving up her virginity.

Too late, he realizes she is using her body for peace, not war. But just as their affair of revenges turns into an affair of the heart, the past rears its ugly head to take matters into its own hands…

Product Warnings
This book contains scenes of erotic seduction, sexual revenge and the healing power of love.
I enjoyed Jess Michaels previous series and I was lucky enough to read an ARC of Taken by the Duke and it was a great read! 😀 Look out for my review and if you want something spicy and intense, this is your book! 😉
Cass: Viral Nation by Shaunta Grimes
After a virus claimed nearly the entire global population, the world changed. The United States splintered into fifty walled cities where the surviving citizens clustered to start over. The Company, which ended the plague by bringing a life-saving vaccine back from the future, controls everything. They ration the scant food and supplies through a lottery system, mandate daily doses of virus suppressant, and even monitor future timelines to stop crimes before they can be committed.

Brilliant but autistic, sixteen-year-old Clover Donovan has always dreamed of studying at the Waverly-Stead Academy. Her brother and caretaker, West, has done everything in his power to make her dream a reality. But Clover's refusal to part with her beloved service dog denies her entry into the school. Instead, she is drafted into the Time Mariners, a team of Company operatives who travel through time to gather news about the future.

When one of Clover's missions reveals that West's life is in danger, the Donovans are shattered. To change West's fate, they'll have to take on the mysterious Company. But as its secrets are revealed, they realize that the Company's rule may not be as benevolent as it seems. In saving her brother, Clover will face a more powerful force than she ever imagined… and will team up with a band of fellow misfits and outsiders to incite a revolution that will change their destinies forever.
Let me get this straight. First off we have a corporation more willing to accommodate a disabled person's special needs then a school? A corporation called 'The Company' Which exerts iron control over society through its proprietary control over time travel and willingness to pillage other times for profit? What is this some kind of anti-Kage Baker propaganda? (Or copyright infringement?) If the climax is not Joseph recruiting both girl and dog for the immortal time traveling cyborg resistance, I will cry foul!
Stella: The Officer and the Secret by Jeanette Murray
After a rougher than expected deployment, Captain Dwayne Robertson craves the sense of normalcy that his friends can bring him. But when he returns home, there's an unexpected, but pleasant, twist in the mix—Veronica Gibson. As he struggles to adjust to daily life again, Dwayne craves Veronica and the peace she brings him. But Veronica isn't without faults. Dwayne hates lies, and Veronica's entire past is a well-guarded mystery. When the completely unexpected happens, they both realize it's time to lay their cards on the table and hope they're ready for love.
I love Jeanette Murray's Semper Fi series and Book #3 is finally here, yay! So you can bet what I'll be doing once release day rolls around 😉
Marlene: The Outcast Prince by Shona Husk
Caspian Mort can feel the history in anything he touches, a gift he inherited from his father, the Crown Prince of Annwyn. Devastated over his ex-wife's infidelity, Caspian has withdrawn from human contact except when working as an antiques dealer.

While assessing the contents of the historic Callaway House he encounters the beautiful Lydia Callaway and senses that her home is haunted by a banished fairy. But what does the dangerous exile want? Unbeknownst to Lydia, she's the owner of the last remaining portal to Annwyn—a mirror hidden somewhere in the house. To keep Lydia safe, Caspian will have to divulge the secrets of his heritage, and risk losing his heart again.
Is it cheating if I've already reviewed it on BLI? But I did enjoy it and I was very much looking forward to it! I loved Husk's Goblin King series and am so glad that she has found another way to explore the Grimmer version of those fairy tales.
Stella: Ignited by Kaylea Cross
When her father is murdered by a Taliban cell in the tribal regions of Pakistan, Khalia Patterson reluctantly steps into his shoes to carry on the legacy of Fair Start Foundation, a non-profit group dedicated to furthering the education of girls. There she meets Hunter Phillips, the ex-SEAL and head of her Titanium security team, and quickly learns that coming to Pakistan might prove to be a deadly decision.

Battling demons of his own, Hunter grudgingly leads Khalia's protective detail as a favor to his boss. From their first meeting it's clear she's going to be trouble, and that the cell that killed her father is hell bent on taking her out as well. Keeping her alive is one of the toughest assignments he's ever faced, yet through one harrowing situation after another she continually impresses him with her strength and inner courage. Even though he fights his feelings for her, it's a losing battle. And when the job is over, he doesn't know how he'll let her go.
Kaylea Cross is one of my favourite romantic suspense authors so when I glimpsed her name in the New Releases List I knew this book would go on my wishlist! 😀
What about your Sunday Cravings? Have you pre-ordered anything from this week's releases?