Today we are delighted to welcome back paranormal romance author Terry Spear, who is here to celebrate the release of the 10th novel in her Werewolf series, HOWL FOR A HIGHLANDER, which released on February 5th from Sourcebooks and is garnering rave reviews. HOWL FOR A HIGHLANDER is noted to be a hot read. 🙂 Please give Terry a warm welcome and share your thoughts with us, you could win a copy of her book!
ABOUT THE AUTHOR
Bestselling and award-winning author Terry Spear has written a couple of dozen paranormal romance novels and two medieval Highland historical romances. Her first werewolf romance, Heart of the Wolf, was named a 2008 Publishers Weekly's Best Book of the Year, and her subsequent titles have garnered high praise and hit the USA Today bestseller list. A retired officer of the U.S. Army Reserves, Terry lives in Crawford, Texas, where she is working on her next werewolf romance and continuing her new series about shapeshifting jaguars.
Are You Ready for a Trip to Grand Cayman Island?
by Terry Spear
How setting can change a story! Duncan MacNeill is determined to get back the money that a swindler stole from their pack. I could have set the story anywhere—Scotland, England, Germany, Australia! Or anywhere in the US. Or somewhere else.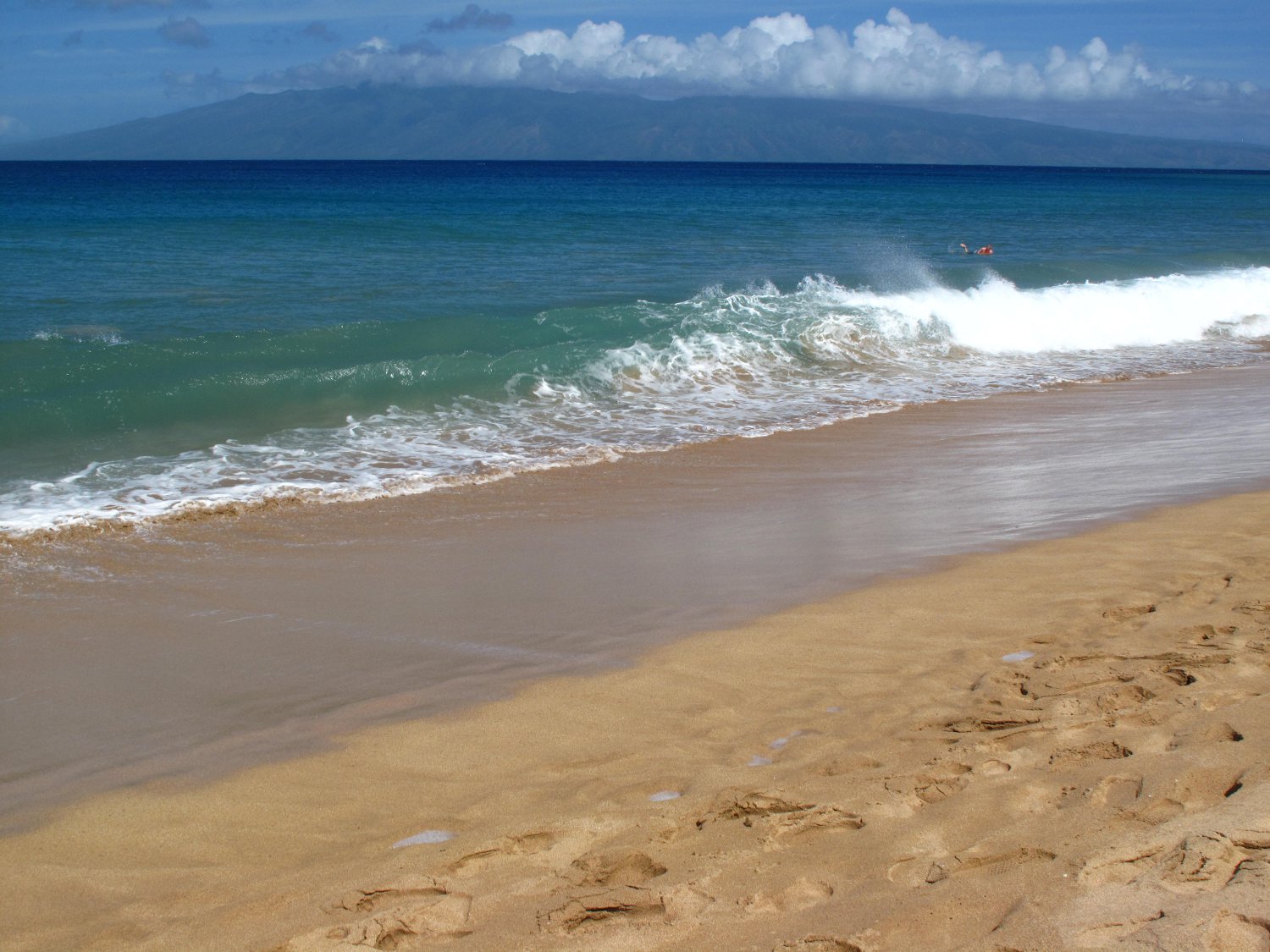 So why Grand Cayman Island? They have the most banks for such a small land mass than any other place in the world. They have more money in many of those banks than any other place in the world. Offshore accounts come to mind? Sometimes the plot requires that the story be set in one place over a million different others.
What made this setting so much fun was it was one place I visited and loved. I thoroughly enjoyed sharing Duncan's experiences with Shelley's in the Caribbean island. And my own when I was there. The only thing I regret about my visit was that I didn't meet Duncan!
You learn little nuances when you are actually in the setting that you might not learn about from doing research from afar. Although I also do much more research to find even more things that I can add to the story to make it fun and real.
For instance, what else exists in the forest on the island? Can you walk a dog on leash there? Any nude bathing allowed on the beaches?
Wolves ever been sighted there? What kind of trees and other vegetation grows in the forest? What kind of birds?
What about the sharks feeding around the island?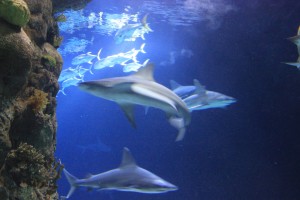 The man with the briefcase chained to his wrist was real. The excursions were all real, though I had to contact the sunset cruise line to get their menu because I'd forgotten exactly what we had eaten. I couldn't have envisioned what sitting on the cruise would have been like, positioning of people, what happened afterward, without having been there.
When I arrived at the airport, it took a while to get a taxi because everyone arrived at once. At the hotel, we were given glasses of champagne, while no one else was while we waited in this long line to get checked in. We never knew why we got special treatment, though many looked at us askance, wondering, too. LOL
Somewhere or another, we asked about crime on the island. The shopkeeper said they didn't have any. Anyone who committed crime on the island ended up in the Jamaica prison and no one wanted to go there.
I would have never known that if I hadn't been there.
Which means I need to visit new worlds, and revisit old ones to get a "real" feel for the setting. Most places I've lived or visited on numerous occasions that I've used for my stories. But I really think I need to go to some more fun places!
I hope to go to Scotland next year again. You know, to learn if there are more hunky Highland wolves out there!
Does anyone want to go and be my research assistant? Anyone have any questions for me concerning the series?
Thanks so much for dropping by and saying hi! Hope you love A Howl for a Highlander!!!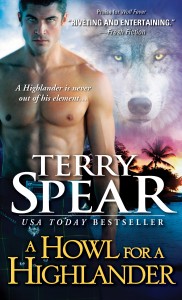 Genre: Paranormal Romance
Series: Werewolf Series, Book 10
Release Date: February 5, 2013
Publisher: Sourcebooks Casablanca
Formats Available: Mass Market Paperback, Kindle, Nook
Purchasing Info:Author's Website, Publisher, Amazon, BAM, IndieBound, Book Depository, Chapters/Indigo, Powell's, Goodreads, Kindle, Barnes & Noble, Nook, iTunes, Kobo, Books On Board, Discover New Love.
Book Blurb
A Highland Wolf on a Mission…
Duncan MacNeill is hell-bent on catching the thief who's stolen the clan's fortune and run off to Grand Cayman Island. Duncan has rarely left his homeland and he couldn't care less about an island paradise. He never expected to find a beautiful distraction who will show him just how appealing paradise can be…

Meets a Dangerous Distraction…
Lone wolf and botanist Shelley Campbell headed to the island to study the old growth forests. She didn't count on meeting a handsome Highlander who can't keep his paws off her.
Praise for Terry Spear:

"Intense and swoon-inducing…The chemistry is steamy."—USA Today Happy Ever After
"Fascinating characters and an exciting, action packed plot."—RT Book Reviews, 4 Stars
"Intriguing…The queen of werewolf drama Terry Spear provides a powerful take of love and war."—Midwest Book Review
"Highlanders and werewolves. Be still my heart!"—The Good, the Bad, and the Unread
Where to find Terry:
~~~~~~~~~~~~~~~~~~~~~~~~~~~~~~~~~~~~~~~~
~*~*Giveaway*~*~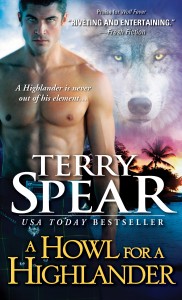 Sourcebooks has generously offered a paper copy of A HOWL FOR A HIGHLANDER to one lucky commenter! *US or Canadian entries only please*
We at Booklovers are offering a copy of A HOWL FOR A HIGHLANDER from The Book Depository to one lucky commenter! *International Entries Accepted*
Please Check The Book Depository's list of countries for free delivery.*
All you have to do is leave a meaningful comment or a question for Terry
(You can read our full giveaway policy here)
Please leave us a way to contact you.
(Email in blogger profile or twitter name – no way to contact you – no entry).
Giveaway ends on Saturday, February 23, 2013; and we will announce the winner on Sunday.
Good luck!