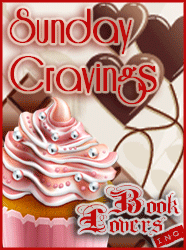 Hello my fellow Book Lovers? How are you this Sunday? This week, not to so many books are scheduled for release. It seems that for February, publishers decided to release all their titles either on February 5th or February 26th, so be prepared, next Sunday, we will have many books to discuss! But even so, we still have a couple of titles worth noticing for. So, let's start!
Marlene: Dark Secrets by Shona Husk
Six years ago, Haidyn Mast left his home and his betrothed Anisa to follow his magical calling. Too weak to join the Arcane Guild and too ashamed to return home, he has made a life as a prostitute—to all outward appearances. In truth, he sells his mind but not his body, using magic to let his clients experience their most secret fantasies while his hands stay clean. Even the Lawman, the arbiter of justice in Reseda, is one of his clients, but Haidyn would rather not know the extent of that man's depravity.

Though successful, Haidyn is shunned as a whore and his lack of formal training is causing his power to grow out of control. He's ready to retire and leave the city, but when he sees his Anisa standing at Lawman's side, he knows he must rescue her from the abusive enforcer. Risking his life and his sanity, he devises a plan, knowing that failure will mean death for him, and a lifetime of torment for her…
I adored Dark Vow, the first book in this series. It was almost-Western steampunk, sort-of apocalyptic, and utterly fascinating. It reminded me a lot of an even-darker Firefly. It was also the first thing by Shona Husk I'd ever read, and such a terrific introduction to her writing. I'd hoped there would be more in this world, so I'm very happy to see this one!
Stella: Forgotten Heiress by Wendy Soliman
"In the eyes of society, ladies are born, not made "

Eloise Hamilton, the illegitimate daughter of a wealthy banker, knows society s hallowed doors are closed to the likes of her. She attends her first country ball with no expectations, not even when Lord Richard Craven, heir to a dukedom, singles her out.

Harry Benson-Smythe is shocked to return from a long absence to find that the sight of Craven sniffing around an all-grown-up Eloise incites a disconcerting level of jealousy. All for a girl he once thought of as a little sister now a woman his father will never allow him to take to wife.

But there are other ways to be together, as in joining forces to investigate the disappearance of several local girls. Yet when Harry catches Craven kissing Eloise, he decides he will damn well be the one to show her how it s done properly.

Craven will not let Eloise s rejections and Harry s insults go lightly by. He had plans for Eloise s virginal body even if life as they all know it ends in a hellfire of bullets.
I loved Compromising the Marquess, so I'm looking forward to this one!
Marlene: Farewell, Dorothy Parker by Ellen Meister
When it comes to movie reviews, critic Violet Epps is a powerhouse voice. But that's only because she's learned to channel her literary hero, Dorothy Parker, the most celebrated and scathing wit of the twentieth century.
If only Violet could summon that kind of strength in her personal life.

Gripped by paralyzing anxiety, Violet visits the Algonquin Hotel in an attempt to pull strength from the hallowed dining room, where Dorothy Parker and so many other famous writers of the 1920s traded barbs. But she gets more than she bargained for, and the feisty spirit rematerializes . . . hitching a ride onto Violet's already troubled life.

An irreverent ghost with problems of her own—including a refusal to cross over to the afterlife—Mrs. Parker helps Violet face her fears, becoming mentor, tormentor, and, with any luck, friend.
Wickedly funny and surprisingly poignant, Farewell, Dorothy Parker perfectly re-imagines one of America's most iconic voices in a touching and unforgettable tale.
I picked up a print ARC of this at ALA, because I couldn't resist. Dorothy Parker is remembered for saying the sharpest, funniest things, but her life wasn't all that funny. However, the heroine of this book goes to the Algonquin Hotel to get strength from soaking up the atmosphere and ends up bringing home Dorothy's ghost! As a Dorothy Parker fan, I want to see how well this works.
One of my favorite Dorothy Parker quotes:
Oh, life is a glorious cycle of song,
A medley of extemporanea;
And love is a thing that can never go wrong;
And I am Marie of Romania.
So, what about your Sunday Cravings for the week?