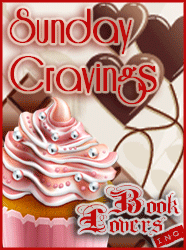 Hello Book Lovers all around the world! How are you? How did you spent the first week of Holidays? Are you ready for New Year's Day??? What is that you are most grateful about this year?
Publishers have decided to say goodbye to 2012 with a bang! Believe me there are way too many titles that are scheduled for release for December 31st! So, are you ready for this week's Sunday Cravings? Let's start 🙂
Stella: Private Deceptions by Leah Braemel
Sex, lies and duct tape… A Hauberk Protection book. Private Property Jodi Tyler's no-strings affair with her boss is perfect—his power in bed matches his respect for her independence. When he surprises her with a ménage for her birthday, she's thrilled, yet secretly wonders why he would so casually share her with another man. Inviting old college buddy and future business partner Sam into their bed for one night was supposed to set free her wildest fantasy. Instead Mark finds the tables turned. Now, he's not so sure he wants to share his treasure…

Deliberate Deceptions
Making Hauberk Protection a success salvaged Chad Miller's career, but he's never managed to get over the one fateful decision that spelled the end of his marriage. And the death of his child. For eight years, grief and guilt have haunted Lauren Miller's climb up the ranks of the Light Brigade, a secret international hostage rescue team. Now she's the target of a vengeful ex-Brigade operative who'll stop at nothing to take her down. Even if it means taking out everyone she cares about. Including Chad. Getting him to accept her as his bodyguard? It'll take some fast talking—and faster hands. Warning: Contains sexual fantasies fulfilled, bondage, floggers, angst, lost love, angst, explicit sex, more angst. Keep a box of tissues handy!
I have read Texas Tangle by Leah Braemel and liked it a lot. She writes sexy stories in a very realistic and enjoyable way, so great news that she has a brand new series coming up, I'm looking forwrad to it! 😀
Marlene: For the Love of a Goblin Warrior by Shona Husk
Centuries ago, Meryn was thought to be utterly lost–all traces of his soul given up to the ravening goblin horde. But with the curse that enslaved him now broken, he must once again learn to walk in the realm of men.

Nurse Nadine Gilbert likes working the night shift to avoid her disturbing dreams, but her mysterious new patient looks hauntingly familiar. Meryn knows he doesn't deserve a second chance, but Nadine brings out his long-buried human side. Telling her the truth about his violent past could destroy their fragile trust. Could she ever believe in the love of a Goblin Warrior?
The first two books in this series were awesome, especially if you like your heroes on the tortured side. And who would ever have thought that goblins would make such yummy heroes in the first place? But Husk's The Goblin King (think Beauty and the Beast with more torment and an even more kingly beast) and Kiss of the Goblin Prince (last living sorcerer plus some serious reincarnation shivers). Book three promises even more heroic angst, so the heroine is going to have to be seriously awesome to match!
Stella: Release Me by J. Kenner
For fans of Fifty Shades of Grey and Bared to You comes an erotic, emotionally charged romance between a powerful man who's never heard "no" and a fiery woman who says "yes" on her own terms.

He was the one man I couldn't avoid. And the one man I couldn't resist.

Damien Stark could have his way with any woman. He was sexy, confident, and commanding: Anything he wanted, he got. And what he wanted was me.

Our attraction was unmistakable, almost beyond control, but as much as I ached to be his, I feared the pressures of his demands. Submitting to Damien meant I had to bare the darkest truth about my past—and risk breaking us apart.

But Damien was haunted, too. And as our passion came to obsess us both, his secrets threatened to destroy him—and us—forever.
Another steamy release that I'm excited about, just love those first lines:
"He was the one man I couldn't avoid. And the one man I couldn't resist. "
Stella: Waking Up with a Rake by Mia Marlowe, Connie Mason
The race is on in this sexy new Regency series. To prevent three dukes from shoving their way into the royal line, the monarchy will dangle the ton's most notorious rakes before the dukes' intended brides. They'll cause a scandal, then call off any plans of matrimony. But just who will have the last laugh?

Rhys plans the seduction of Olivia like the cavalry officer he was, but when a series of mishaps convinces him that someone wants to get rid of her–permanently–he becomes her fiercest protector…even at the cost of his own heart.
I have only read one book written by the Marlowe-Mason cooperation: Lord of Fire and Ice and I loved it, so I'm very excited to read this Regency romance of theirs.
What about your Sunday Cravings for the last week of 2012?