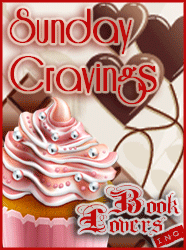 Happy Sunday Book Lovers! Are you enjoying your weekend? Are you ready for the new week that starts tomorrow?
We're here for another Sunday ti highlight all those new releases that we can't help but drool all over 🙂 And believe me, this week there are enough titles releasing, making it all the more difficult to choose from.
So, let's start!
Lea and Anna: A Blood Seduction by Pamela Palmer
Vampires live only for lust and pleasure in the eternal twilight of Vamp City. But the city's magic is dying. The only person who can restore it? A beautiful woman from the mortal world…one who knows nothing of the power she wields.

Quinn Lennox is searching for a missing friend when she stumbles into a dark otherworld that only she can see—and finds herself at the mercy of Arturo Mazza, a dangerously handsome vampire whose wicked kiss will save her, enslave her, bewitch her, and betray her.

What Arturo can't do is forget about her—any more than Quinn can control her own feelings for him. Neither one can let desire get in the way of their mission—his to save his people, hers to save herself.

But there is no escape from desire in a city built for seduction, where passion flows hot and blood-red. Welcome to Vamp City…
Anna: You know me, even if I have read about 100 vampire books, I just can't really pass the opportunity to read a new one… And this new series sounds exactly like my kind of thing 🙂
Stella and Anna: Dark Frost by Jennifer Estep
I've seen so many freaky things since I started attending Mythos Academy last fall. I know I'm supposed to be a fearless warrior, but most of the time, I feel like I'm just waiting for the next Bad, Bad Thing to happen. Like someone trying to kill me—again.

Everyone at Mythos Academy knows me as Gwen Frost, the Gypsy girl who uses her psychometry magic to find lost objects—and who just may be dating Logan Quinn, the hottest guy in school. But I'm also the girl the Reapers of Chaos want dead in the worst way. The Reapers are the baddest of the bad, the people who murdered my mom. So why do they have it in for me?

It turns out my mom hid a powerful artifact called the Helheim Dagger before she died. Now, the Reapers will do anything to get it back. They think I know where the dagger is hidden, but this is one thing I can't use my magic to find. All I do know is that the Reapers are coming for me—and I'm in for the fight of my life.
Stella: I very much enjoy Jennifer Estep's Mythos Academy series, so I am very happy that Book #3 Dark Frost releases now! These books are seriously harmful: I gobble them up in no time, enjoy every minute of them but once they come to an end I'm left wanting more and having to battle withdrawal symptoms until Jennifer Estep releases the next book and I can have some more Logan and Gwen goodness! So I know what I'll be reading this weekend 😉
Stella: Hot for Fireman by Jennifer Bernard
Ryan Blake got suspended from the San Gabriel firefighters a year and a half ago for a daredevil act that nearly killed someone. Now he's back in San Gabriel, fighting to return to the force. He takes a job at a local dive, the Hair of the Dog, while he studies for the test that will get him his job back.

But the real test comes in the form of Katie Dane, bar manager. Katie got stuck running the family bar when her father had a heart attack. The place is losing money like crazy and the insurance is about to lapse. Her desperate solution? Burn the place down, collect a million dollars. The only problem–little does she know, her new bartender is actually a firefighter.

Can a professional fireman and a wannabe firebug ever manage to get along? More importantly, can they stay away from each other and/or keep from ruining each other's careers? Not likely. This is San Gabriel, after all.
I have recently read and reviewed just this Friday (you can read my review here) the 1st book in Jennifer Bernard's sexy Bachelor Firemen of San Gabriel series and enjoyed the fun and sexy characters she has created, so I'm looking very much forward to reading Hot for Fireman! 😀
Marlene: Tangle of Need by Nalini Singh
Adria, wolf changeling and resilient soldier, has made a break with the past–one as unpredictable in love as it was in war. Now comes a new territory, and a devastating new complication: Riaz, a SnowDancer lieutenant already sworn to a desperate woman who belongs to another.

For Riaz, the primal attraction he feels for Adria is a staggering betrayal. For Adria, his dangerous lone-wolf appeal is beyond sexual. It consumes her. It terrifies her. It threatens to undermine everything she has built of her new life. But fighting their wild compulsion toward one another proves a losing battle.

Their coming together is an inferno…and a melding of two wounded souls who promise each other no commitment, no ties, no bonds. Only pleasure. Too late, they realize that they have more to lose than they ever imagined. Drawn into a cataclysmic Psy war that may alter the fate of the world itself, they must make a decision that might just break them both.
I need Tangle of Need. It's been on my wishlist since the second I finished Kiss of Snow. Tuesday can't come soon enough for me! (And the US cover is the worst of a terrible lot. All the US covers on the Psy-Changelings series are awful. But the books are so, so marvelous)
What will be your Sunday Cravings for this week? Leave us a comment and let us know 🙂